School of Theology Archives' Medieval Psalter Leaf on Display at Isabella Stewart Gardner Museum September 22, 2016 – January 16, 2017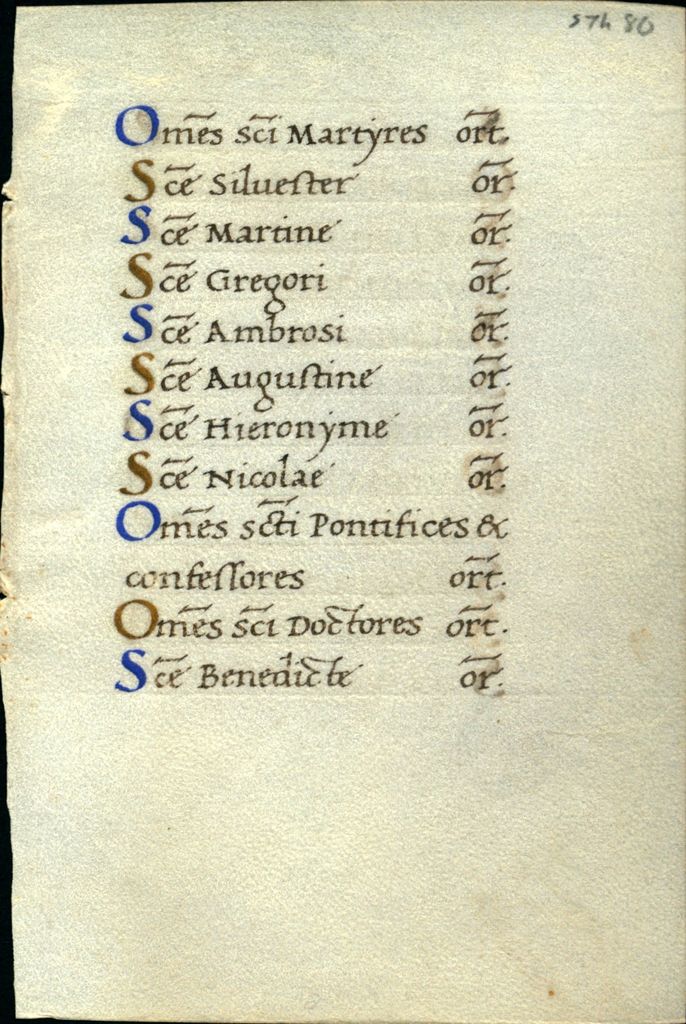 A manuscript held by the School of Theology Library/Archives is on display at the Isabella Stewart Gardner Museum through January 2017!
Beyond Words: Illuminated Manuscripts In Boston Collections, Boston's first major, collaborative exhibition of medieval manuscripts, begins this month at the Harvard University, Isabella Stewart Gardner Museum, and Boston College. Beyond Words showcases illuminated manuscripts from 19 repositories in Massachusetts. The team of curators say "the exhibition presents more than 260 outstanding manuscripts and printed books from nineteen Boston-area collections, dating from the ninth to the seventeenth centuries. The exhibit is supplemented by an extensive catalog, a three-day symposium, and public programming."
Boston University School of Theology, Harvard University, Boston College, the Boston Public Library and Boston Athenaeum, are a few of the notable repositories that contributed manuscripts for display.  The exhibition runs from September 2016 to January 2017. The manuscripts in the Beyond Words exhibition may be viewed in three different locations, each focused on a single theme:
Manuscripts from Church and Cloister – Houghton Library, Harvard University, September 12, 20116 – December 10, 2016
Manuscripts for Pleasure and Piety – McMullen Museum, Boston College September 12, 2016 – December 11, 2016
Italian Renaissance Books – Isabella Stewart Gardner Museum September 22, 2016 – January 16, 2017
Boston University STH Archives' Exhibition Contribution
Boston University School of Theology Archives will show a manuscript page at the Isabella Stewart Gardner Museum. The leaf is from a fifteen-century Italian prayerbook written by Bartolomeo Sanvito. Sanvito, a scribe trained in Rome, Italy, was a master of Italian Humanist italic script. This is only one page of over 80 medieval pages the School of Theology Archives holds in its collections.
Catalog, Symposium, and Events
A catalog and symposium have also been published to further celebrate the events. The catalog "provides a sweeping overview of the history of the book in the Middle Ages and Renaissance, as well as a guide to its production, illumination, functions, and readership," say curators William Stoneman, Jeffrey Hamburger, and Anne-Marie Eze. The symposium, scheduled for November 3-6, 2016 at the McMullen Museum at Boston College, will focus on a variety of topics including History in late Medieval England, 15th century French manuscripts, and discussions of the impact of illuminated manuscripts on the visual arts. All the lectures will feature one of the manuscripts on display at one of the three exhibition sites. More information about both the catalog and symposium may be found here http://beyondwords2016.org/#catalog.
Additional events and lectures are scheduled throughout the fall, please check the Beyond Words website for more information. Please visit the website (http://beyondwords2016.org) for details.
Save