Profile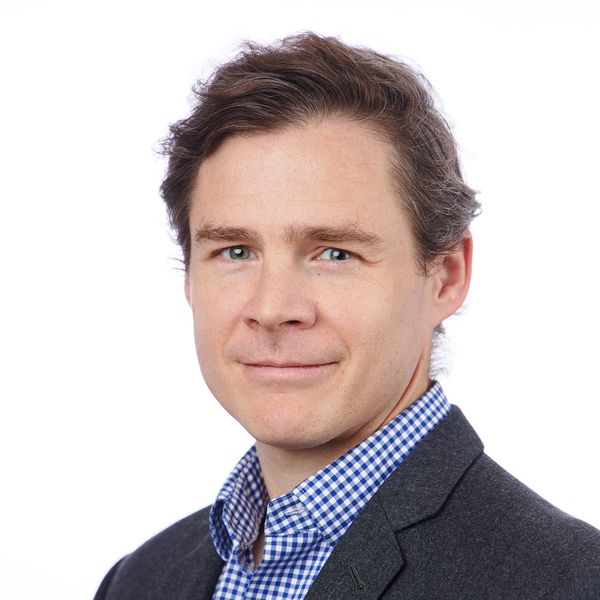 David Decosimo
Associate Professor of Theology and Ethics; Director of the BU Institute for Philosophy and Religion
David Decosimo is Director of the Institute for Philosophy & Religion, Associate Professor of Theology and Ethics, and Affiliated Faculty in the Department of Philosophy. He received his PhD and an MA from Princeton University, an MA from the University of Chicago, and his BA from the University of Virginia, where he was an Echols Scholar. His research and teaching encompass ethics, religion, and politics. His first book, Ethics as a Work of Charity: Thomas Aquinas and Pagan Virtue (Stanford University Press, 2014), won the international Manfred Lautenschlaeger Prize from Heidelberg University. His scholarly articles on figures such as Augustine, al-Ghazālī, and Peter Abelard, and topics ranging from the ethics of torture and Islamic ideals of political freedom to the theory and method of comparative religion and the metaethics of intrinsic goodness, have appeared in scholarly journals in religious studies, law, theology, and philosophy.
As a cultural and political commentator, his writing has appeared in The Boston Globe and The Washington Post. A past Chair of Boston University Faculty Council's Academic Freedom Committee and a Founding Member of the Academic Freedom Alliance, he is a proponent of open inquiry, academic freedom, and a university and public culture marked by rich pluralism and a shared commitment to reasoned conversation, debate, and dialogue across our deepest disagreements. Likewise, Professor Decosimo is also an advocate of humanistic learning that invites students to explore questions about the most important things in conversation with one another and with diverse and enduring philosophical, religious, and literary works, past and present.
His second book, The Spirit of Christian Ethics, is forthcoming from Yale University Press.
Twitter @daviddecosimo
Recent Publications
"Skills without Values, Rallies without Virtues: Beyond Hipster Heideggerianism and Shining Things," in The Future of Philosophy of Religion, eds. David Eckel, Allen Speight, and Troy DuJardin, (Cham: Peeters), 2020, 153-177.
"For Big Comparison: Why the Arguments against Comparing Entire Religious Traditions Fail," Religion Compass, May 2018, 1-18.
"Political Freedom as an Islamic Value," Journal of the American Academy of Religion, 86.4 (December 2018), 912-952.
"The New Genealogy of Religious Freedom," Journal of Law and Religion, 33.2 (April 2018), 1-39.
"Sin, Consent, and Apparent Confusion in Peter Abelard's Ethica," Journal of Religion, 98.1 (January 2018), 29-58.
Ethics as a Work of Charity: Thomas Aquinas and Pagan Virtue, (Stanford University Press, 2014).
"An Umma of Accountability: Al-Ghazālī against Domination," Soundings, 98.3 (2015), 260-288.
"Killing and the Wrongness of Torture," Journal of the Society of Christian Ethics, forthcoming 2016.
Website