Prof. Filipe Maia Awarded Louisville Institute Book Grant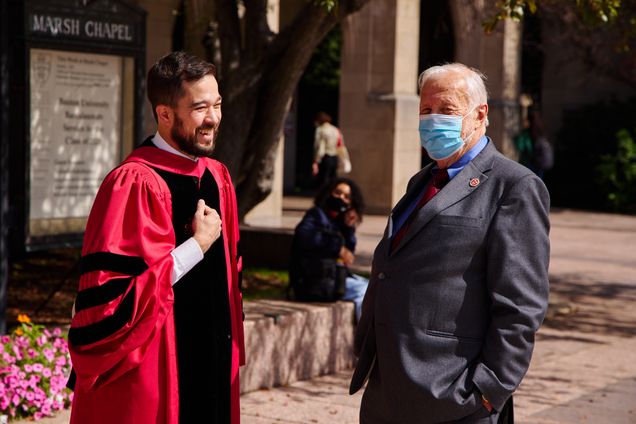 The Boston University School of Theology is pleased to announce that Assistant Professor of Theology Filipe Maia is a recipient of the Louisville Institute's 2022 First Book Grant for Scholars of Color. The First Book grant "supports early career, non-tenured scholars of color completing a major research project in North American Christianity with grants up to $40,000," according to the Louisville Institute announcement on Facebook.

Prof. Maia's project, titled "A Political Theology of the Worthless: A Critique of Modern Axiology," will investigate narratives of value-formation that occupy a central role in North American Christianity. The project research will show how a set of values were formed around five categories (the nation, market, family, the globe, and corporation) and then reveal that the "construction of value is tied to the formation of that which is construed as worthless." 
Congratulations, Prof. Maia!