Dr. Jeannette Lindholm (STH '99) Publishes Love Astounding: Hymns of Jeannette M Lindholm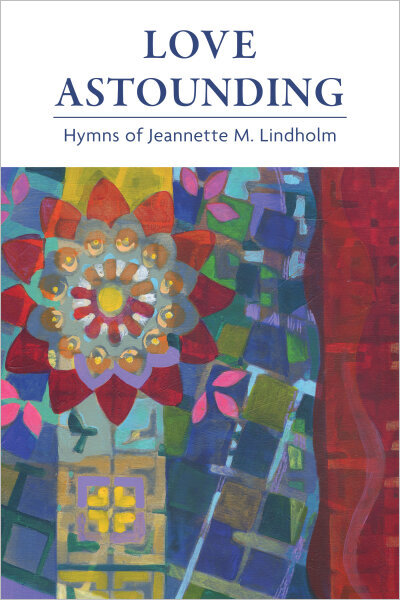 Jeannette (Jan) Lindholm's (STH '99) book, Love Astounding: Hymns of Jeannette M Lindholm was recently published by Augsburg Fortress.
The book overview states:
This collection contains twenty-three hymns by Jeannette M. Lindholm, hymns that give careful and thoughtful voice to the mystery and wonder of God and God's people. Her poetry not only invites us to sing but to examine and expand the metaphors we use for God in our worship and devotion.
Lindholm's Introduction is also a brilliant essay on the particular ways she considers language, word choice, and poetic construction to explore and proclaim theology. Indexes by topic, scripture, and meter make this a useful volume for church musicians, pastors, and all who plan worship.
Use: Advent; All Saints; Baptism; Christmas; Communion; Creation; Easter; Epiphany; Evening; General; Healing; Holy Week; Lent & Holy Week; Marriage; Ordinary Time; Pentecost; Season after Pentecost; Time after Epiphany; Trinity; Wedding
Find a copy of the book here.