Prof. Hahm Co-Authors Study Showing Impact of Secondhand Discrimination on Asian American Youth During the COVID-19 Pandemic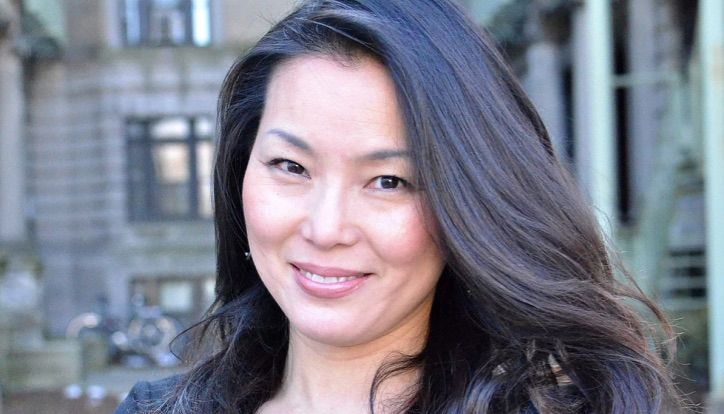 Since the rise of anti-Asian hate crimes in the US during the COVID-19 pandemic, researchers and mental health practitioners have sought to address how the crimes affect the Asian American community. While first-hand racism is shown to negatively impact a survivor's mental health, the impact of vicarious or "secondhand" discrimination is less understood. A recent study by Prof. Hyeouk Chris Hahm from BU School of Social Work and colleagues specifically looks at the impact of vicarious discrimination, such as witnessing racism against someone in your race group.
"Our study shows that witnessing racial discrimination against others may predispose a person to race-based stress symptoms," said the authors, "and that providers should strive to create a space specifically to discuss this form of traumatic exposure, especially among racially minoritized groups experiencing increased hate crimes and widespread discrimination."
Race-Based Stress Symptoms
Studies show that experiencing direct racism negatively impacts mental health, resulting in race-based stress symptoms that affect people in their day-to-day lives. For instance, a survivor may have dysfunctional anxiety, such as feeling overwhelmed or helpless, or struggling in making decisions. Avoidance behaviors, another common race-based stress symptom, can cause someone to avoid new job opportunities or social situations. By understanding that these symptoms can also result from vicarious discrimination, survivors and providers can better address these real-world problems. 
Vicarious Discrimination's Impact Regardless of Direct Discrimination Experiences
A common misconception about vicarious discrimination is that it's more likely to affect people who have experienced direct discrimination by triggering their past trauma. However, this study showed that witnessing discrimination against others in their social group increased race-based stress symptoms regardless of whether they'd experienced direct discrimination. This discovery may help legitimize the experience of vicarious racism survivors in the eyes of the patients and their providers.
Social Media & Vicarious Discrimination
The study showed that social media was the most common source of vicarious discrimination, with one out of three participants reporting nearly daily exposure. While the mental health impact of social media has been debated for decades, this trend may indicate the need for a public health intervention. "The ubiquitous and highly publicized nature of anti-Asian racial violence during the COVID-19 pandemic may constitute a form of long-term social disadvantage that may negatively impact physical health, thus mirroring the chronic nature of healthcare workers' exposure to interpersonal violence," the authors explain. "Federal, state, and local leaders should coordinate with social media companies to better monitor stigmatizing attitudes, misinformation, and hate speech against Asians and incorporate safe online practices."
Future Research
This study collected data through online surveys from a predominantly female audience with diverse socio-economic statuses. Future research should strive to conduct in-person interviews to avoid potential misinterpretations of self-reported feedback, as well as include more genders in the study's sample. In addition, future research should consider the "cohort experience" of this study. "The data analyzed were collected in April and May of 2021, following the mass shooting of six Asian American women in Atlanta," the authors explain. "Thus, experiences of witnessed racism toward in-group members may have been particularly salient for the young adult respondents in the study."
"Effect of Vicarious Discrimination on Race-Based Stress Symptoms Among Asian American Young Adults During the Covid-19 Pandemic" was co-authored by Abdelrahman ElTohamy and Cindy H. Liu from Harvard Medical School; Sunah Hyun, Ritika Rastogi, and Ga Tin Finneas Wong from Brigham and Women's Hospital; Grace S. Kim from BU Wheelock College of Education & Human Development; and David H. Chae from Tulane School of Public Health and Tropical Medicine.