Peter Treitler Joins BUSSW Faculty as Assistant Professor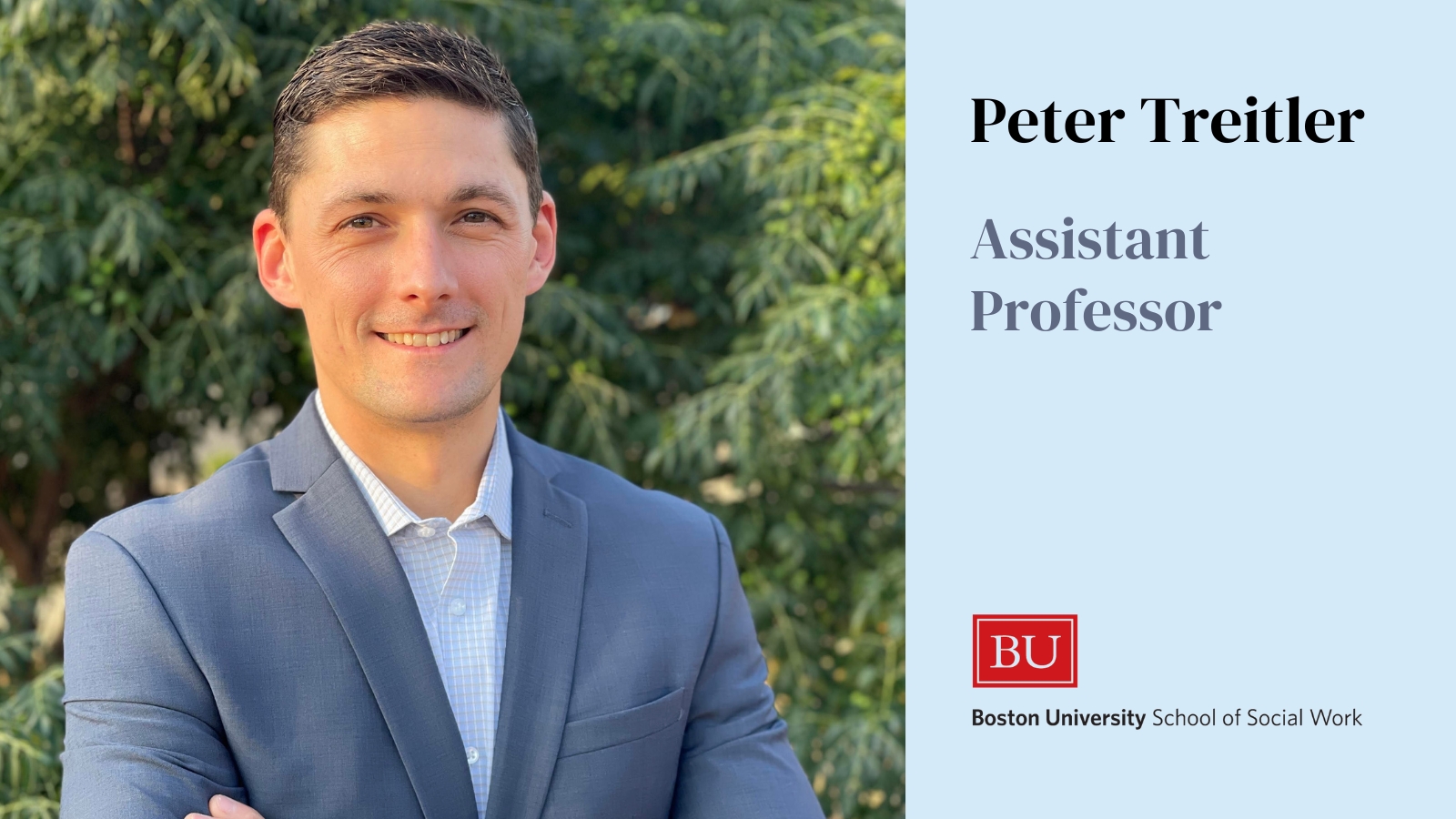 Peter Treitler will join Boston University School of Social Work (BUSSW) as an assistant professor in the Human Behavior, Research, & Policy Department beginning July 1, 2023.
Treitler's research focuses on how communities and those suffering from substance use disorders are impacted by public policies. In particular, he has investigated how the criminal justice system and healthcare policies impact treatment access and recovery. His most recent peer-reviewed publications show how the COVID-19 pandemic affected the experiences of people with substance use disorders after incarceration, and how people with opioid addictions can be best supported by state institutions.
"My goal is to improve treatment access across the continuum of care by evaluating policies and interventions that engage individuals in treatment in non-traditional settings like hospital emergency departments, primary care clinics, and correctional facilities," said Treitler. 
Treitler earned his MSW and doctorate in social work from Rutgers University where he wrote his dissertation, "Treatment Initiation and Engagement Following Opioid-Related Emergency Department and Inpatient Hospital Visits." Most recently, he was a research project manager for multiple studies funded by NIH at the Rutgers Institute for Health, Health Care Policy, & Research.
As a member of BUSSW's faculty, Treitler's expertise will add to the School's existing knowledge base in substance use disorders and treatment, while expanding its emphasis on incarceration reform.