Understanding Structural & Institutional Racism: BUSSW Offers Free Online Course Through Network for Professional Education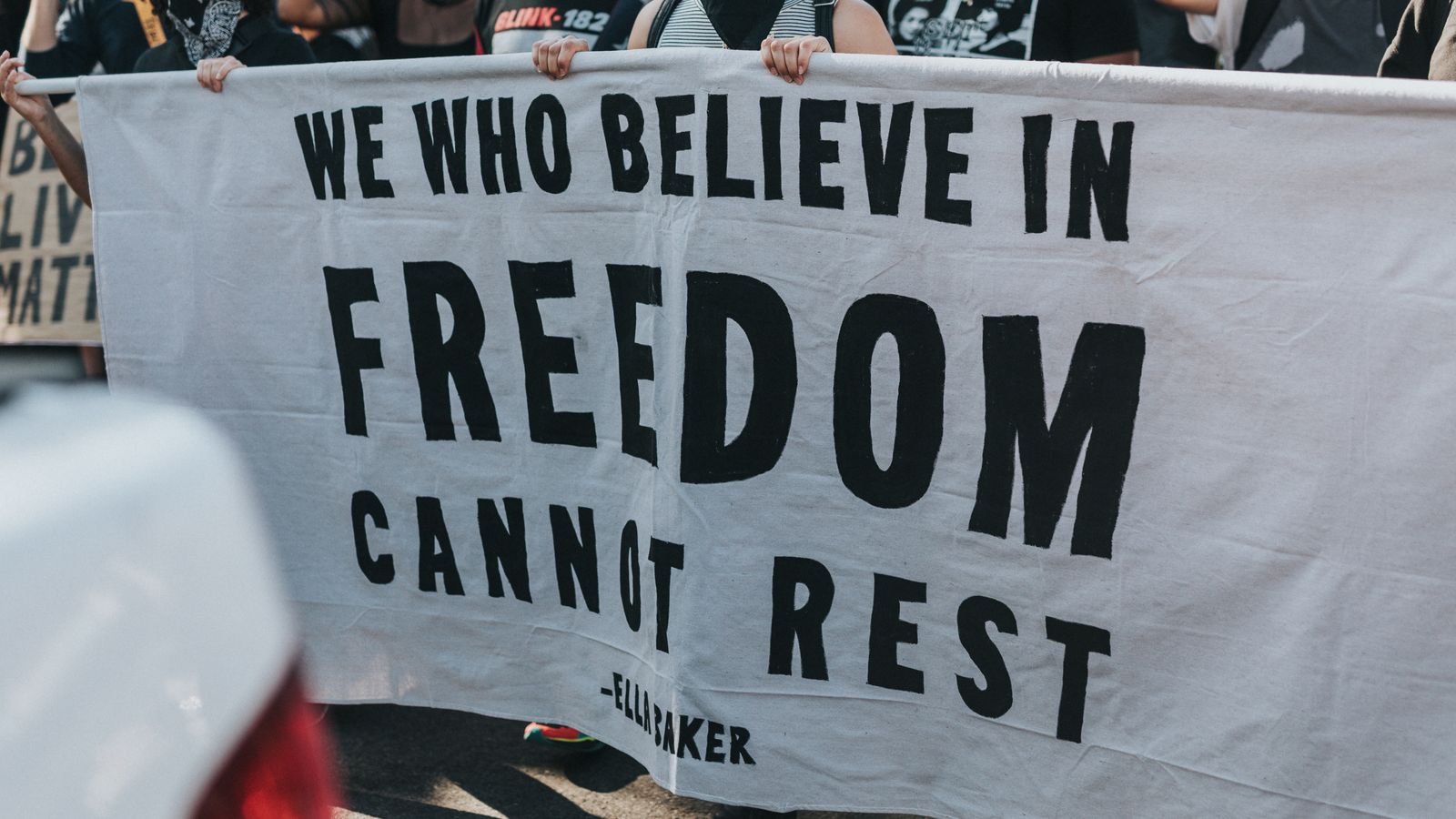 Dawn Belkin Martinez, clinical associate professor at Boston University School of Social Work (BUSSW), and members of the BUSSW Equity & Inclusion committee have developed one of the first online courses to help people and organizations understand the compelling topic of structural and institutional racism. In its first free online course offering, The Network for Professional Education at BUSSW makes the 3-part module Understanding Structural & Institutional Racism available to anyone at no cost. Prof. Belkin Martinez, who also serves as the associate dean for Equity & Inclusion at the school, developed the online course after searching for an existing one without success. 
"The continuing impacts of structural and institutional racism are painful to learn about, talk about, see and experience," says Belkin Martinez. "Confronting this reality may be a new experience for some, a lived experience for others, and uncomfortable for all, particularly because we each approach it from our own unique life journey and cannot help but bring our pasts into the conversation."
Working with a small team of course developers, including PhD candidates Greer Hamilton and Noor Toraif, Belkin Martinez collaborated with faculty and staff throughout BUSSW to create the module.
As Prof. Belkin Martinez says in the course introduction, "While this module doesn't provide the final word on these difficult and challenging issues, we hope that it will expand our knowledge base, introduce new concepts and approaches, and help us work together to build a better, more antiracist world."
The free online course was designed to help participants expand their knowledge of the interlocking social systems and ideology that are the foundations of racial inequality in our society. Targeted to social workers and health and human service providers, and those interested in expanding their understanding of the history and impact of structural and institutional racism, the self-paced module contains content for beginner to intermediate levels.
Section 1 
Introduces initial core concepts that are used throughout the module: political economy, racial capitalism, white supremacy, and structural and institutional racism.
Section 2
Takes a deeper look at white supremacist ideology, its influence on American society, and how it can be deconstructed and otherwise contested.
Section 3 
Concludes with a look at the history of antiracist activism in the U.S., and the role social workers can play in opposing racism.
The three sections of the module take approximately one hour to complete; there is no test for the course; and no continuing education (CE) credits are available.
As social workers, our code of ethics requires us to take action against oppression and racism. "Understanding Structural & Institutional Racism" is an effort to help us do that effectively.
About the Instructor 
Dawn Belkin Martinez is a clinical associate professor and associate dean of Equity and Inclusion at the Boston University School of Social Work. Formerly the chief social worker on the Inpatient Psychiatry Service at Children's Hospital and an instructor of Psychiatry at Harvard Medical School, she has nearly 30 years of experience as a scholar, educator, clinician, and activist in Liberation Health, anti-oppressive practice, and family therapy.  She is the co-author of the book "Social Justice in Clinical Practice, A Liberation Health Framework for Social Work" and a founding member of the Boston Liberation Health Group.
About The Network of Professional Education
The Network provides high-quality, innovative tools and training for health and social services professionals to meet the diverse needs of the communities they serve. Practitioners and organizations can choose continuing education programs from the Learning Catalog or partner with a member of the Trainers Hub. Visit The Network for Professional Education or email at thenetbu@bu.edu.