Dr. Jennifer M. Gómez Joins BUSSW as Assistant Professor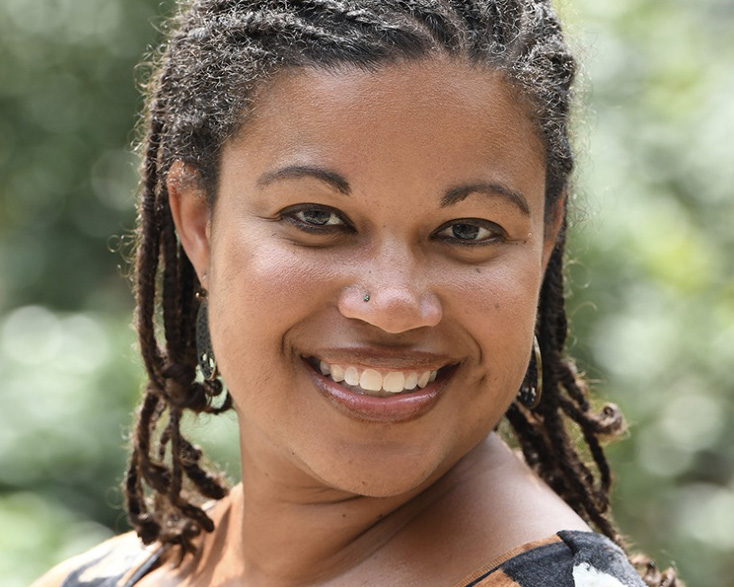 Jennifer M. Gómez, PhD, has been named assistant professor in the Clinical Practice department at Boston University School of Social Work (BUSSW) and a faculty affiliate at the Center for Innovation in Social Work & Health at
BUSSW
, beginning July 1, 2022.
Dr. Gómez focuses her research on the effects of interpersonal trauma (e.g., physical, sexual, and emotional abuse) in diverse populations. She has developed cultural betrayal trauma theory (CBTT), which includes studying interpersonal trauma in conjunction with discrimination in order to examine mental, physical, behavioral, and cultural health outcomes.
With cultural betrayal trauma theory, she explores the impact of inequality for marginalized youth, young adults, and elders who experience trauma, hoping to both document harm, and identify avenues of hope and healing for youth, families, communities, institutions, and society. Her article from The Conversation, The Unique Harm of Sexual Abuse in the Black Community, explains CBTT for a wider general audience. More information on the topic can be found in the Cultural Betrayal Trauma Theory section of her website, as well as in her curriculum vitae. In January 2022 she presented Cultural Betrayal & Conundrums: The Making of a Book at BUSSW as part of the School's Equity & Inclusion Speaker series.
Dr. Gómez is currently an assistant professor at Wayne State University (WSU) Department of Psychology and Merrill Palmer Skillman Institute for Child & Family Development (MPSI) and is spending the 2021-22 academic year as a CASBS Fellow at the Stanford University Center for Advanced Study in the Behavioral Sciences (CASBS). With a contract from APA Books, she is writing a book [working title] Cultural Betrayal: From Violent Silencing to Healing from Sexual Abuse for Black Women & Girls, the first to use CBTT research to contribute to academic and national discussions regarding anti-Black racism and sexual violence.
Dr. Gómez is committed to her research having an impact both within and outside of academia. She has been published in over 100 peer-reviewed journal articles, book chapters, scholarly writings, articles for the general public, and professional development documents. She has also contributed research perspectives on violence, sexual abuse & harassment, racism, and sexism in national news outlets including  Inside Higher Ed, The Conversation, The Hill, Blavity, The Lily, a product of  The Washington Post, NBC News, Huff Post, Newsweek, Forbes, among others. Dr. Gómez has presented her research at more than 125 locations locally, nationally, and internationally including the United Nations Commission on Narcotic Drugs Side Events, Stanford University, University of Michigan, University of Toronto, UC Berkeley, BBC Woman's Hour, and Detroit Public Schools via Michigan Opera Theatre. Additional information can be found in the News section of her website.
Assistant Professor Gómez has also been honored with numerous awards and honors for research including, most recently, the 2021-22 CASBS Fellowship at Stanford University and the 2021 American Psychological Association (APA) Division 35 Carolyn Payton Early Career Award for Black Women & Girls and MeToo: Rape, Cultural Betrayal, & Healing (Gómez & Gobin, 2020).  Her additional honors include the Betty Cleckley Minority Issues Research Award from the American Public Health Association Aging & Public Health Section 2020  (Byrd, Gómez, & Ficker) and several awards from the APA highlighted on her website.
Her service work has been recognized with the 2020 Metro Detroit Association of Black Psychologists Certificate of Appreciation as a board member and cultural liaison; WSU Certificate of Appreciation for Efforts in Building an Inclusive Community; and the 2010 San Diego Domestic Violence Council Certificate of Excellence for Personal Commitment, Dedication, and Performance.
Teaching, advising, and mentoring junior scholars are high priorities for Dr. Gómez, including resources she makes publicly available for students on her website, as well as the Gómez HOPE Lab Professional Development Series and the Gómez Social Justice & Institutional Change Collection.
Dr. Gómez serves on the board of directors and is chair of the Research Advisory Committee for the Center for Institutional Courage, a non-profit organization dedicated to transforming institutional approaches and responses to abuse, harassment, violence, and inequality. She is also a MCUAAAR research scientist (2020-22), a senior researcher in Dr. Margaret Hicken's University of Michigan Transdisciplinary Approaches to the Study of Racism & Health Inequalities (RacismLab), and is a member of the External Advisory Committee for the Campus Climate & Culture Initiative (C3I) at Dartmouth College.
She is a former Ford Fellow; National Academy of Sciences (NAS) Kavli Fellow (2019); co-editor of the special issue of Journal of Trauma & Dissociation – Self Injury & Suicidality: The Impact of Trauma & Dissociation (2015); and is lead co-editor of the 2021 special issue of JTD, Discrimination, Violence, & Healing in Marginalized Communities. Dr. Gómez serves on the editorial boards of JTD and Journal of Clinical & Child Adolescent Psychology and contributed to the National Academies of Sciences, Engineering, & Medicine (NASEM) Proceedings of a Workshop: Evaluating the Effectiveness of Intervention to Prevent & Address Sexual Harassment (National Research Council, 2021).
Professor Gómez graduated summa cum laude with a bachelor of arts in Psychology from San Diego State University after also attending the City College of New York and San Diego Mesa College. She earned a PhD in clinical psychology from the University of Oregon, where she completed a clinical internship accredited by the APA at the Charleston Consortium Psychology Internship Training Program at the Medical University of South Carolina (MUSC) & Department of Veterans Affairs in the Traumatic Stress Track. She completed a postdoctoral fellowship in the Washington State University Postdoctoral to Faculty Transition Fellowship (PFT) Program at MPSI. Prior to attending college, she was a professional ballet dancer at the Dance Theatre of Harlem.