Dean Delva Calls on Social Workers to Use Knowledge for Change in SSWR Article Coauthored by Laura S. Abrams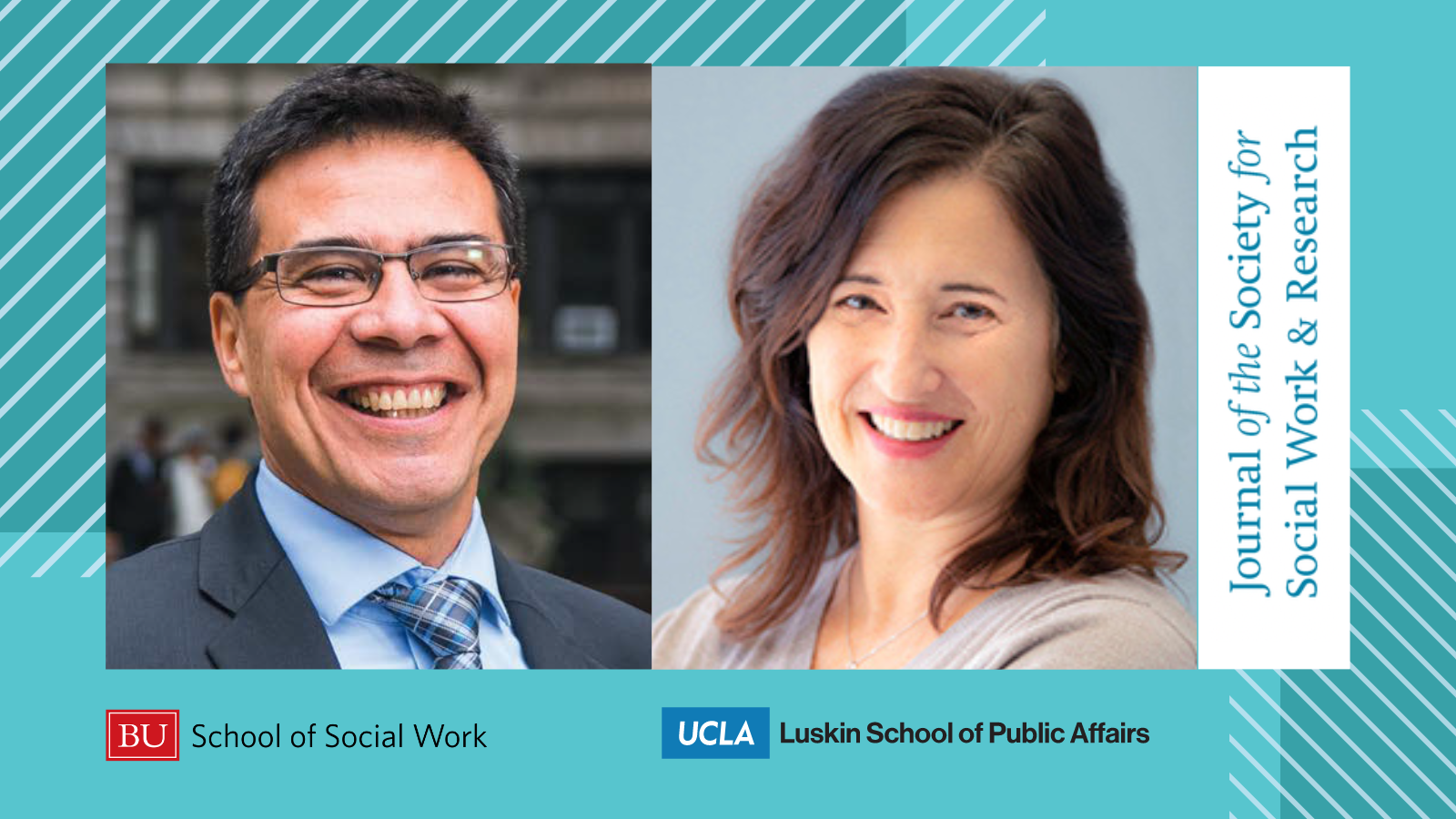 Dean Jorge Delva of Boston University School of Social Work (BUSSW) and Laura S. Abrams of the UCLA Luskin School of Public Affairs take an in-depth look at the opportunities and obligations of social work research in the latest issue of the Journal of the Society for Social Work & Research.
Based on Dean Delva's 2022 Aaron Rosen Lecture, which he presented at SSWR's 26th Annual Conference in January, the article, "Social Work Researchers: From Scientific Technicians to Changemakers," is a call-to-action for social work scholars to direct their efforts toward high-impact research – research with findings that can be applied in a timely manner to influence programs, policies, or movements that improve the lives of the most marginalized and oppressed populations.
Evidence Without a Solid Anchor to Community
High-impact research in the social work field has become increasingly prevalent in the last several years. Delva and Abrams acknowledge that amid recent social tumult, global challenges and increased attention to racism and anti-Blackness, there has been an increase in demand for research that is both scientific and attentive to social, racial, economic, and environmental justice. However, they say an empirical push in social work research has resulted in "a focus on quantity over impact; undue emphasis on publishing in journals, often in non-social-work journals that have high impact factors but are separated from our practice community; engagement in 'traditional' modes of scholarship that do not necessarily challenge the status quo; and pursuit of NIH funding as an end in itself."
In fact, while they encourage social work researchers to continue pursuing NIH funding, they propose that the "narrow focus on NIH as an arbiter of a successful scholar," while providing critical support to the field, "has also reinforced the top-down, parachuting type of research whereby researchers drop into a community, conduct their research, and depart with little to no involvement by and impact on the community 'studied.'"
This "push toward evidence without a solid anchor to community needs or voices" is a phenomenon that Delva and Abrams attribute to pressures from leaders in academia and research to attain ever-greater funding, power and prestige – pressures that are fed by biased and incomplete measures of success, like the U.S. News & World Report rankings. Amid what Delva and Abrams refer to as a paradigm shift, the next generation of social work scholars are ready for a change.
Moving Forward
Social work doctoral students and other emerging scholars across the globe have given new momentum to the belief that current research practices are functioning as tools of white supremacy, patriarchy, and oppression, an idea which has been documented since at least as early as 1968, when the National Association of Black Social Workers urged the National Conference on Social Welfare to publicly repudiate the welfare system.
Delva and Abrams say that social work must reach beyond the goal of implementing health research into practice and also wrestle with the root causes of social inequalities. In the same way that science alone could not have improved women's lives without women's rights movements, social science, they say, can only make an impact with communal support and momentum.
The co-authors implore deans, directors, senior faculty members and professional organizations to make a more concerted effort to elevate and reward work based on public impact, community participatory research, and social movements. Yet they also posit that social workers are not at a new crossroad, nor do they need to reduce social work's many accomplishments. What is most needed, they say, is ongoing reflection, an anti-oppressive and community-focused lens, and a willingness to change.
About the Authors
In addition to his role as dean of BUSSW, Jorge Delva is director and Paul Farmer Professor of the Center for Innovation in Social Work & Health at BUSSW. A nationally recognized expert on substance use and ethnic health inequalities who has authored more than 160 published articles, he seeks to expand social work's role in public health to improve the lives of vulnerable populations.
Coauthor Laura S. Abrams is chair and professor of social welfare at UCLA Luskin School of Public Affairs. Her research and practice centers on improving the wellbeing of youth and adults with histories of incarceration.
---