Customize your BUSSW Education: Specializations and Dual Degrees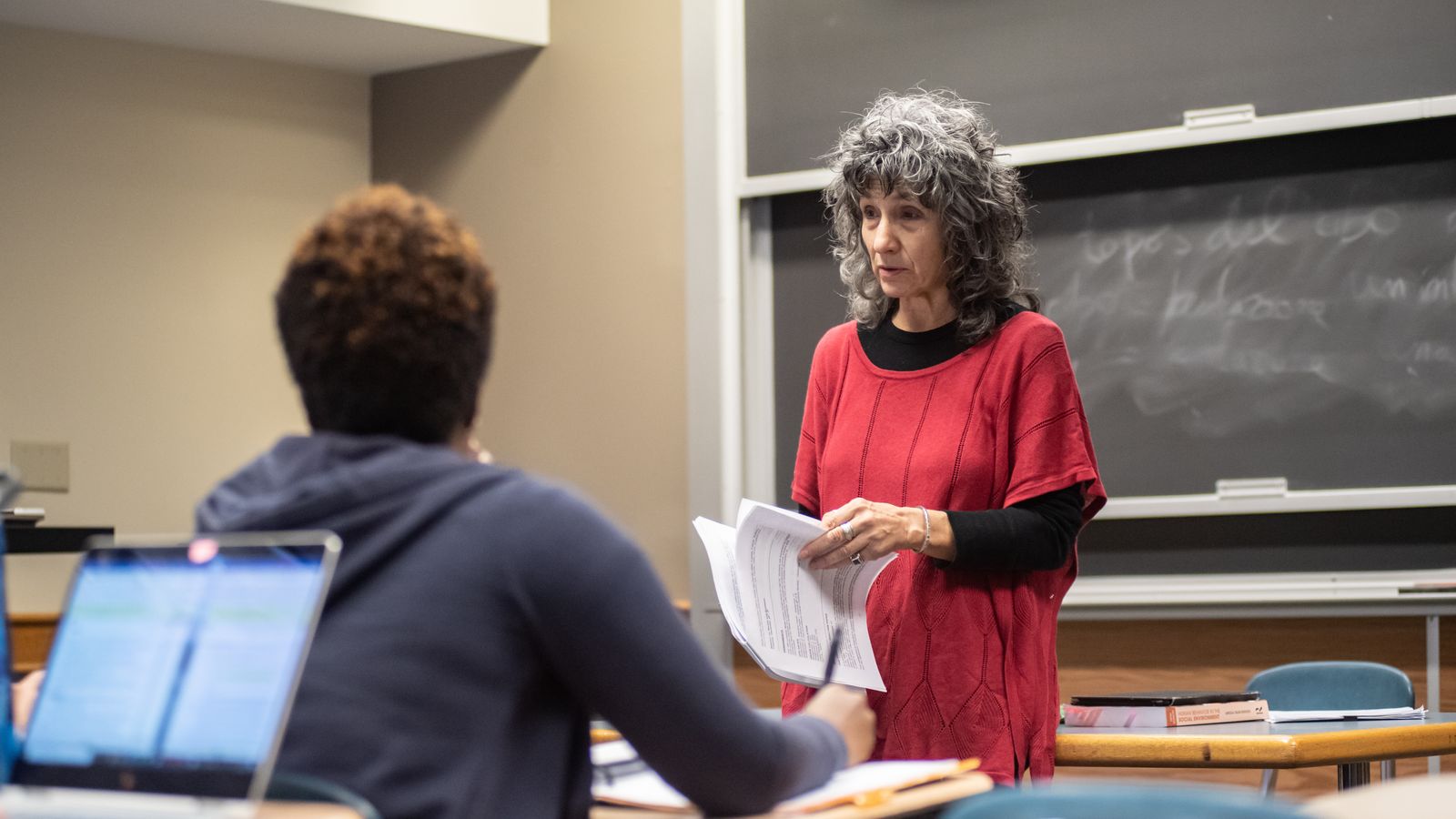 Hi, my name is Joseli and I am a second-year student at BU School of Social Work, majoring in macro practice and specializing in Trauma and Violence.
The specializations at BUSSW are one of the many aspects that make this program unique. Through specializations, students have the option to focus their courses and field education experiences around topics they are most interested in. The four specializations offered include: Children, Youth, and Families; Trauma and Violence; Behavioral Health; and Aging. Though many students may choose a specialization, it is not required. Some students even choose more than one specialization depending on their interests! The specializations are not dependent on a chosen major; and they are open to both macro and clinical students.
My Choice: Trauma & Violence
I chose the Trauma and Violence specialization because trauma embodies everything that social work focuses on. Trauma is biological, psychological, social, and personal; thus, it impacts every part of a person. The Trauma and Violence specialization enables me to focus on the tools I'll need to incorporate trauma-informed care into my career.
Each student who chooses a specialization is required to take three classes within their specialization area, complete specialization-specific projects, and participate in a specialization seminar in their final year. For students like me who are specializing in Trauma & Violence, the primary course requirement is IS 805: Foundations in Trauma-Informed Social Work Practice, Programs, and Policy.
Clinical students then choose an age group to focus on and take two additional courses in either child/adolescent trauma or adult trauma.
Macro students have more flexibility within the Trauma & Violence specialization, including the opportunity to learn about different topics and/or populations (i.e. Refugees and Immigrants; Race, Culture and Narratives; Ferguson is Everywhere; etc.). I am currently taking the Refugees and Immigrants course which focuses on the United States immigration system and how to best serve clients going through the process of resettlement. Students in this course also have the option to collaborate with other social work, public health, and medical students for cross-disciplinary, didactic, and experiential learning sessions.
The Benefits
If you choose to pursue a specialization, it is important to know that each specialization has its own curriculum planning chart that shows students course schedules in advance so they can make room for each required course in their program plan. Students also have the opportunity to suggest changes and growth opportunities within their specialization by providing feedback and professional input.
Through specializations (and through dual master's degree options in social work and public health, social work and education, and social work and theology), students at BUSSW are able to customize their coursework and make their education uniquely their own. Thanks to the diversity of opportunities throughout the MSW program and the specialization option, I am confident that after I graduate I will be prepared to be the most effective macro social work practitioner I can be.