With her passion for macro social work, Erika Gaitan leverages her strategic skills to evaluate the impact of nationwide health programs and policies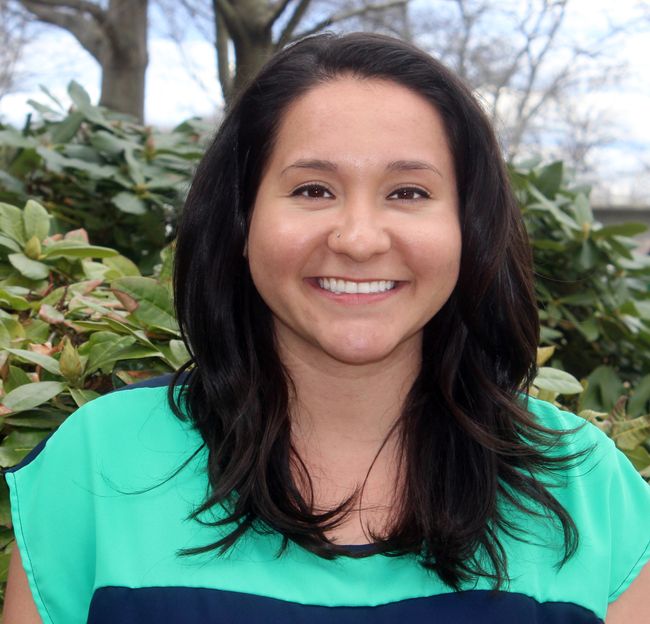 Currently working as a research associate at Health Resources in Action, Erika Gaitan ('15) excels at analyzing the big picture. In her role, Gaitan develops comprehensive research plans, conducts community health assessments, and evaluates the impact of health programs and policies.
"I'm definitely a strategic thinker," she says. "And I'm also interested in the management side of things—which is why I decided to pursue a Human Services Management Certificate while attending BUSSW. I think combining the values of social work with a fact for business—to be equipped with those skills is a great asset."
After completing the City Year program in San Antonio in 2012, Gaitan, a Texas native, decided to major in macro practice at BUSSW, where she could focus on urban practice and work with professors like Lee Staples and Melvin Delgado. She found that coming to BUSSW and moving to the East Coast really forced her to confront herself. Everything from the weather to moving from a minority-majority state propelled her forward and increasingly piqued her interest in race, identity, and intersectionality.
Outside of the classroom, Gaitan served as a research assistant at the Boston University Center for Addictions Research & Services, where she worked on numerous projects, including one with Professor Renee Spencer that examined how technology can reduce relapse among Latinos with substance abuse and mental illness. Gaitan was also a program coordinator at Zumix, an East Boston nonprofit dedicated to empowering youth through music. "I enjoy working with kids and getting them to be civically engaged and to think more critically about the world around them," she says.
Explore Boston University School of Social Work's partnership with City Year.