BUSSW Researchers Create SMART Program to Help End Homelessness Among Boston Youth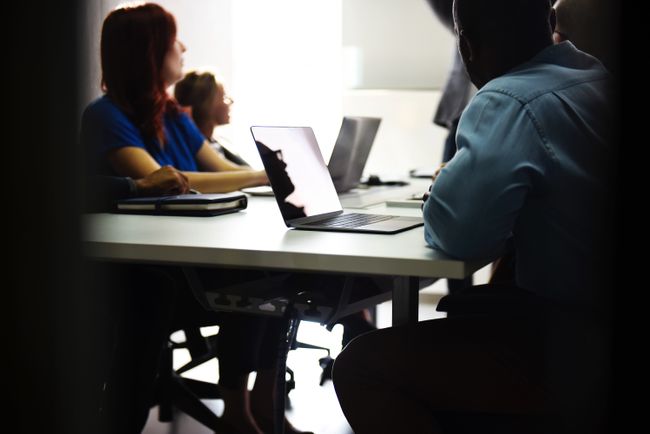 In 2016, Mayor Marty Walsh convened a group of experts to address youth homelessness in Boston, where an estimated 360 young people sleep outside or in shelters on any given night. The discussion that followed gave rise to the Plan to End Youth and Young Adult Homelessness in Boston, which recommends an expansion of education and employment opportunities for local youth with lived experiences of homelessness. In response, BU School of Social Work assistant professors Astraea Augsberger and Linda Sprague Martinez developed the SMART program.
SMART – an acronym for Social Mobility and Research Training – recruits Boston youth who have experienced homelessness and engages them in participatory action research, which exposes them to research careers and offers professional growth.
"When people think about research they think about the scientists, they don't always think about the supporting roles behind the science," Sprague Martinez says. "For some, the entry level position – which pays a living wage – is an important first step."
Thanks to a new $75,000 grant award from the Liberty Mutual Foundation to develop and implement the SMART program, Augsberger and Sprague Martinez will offer that first step this summer.
Starting in May 2019, the SMART programs will recruit and hire 12-15 Boston youths and young adults with lived experiences of homelessness for an 8-week intensive workforce development certificate program. The program will prepare participants for careers in research using four key components based in empowerment theory and critical pedagogy: applied research education, career readiness, professional networking and navigating the research enterprise.
In the words of co-founder Linda Sprague Martinez, "The SMART program illustrates the important role institutions, like Boston University, can play in promoting community wellbeing. SMART is designed to introduce young people to careers in research and research administration, which is an exciting endeavor in a city like Boston where research institutions and academic medical centers are major employers."
The program is a collaboration with Ominique Garner, Boston's Youth Action Board (YAB) member; Matt Aronson, lead consultant for Boston's Plan to End Youth and Young Adult Homelessness; and Dr. Alice Colegrove, lead consultant for Massachusetts' Plan to End Youth and Young Adult Homelessness.
The SMART research team is led by Principal Investigator Astraea Augsberger, PhD (Assistant Professor, BUSSW); Training Advisor Linda Sprague Martinez, PhD (Assistant Professor, BUSSW); Program Manager Ominique Garner (Boston YAB Member and Executive Committee Member); and Program Director Catalina Tang Yan (BUSSW Doctoral Student).