2022 BRIDGE & MSW Pathway Graduates Celebrated at Ceremony Featuring Boston City Councilor Kendra Lara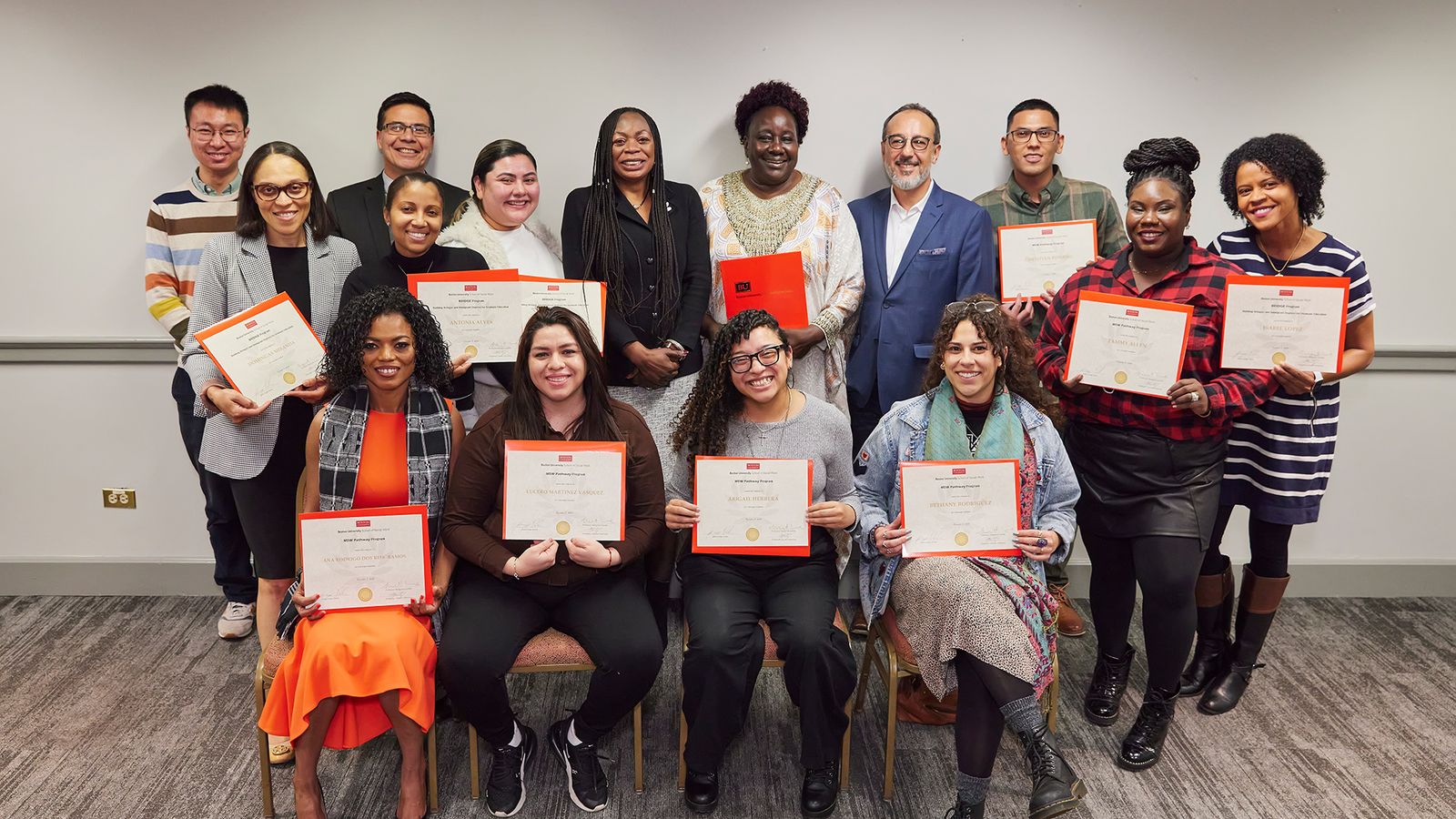 Boston University School of Social Work (BUSSW) celebrated its BRIDGE and MSW Pathway program graduates at a reception and ceremony at the George Sherman Union Terrace Lounge on Thursday, December 8, 2022. The ceremony featured a special address from Boston City Councilor Kendra Lara, as well as remarks from Pathway co-directors Dean Jorge Delva and Claudio Martinez, who also co-directs the BRIDGE program with Associate Professor Margaret Lombe. 
BRIDGE and MSW Pathway are free pre-admission support programs offered by BUSSW to advance equity and accessibility in social work education and increase diversity in the social work profession. BRIDGE, which the School established in the early 1990s, serves immigrants, refugees and their families; the MSW Pathway program, which launched this year, focuses on increasing BIPOC representation in social work as well as supporting non-BIPOC individuals who are committed to making program and policy changes for youth and families experiencing mental health problems. 
Photo Gallery: