SPH Student Senate
Student Senate Mission Statement:
To disseminate information, support student-initiated projects, and represent the concerns of public health students to the faculty, staff and university community. Membership is comprised of all students registered within departments of the Boston University School of Public Health. Student Senate is actively involved in community projects and its members serve on a variety of advisory boards and committees at the School and University.
What do we do?
Represent and advocate for the causes and interests of the student body.
Function as a channel of communication between students and the SPH faculty and administration.
Coordinate and organize school wide activities.
Want to get involved?
Student Senate Seeking Executive Board Members, 2019 Student Senate Executive Board Application. Email completed application to phsenate@bu.edu. 
Email- phsenate@bu.edu
Facebook- https://www.facebook.com/BUSPHStudentSenate
Instagram- https://www.instagram.com/busphsenate/
Student Senate General Board Meetings
BUSPH Student Feedback Form
Student Senate 2018-2019 Executive Board:
Thien Tran, President 
Thien, President
Grace Jimenez, Vice President
Grace, Vice President
Edward (Eddie) Lai
,
Treasurer
Eddie, Treasurer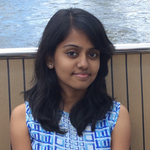 Cindrel Jagadeesan, Secretary 
Cindrel, Secretary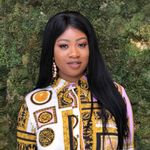 Folake Olayinka
, 
Internal Community Relations Chair
Folake, Internal Community Relations Chair
Aarohi Rede, External Community Relations Chair 
Aarohi, External Community Relations Chair
Morgan Simko, Faculty Senate Liaison 
Morgan, Faculty Senate Liaison
Kimberley (Kim) Hutter, First Year Student Representative
Kim, First Year Student Representative
Bhumi Patel, Second-Year Representative
Bhumi, Second-Year Representative
Thaddeus Chua, Social Media Coordinator
Thaddeus, Social Media Coordinator
Pallavi Puri,  Public Relations Chair 
Pallavi', Public Relations Chair