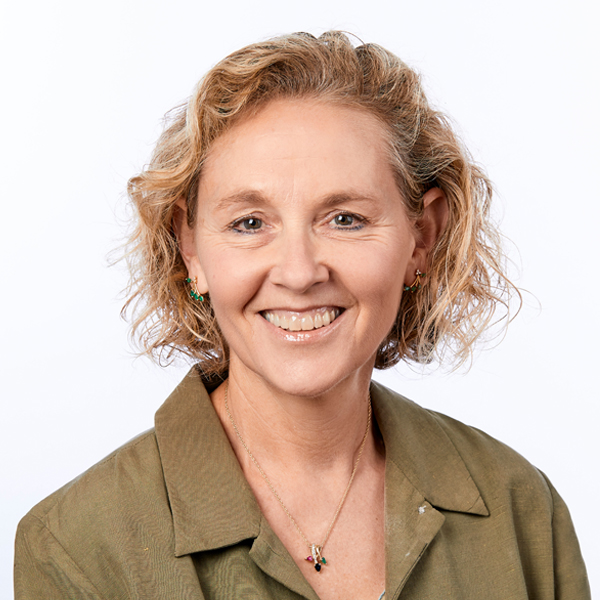 Profiles
Kathleen MacVarish

,

MS
Associate Professor of the Practice

,

Environmental Health

-

Boston University School of Public Health
Biography
Kathleen is the former Principal Investigator for three workforce training centers at the Boston University School of Public Health and has a faculty appointment in the Environmental Health department. She taught MPH courses that focused on environmental health, community engagement, and public health preparedness and she designs and delivers online, classroom, and blended trainings for the public health workforce. Kathleen continues to serve as faculty consultant to the Local Public Health Institute of MA, the School Health Institute for Education and Leadership Development, and the New England Public Health Training Center. A number of workforce development programs and courses under her direction have received state and national recognition for innovation, quality, impact, and best practices. Kathleen was a local Board of Health Agent in Massachusetts for 15 years and also directed local tobacco control programs and worked as a Sanitarian/Inspector in California and New York. She was a Registered Sanitarian from 1986 to 2022 and continues to hold a national (Registered Environmental Health Specialist) credential. She received a BS in Food Science from Cornell University and an MS in Environmental Studies from UMass Lowell. In 2012 she graduated from the Centers for Disease Control and Prevention Environmental Public Health Leadership Institute and in 2018 she completed the Instructional Technology Design Certificate program at UMass Boston. Kathleen's professional activities have included a variety of appointed and elected positions in national and state associations. She served by Governor appointment as chair of the MA Board of Registration of Sanitarians. She is a past-president of the Massachusetts Health Officers Association. She is a former executive board member of the Massachusetts Environmental Health Association (MEHA). Kathleen and the training center team's work provides affordable opportunities for professional growth by building and improving the specialized and strategic competencies of public health workers who are on the front lines delivering essential public health services.
Education
University of Massachusetts Lowell

,

MS

Field of Study:

Environmental Studies

Cornell University

,

BS

Field of Study:

Nutrition/Food Science
Websites
Publications
Published on 9/1/2018

MacVarish K, Kenefick H, Fidler A, Cohen B, Orellana Y, Todd K. Building Professionalism Through Management Training: New England Public Health Training Center's Low-Cost, High-Impact Model. J Public Health Manag Pract. 2018 Sep/Oct; 24(5):479-486. PMID: 28991053.

Read At:

PubMed
Published on 3/15/2014

Worden Kenefick, Hope MSW, PhD; Ravid Sharon MPH; MacVarish, Kathleen REHS/RS, MS; Tsoi, Jennifer MPH; Weill, Kenny MS; Faye, Elizabeth BS; Fidler, Anne MS, ScD. On Your Time: Online Training for the Public Health Workforce. Health Promotion Practice. 2014; Suppl 1(15):48S - 55S.

Read At:

Custom
Published on 3/1/2014

Kenefick HW, Ravid S, MacVarish K, Tsoi J, Weill K, Faye E, Fidler A. On your time: online training for the public health workforce. Health Promot Pract. 2014 Mar; 15(1 Suppl):48S-55S. PMID: 24578365.

Read At:

PubMed
Published on 11/1/2012

Hyde J, Arsenault L, Waggett J, Mills B, Cox H, MacVarish K, Fried L. Structural and organizational characteristics associated with performance of essential public health services in small jurisdictions: findings from a statewide study in Massachusetts. J Public Health Manag Pract. 2012 Nov; 18(6):585-94. PMID: 23023284.

Read At:

PubMed
Published on 1/1/2012

Hyde, J, Cox H, MacVarish K, Wilkinson G. Massachusetts Public Health Practice-Based Research Network: Generating evidence to improve the equitable delivery of public health services across the Commonwealth. Leadership in Public Health. 2012.
Published on 1/1/2010

MacVarish K, Moultrup D, Ward SJ. Meeting the environmental health training challenges of the local public health workforce in Massachusetts. J Environ Health. 2010 Jan-Feb; 72(6):50-2. PMID: 20104835.

Read At:

PubMed
Published on 1/1/2007

MacVarish K. Undergraduate Environmental Health Internship Program Guide for Massachusetts Environmental Health Association. 2007.
Published on 1/1/1994

MacVarish K. Reference Manual for Food Protection Programs - co-developer with Massachusetts Department of Public Health and Massachusetts Health Officer's Association. 1994.
News & In the Media
Published on January 27, 2023