Wildfire Smoke May Increase Risk of Dementia
.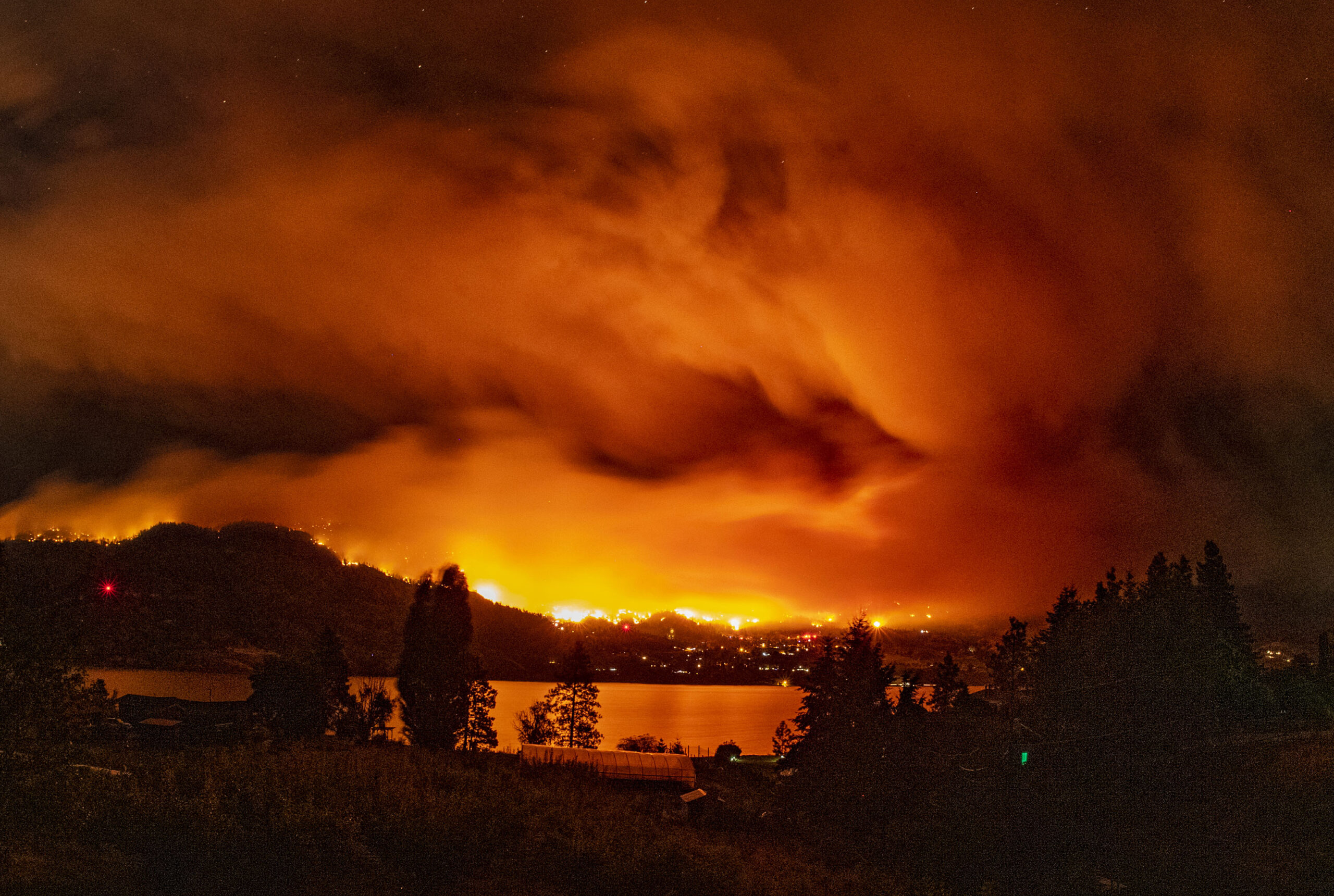 air pollution
Wildfire Smoke May Increase Risk of Dementia
Amidst an unprecedented wildfire season, a new study has found that higher levels of fine particulate matter air pollution, particularly from agriculture and wildfires, are associated with greater dementia risks.
No amount of air pollution is good for the brain, but wildfires and the emissions resulting from agriculture and farming may pose especially toxic threats to cognitive health, according to a new study coauthored by a School of Public Health researcher.
Published in JAMA Internal Medicine, the study generated evidence that newly suggests that harmful emissions from agriculture and wildfires may increase one's risk of developing dementia. 
These results build upon prior research that shows exposure to air pollution makes the brain susceptible to dementia, but the new study sheds insight into whether this risk of dementia differs based on the source of fine particulate matter air pollution (PM2.5) to which people are exposed.
"We found that the higher the environmental levels of PM2.5 were near study participants' homes over the long term, the more likely they were to develop dementia," says study coauthor Jennifer Weuve, professor of epidemiology. "But the source of the PM2.5 seemed to matter—PM2.5 sourced to road traffic was associated with higher risk, as was PM2.5 sourced to non-road traffic and to coal-burning. Dementia risk was also higher with more exposure to PM2.5 sourced to agriculture and PM2.5 sourced to open fires, and these two adverse associations were especially robust."
"Our findings indicate that lowering levels of particulate matter air pollution, even in a relatively clean country like the United States, may reduce the number of people developing dementia in late life," says study senior author Sara Adar, associate chair of the Department of Epidemiology at the University of Michigan School of Public Health (Michigan Public Health).
Dementia is currently the seventh leading cause of death and one of the major causes of disability and dependency for older people, according to the World Health Organization.
"Given that the development of dementia could take a long time, this study mainly aimed to provide evidence for policymakers to reduce exposures to these sources of emissions," says study lead author Boya Zhang, a research fellow in the Department of Epidemiology at Michigan Public Health.
For the study, Weuve, Zhang, Adar, and colleagues examined dementia incidence among nearly 30,000 US adults participating in the Health and Retirement Study, a nationally-representative collection of cohorts of older adults who have been followed since 1992. They acquired pollution estimates based on participants' home addresses.
The team found that higher levels of particulate matter air pollution, especially from agriculture and wildfires, were associated with greater risks of dementia and that these results could not be explained by other factors such as individual, neighborhood, socioeconomic status, occupation, or hometown or region of the country.
The findings come as unusually poor air quality is triggering alerts in the US. The alerts are aimed at protecting the public from PM2.5, one of the most concerning elements of air pollution. At less than 2.5 microns in size, PM2.5 particles are less than the width of a human hair. Because they are so small, they can enter the brain through the nose directly or cross the blood-brain barrier in other ways. PM2.5 is also known to affect the lungs, heart, and in emerging research, the brain and cognitive function.
The record number of air quality alerts in the US this year are due in large part to smoke from wildfires burning in Canada since May. Given the extremely high levels of exposure to the public, wildfires are thought to contribute up to 25 percent of fine particulate matter exposures over a year across the US and as much as 50 percent in some western regions of the US, Adar says.
And since the average level of exposure to PM2.5 for the study participants was less than the National Ambient Air Quality Standard, this is not just an issue of extreme pollution events, the researchers say, though it's clear that the air quality from wildfire events is worsening.
This study suggests that there may also be longer lasting effects on the body, and with the changing climate, it's likely that these threats to health will increase.
"Our findings, if supported by other evidence, raise the possibility that if we seek to reduce the population's dementia risk by acting on PM2.5 air pollution, we might consider approaches that go beyond smokestacks and tailpipes," Weuve says.