What's Next for Health Law, Policy & Management
?
health law, policy & management
What's Next for Health Law, Policy & Management?
In the second segment of our "What's Next for Health" series, Michael Stein, chair and professor of health law, policy & management, discusses several emerging directions for the fields encompassed within that department.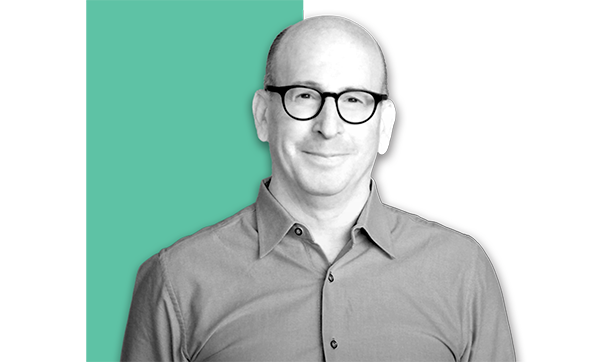 On the multiple disciplines represented by health law, policy & management
As you can see from the name of our department, our work involves three fields: we are heterogeneous. So what is changing across law, policy, and management, our three overlapping disciplines?
1. The ever-increasing influence of politics in the workings of public health. Departments encompassing these fields should study national affairs, state laws, and the inequities that too often limit large swathes of our population.
2. Growing distrust not only in government public health agencies, but also in private markets. Combatting health misinformation is an urgent matter for all. Health services research increasingly deals with the absence of price transparency, market distortions, and a declining quality of care.
3. COVID-19 and overlapping crises. COVID-19 and the social upheavals of the past three years have highlighted new topics that are important to analyze and critique: telemedicine, lack of abortion access, and the seemingly unstoppable epidemic of opioids.
4. Climate change. Looming over all, climate change and its effect on health and healthcare necessitates that we uncover new data that can drive policy in this area.
Areas of innovation
Those of us working across health law, policy, and management must commit to leading the public conversation about the most pressing health and social policy concerns of the day. At BUSPH, HLPM has national prominence in five arenas: Medicaid policy, health economics, social policy, substance use, and health law.
Impact beyond academic papers
Public health schools must ensure that there are diverse scholars and voices focused on diverse topics. Minoritized communities must be engaged in the research that impacts them, the policy solutions that affect them.
---

Public health needs to be held in high regard, built on a foundation of trust within the communities in which we work.

---
We also need to measure our impact beyond academic papers. We believe that there are three forms of extramural activities that are central to our mission and the work of HLPM faculty: activities through their disciplines, activities through public media, and activities of assisting government agencies when asked.
First, faculty are engaging with their relevant disciplines, seeking out leadership positions in their professional organizations and through direct involvement in state and national policy work. This helps keep faculty at the cutting edge of what is new for their field while also promoting the BUSPH.
Second, we encourage faculty to engage with the media, and we provide training and resources to support this activity. By engaging, we can help fulfill the "Do" of BUSPH's purpose, "Think. Teach. Do. For the health of all" by helping journalists inform the public about important health policy issues.
Third, we believe that faculty should engage in extramural service by helping local, state and federal governments when called upon. We have a responsibility to enhance collaboration with public health organizations and healthcare systems near us to inform and implement the findings from our research. Those of us working in urban academic centers are almost always located near our state governments and/or a large hospital system—we must interact with them more, and find areas for collaboration. Recently, BUSPH hosted a day-long briefing for Massachusetts elected officials to answer their public health questions, and suggest levers to pull for the health of all their residents.
On optimism
I am optimistic about the work that is being conducted across the fields of health law, policy and management:
Our research is helping to explain the causes of inequities in health and healthcare, and providing recommendations for interventions, laws and policies to reduce them.
Our teaching is preparing public health professionals, researchers, and activists to advance social justice and health.
Our advocacy is contributing to efforts to improve health and healthcare locally, nationally and around the world.
We will keep pushing in all of these aspects of our work. Public health needs to be held in high regard, built on a foundation of trust within the communities in which we work. This is essential if we are to continue attracting talented students, the future public health leaders we need.
It is a privilege to welcome new students each year, who provide a continuous social transformation. The next generation moves us toward equity—through the slow accretion of structural level change, reaching new communities, and using new communication modes the next generation always invents. It is incumbent on us to embrace and evolve with them.