Everything You Need to Know about SPH at APHA Atlanta 2023
.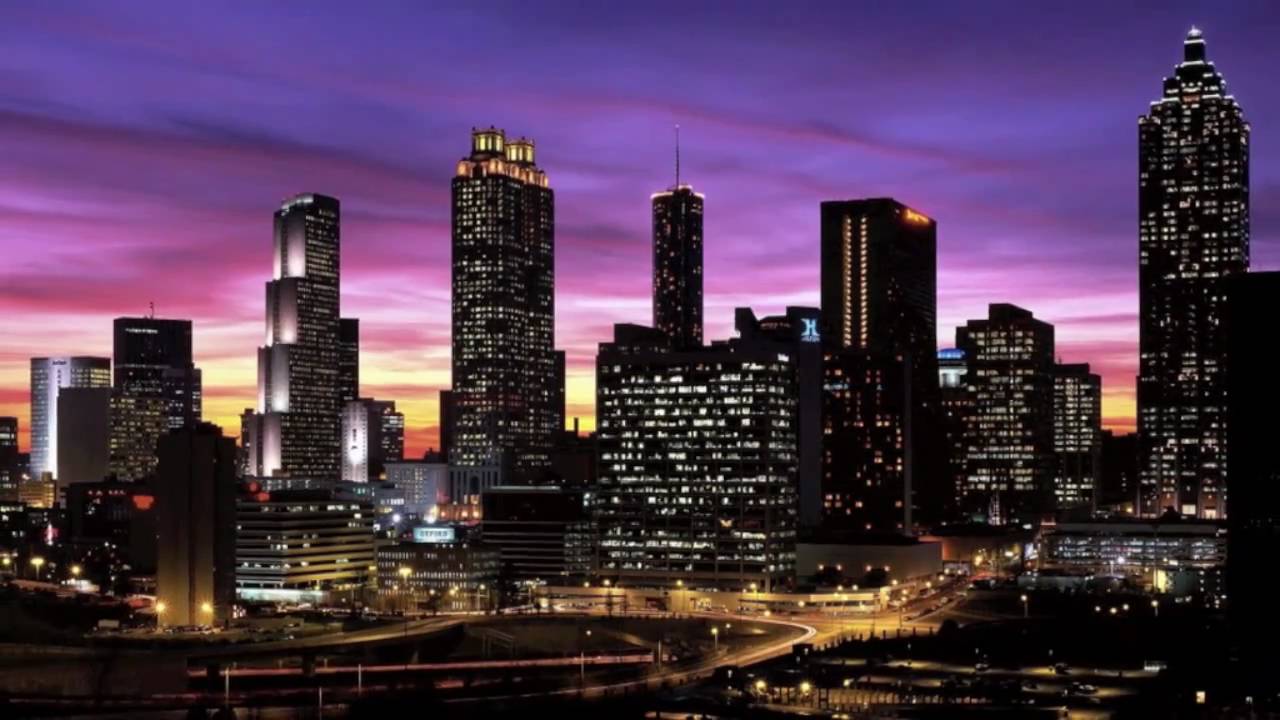 student news
Everything You Need to Know about SPH at APHA Atlanta 2023
The 2023 American Public Health Association Annual Meeting & Expo will take place in Atlanta Nov. 12-15. Here is a rundown of SPH's participation in the conference, including oral and poster presentations, an exhibit hall booth, and an Alumni & Friends reception

Over 12,000 public health individuals are registered to attend the Annual American Public Health Association Conference in Atlanta, November 12-15, 2023. Boston University School of Public Health is delighted to reconvene with public health colleagues from around the globe. Highlights include:
Abstracts and presentations from SPH faculty, students, staff, and alumni (a complete schedule is below). Featured APHA Sessions include Sunday's General Session with Dean Sandro Galea.
An engaging exhibit hall booth offering new "Public health is…" pins and stickers.
A reception for Alumni & Friends at the Atlanta Aquarium on Sunday, November 12.
Visit the BUSPH Booth
APHA Place @ APHA 2023 Exhibit Hours
Sun., Nov. 12, 12:30pm – 6:00pm
Mon., Nov. 13, 10am – 4pm
Tue., Nov. 14, 10am – 4pm
Located at booth #1119, the SPH booth will have special giveaways for all attendees and alums (including alumni badge decals).
What does public health mean to you? The BUSPH community chose 20 words that best answer this question for you to display proudly on your conference lanyard with colorful pins, or stickers to take home.
Alumni and Friends Reception
Sunday, Nov. 12
6:00-8:00pm
Georgia Aquarium
Oceans Ballroom, Arctic Room
246 Ivan Allen Jr. Blvd., Atlanta, GA 30313
Register to attend

BUSPH will honor two SPH alum with the 2023 Distinguished Alumni Award. Each year, Boston University School of Public Health honors an alum or alumni whom have made outstanding contributions and exemplify dedication to the field of public health.
2023 Awardees: Mukachillma Chikuba-McLeod (SPH'98) and Kate Ogechi Onyejekwe (SPH'04)
SPH Faculty, Students, Staff, Alumni Abstracts and Presentations
Sunday, Nov. 12
1:00-2:00pm
Mixed-methods evaluation of national virtual healthcare teams training on fetal alcohol spectrum disorders
Alcohol Poster Session 2: Alcohol Interventions and Policies
Presenter: Candice Bangham (SPH'19)
SPH co-authors: Alyson Codner (SPH'22), Stacey Cunnington (COM'17, SPH'22), Nicole Kitten (SPH'21), Jacey Greece, clinical associate professor of community health sciences (SPH'04, '11)
2:30-4:00pm
Declining US Health: A population health emergency!
APHA General Session
Discussant: Sandro Galea, Dean and Robert A. Knox Professor
4:30-6:00pm
Stronger together: Evaluation of a peer mentoring program for breast and gynecologic cancer patients in four hospitals in Vietnam
Addressing Barriers to Equitable Cancer Care across the Continuum Among Women with Breast or Gynecological Cancers
Presenter: PhuongThao D. Le, assistant professor of community health sciences
The Pennsylvania rural health initiative: Supporting dental providers in addressing tobacco use
Health Administration and Preventative Public Health and Health Care Programs
Presenter: Madison Beehler (SPH'21)
Virtual
Addressing pediatric obesity in primary care: Partnering with behavioral health
APHA Emerging Scholars Plus Recorded Poster Presentations
Presenter: John Lambert (SPH'24)
Monday, Nov. 13
8:30-10:00am
The impact of adverse and positive childhood experiences (ACEs & PCEs) on youth mental health during the COVID-19 pandemic: Results from the 2021 Massachusetts youth risk behavior survey
Mental Health Impacts of the COVID-19 Pandemic for Children and Adolescents
Presenter: Lindsey Sagasta (SPH'20)
10:30-11:30am
Evaluating the fidelity of community engaged mental health research in Ghana to community based participatory research (CBPR) principles
Phehp Student Awards Poster Session
Presenter: Alex Werekuu (SPH'23)
2:30-4:00pm
Predictors of Interruptions in Family Planning Use for Clients in Luapula Province, Zambia
Sexual and Reproductive Health and Family Planning – Poster Session
Presenter: Allison Juntunen (SPH'20)
SPH co-authors: Jeanette L. Kaiser (SPH'15), Nancy A. Scott (SPH'13), Hannah Wincklhofer (SPH'23), Veronika J. Wirtz, professor of global health
Validation of the SF-12 quality of life scale among cancer patients in Vietnam: A proposed simple scoring method
Non-Communicable Diseases (NCDs)
Presenter: PhuongThao D. Le, assistant professor of community health sciences
Leveraging an interdisciplinary clinical team for pandemic response: Building capacity of a local public health department's COVID-19 workforce
Ongoing Strategies to Address COVID-19 from Multiple Perspectives II
Presenter: Gayle Mendoza (SPH'08)
Tuesday, Nov. 14
8:30-10:00am
Modeling health and well-being measures by incorporating zip-code spatial neighborhood patterns
Biostatistics and Analytical Techniques in Public Health
Presenter: Shariq Mohammed, assistant professor of biostatistics
SPH co-authors: Abhi Jain (GRS'29); Michael LaValley, professor of biostatistics;
Kimberly Dukes, research associate professor of biostatistics (Wheelock'86, GRS'89,'02);
Kevin Lane, assistant professor of environmental health (SPH'14); Michael Winter (CAS'87, SPH'93); Keith R. Spangler; Nina Cesare
Impacts of Participation in Food Assistance Programs on Hunger Severity Among Food Pantry Clients in Eastern Massachusetts
Nutritional Disparities and Food Insecurity across Major States and Communities in America
Presenter: Eva Nelson (SPH'22)
SPH co-authors: Alyson Codner (SPH'22); Jacqueline Hicks (SPH'14), clinical associate professor of biostatistics; Jacey Greece, clinical associate professor of community health sciences (SPH'04, '11)
10:30-12:00pm
ASPPH's Framing the Future (FTF) 2030: Academic-Practice Collaboration in Support of Developing the Public Health Workforce
Academic and Practice Linkages in Public Health Caucus
Moderator: Lisa Sullivan, associate dean for education (GRS'86,'92)
10:30-12:00pm
Medical trust and PrEP awareness among black women residing in the southern United States
Engaging Women in HIV Prevention
Presenter: Sylvia Shangani, assistant professor of community health sciences
Awareness and acceptability of long-acting injectable PrEP among transgender and nonbinary young adults in the US
PrEP: Adolescents and Young Adults
Presenter: Tabor Hoatson (SPH'22)
SPH-coauthors: Kim Nelson, associate professor of community health sciences; Allegra Gordon, assistant professor of community health sciences
2:30-4:00pm
How do perceptions of the seriousness of alcohol consumption compare to patterns of alcohol use among New York State (NYS) adults
Alcohol Poster Session 3 Alcohol Epidemiology: New Findings
Presenter: Gina O'Sullivan (CAS'01, SPH'07)
Supporting adolescent patients through near-peer education and social determinants of health screening: A screening, intervention, and resource referral program to improve health equity in a pediatric emergency department
Child and Adolescent Health Disparities and Social Determinants of Child and Adolescent Health
Presenter: Tomeka Frieson (SPH'23)
SPH co-authors: Cyrah Finley (SPH'24), Edward Bernstein (emeritus faculty)
4:30-6:00pm
Global implementation and dissemination: Creating a special issue of journal of integrative and complementary medicine
Global Implementation and Dissemination of Icthp As Primary Health Care
Presenter: Elizabeth Sommers (SPH'89, '10)
Wednesday, Nov. 15
8:30-10:00am
A novel social vulnerability and clinical risk index in the context of wildfire events to assess resilience and hot spot communities in California
Community-Based Approaches to Public Health
Presenter: Katharine Teigen (SPH'23)
SPH co-author: Lina Li (SPH'23)
Five minutes to help: An Innovative Approach for Training Emergency Medical Services (EMS) Providers to Address the Opioid Crisis
Emergency Medical Services: Oral Session
Presenter: Eva Nelson (SPH'22)
10:30-12:00pm
Using findings from a mixed-methods formative evaluation of a community-based, multi-sector opioid overdose prevention program to refine delivery and advance systems in a changing substance use landscape
Advancing Practice in Public Health Surveillance II
Presenter: Gain Robinson (SPH'24)
SPH co-authors: Marissa Varrasso (SPH'22); Candice Bangham (SPH'19); Stacey Cunningham (COM'17, SPH'22); Sarah Fielman (SPH'23); Jacey Greece, clinical associate professor of community health sciences (SPH'04, '11)
12:30-1:30pm
Medical trust and PrEP awareness among black women residing in the southern United States
Emerging Issues in HIV/AIDS Poster Session IV
SPH co-author: Sylvia Shangani, assistant professor of community health sciences