SPH's 10-Point Plan for Diversity, Equity, Inclusion, and Justice
.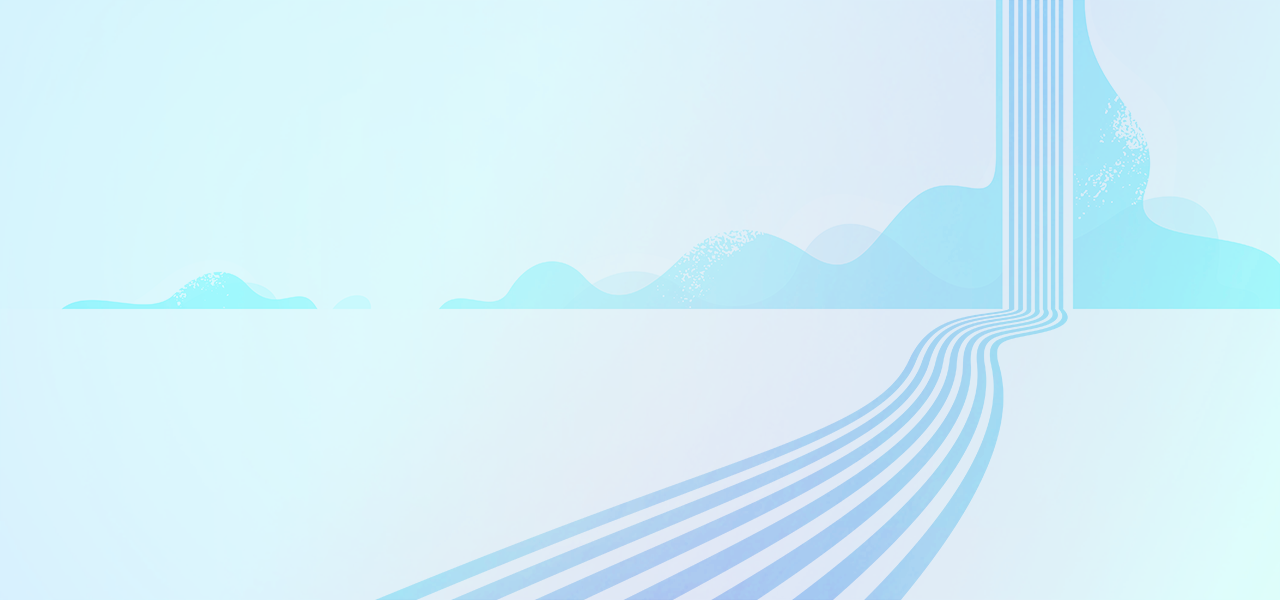 diversity
SPH's 10-Point Plan for Diversity, Equity, Inclusion, and Justice
The updated plan embodies our continued commitment to DEIJ and provides a framework for advancing this work throughout all that we do.
We are committed to Diversity, Equity, Inclusion, and Justice throughout all our work. We embed the principles of DEIJ work in our classrooms, research, hiring, retention, staff and faculty development, student engagement, mission, and values. Our updated 10-point plan provides a framework to organize the work being done at the School and to inform our work moving forward, recognizing that this work is ever-changing and never finished.
Diversity and Inclusion initiatives formally began to take shape at the School with the launch of our '11-point plan' in 2015, outlining our areas of strength and guiding areas of growth for our work. In subsequent years we provided updates on this plan as our work progressed. We are now at a point where we are ready to reframe our work to push us ever forward.
We outline our initiatives in each of the ten pillars, below.
Equitable systems that eliminate structural barriers
Current Initiatives
Committees: There are now clear guidelines on the selection process for all committee members at the school, creating transparency and access to all committee positions.
Search Committees: All members of search committees are required to complete diversity and anti-bias trainings. All search committees are run in a standardized fashion with multiple evaluators for all positions and structured questions asked similarly of all candidates where relevant.
Performance Reviews: Supervisors are encouraged to conduct quarterly performance reviews, in addition to the required annual review, of all employees to ensure transparency and clarity of expectations.
Establishment of the DEIJ-Committee: The School bylaws were modified to formally recognize and establish a committee dedicated to DEIJ, which, together with the establishment of the Associate Dean for DEIJ position in the by-laws, firmly embeds DEIJ as one of the core pillars of the school with our work on education, research, practice, and administration.
Initiatives in Progress
Advisory Boards: We are currently reviewing the membership and structure of all advisory boards to ensure a diversity of identity and perspectives are represented.
Onboarding: The School is currently enhancing its onboarding initiatives so that all new community members are welcomed and provided with the tools needed to succeed.
Bias Reporting: The School is developing clear guidance on reporting incidences of bias both in the classroom and in the workplace for students, faculty, and staff.
Structural and systemic practices that facilitate the success of BIPOC and historically marginalized groups
Current Initiatives
Equal Employment Opportunity: The School works closely with Boston University's Equal Opportunity Office to promote and realize our commitment to equal opportunity and affirmative action. We work to ensure that equal opportunity is a reality at the School of Public Health, that our faculty, staff, and students can work and study in an environment free of unlawful harassment and discrimination, and that BUSPH meets its obligations under federal and state equal opportunity and affirmative action laws and regulations. Our Equal Opportunity Office focuses on the following core areas:
Sexual and Gender-Based Misconduct (Title IX): Addressing gender discrimination, including sexual harassment and sexual misconduct
Equal Opportunity/Affirmative Action: Fostering an inclusive campus environment free from discrimination, harassment, and retaliation
Reasonable Accommodations: Ensuring equitable access for employees to all University services, programs, and resources
Supplier Diversity Programs: The University has recently launched tools to support and track engagement with diverse suppliers.
Career Advancement: The School offers training opportunities for employees to learn skills to advance their careers.
Faculty Promotion: There is clear guidance posted to the faculty handbook on the process for faculty promotion.
Annual Faculty Review: Faculty are asked to summarize their DEIJ activities during the past year as well as their plans for the year ahead.
Faculty and Staff Handbooks: There are extensive handbooks for both faculty and staff detailing processes and systems across the School.
Initiatives in Progress
On campus policing: Campus Public Safety is establishing a system for reporting issues.
Allocation of resources with an equity lens to fund diversity, equity, inclusion, and justice efforts appropriately and in a way that ensures that the overall spend is in alignment with the commitment
Current Initiatives
Associate Dean for Diversity, Equity, Inclusion, and Justice: The School created a new Deans-level position for DEIJ in 2015, embedding this position in the by-laws in 2020.
Office of Diversity, Equity, Inclusion, and Justice: The Office of the Dean has dedicated staff to support the Office of DEIJ.
Funding to support trainings and programs: Funds are dedicated to hosting trainings and programs for the School community on topics of DEIJ.
Select Scholars and Preferred Partners: The School has dedicated staff to creating a pipeline for underrepresented students to gain admission to the School and opportunities for employees in partner organizations to access degree programs and professional development opportunities.
Off-cycle Faculty Hires: We have dedicated funding to off-cycle hiring of faculty candidates the enhance the School's DEIJ efforts and values.
Supplier Diversity: The University dedicated funding and staff effort to create a platform to support supplier diversity.
Equity Leadership Collaborative: The School launched a new pilot program consisting of a diverse team of students committed to advancing DEIJ at BUSPH by acting as consultants they combine their unique DEI training and diverse life experiences to inform how to make courses, programs, and other offerings at SPH more accessible to our diverse student body. The Collaborative's service supports faculty and staff to ensure the school's curricula, course materials, trainings, and research activities are inclusive, accessible, gender-affirming, and cognizant of the impacts on students and others of marginalized identities.
Equitable systems that promote academic equity and student success for all students inside and outside the classroom
Current Initiatives
Defined Institutional Commitment: The mission and values of the School demonstrate a defined and authentic commitment to diversity, equity, inclusion, and justice.
Student Support: Core course tutors and peer coaches provide academic support resources to current students, free of charge.
Student Groups: The Office of Graduate Student Life supports numerous student groups based on identity and interests.
Practicum Access Award: Financial support is provided for students with underrepresented/marginalized identities with financial need who wish to engage in unpaid practicums.
Mentorship: Our alumni mentoring program matches current students with alumni mentors, and the Emerging Women Leaders Mentoring Program provides mentoring and networking for doctoral students.
Syllabus Template: Our syllabus template includes expectations of ourselves at our best, the student code for engagement in the virtual community, resources on proper use of pronouns, and inclusivity.
Curriculum and pedagogy that design the classroom experience for academic equity
Current Initiatives
Syllabus Assessment: The School is launching a School-wide review of all syllabi, asking all instructors to evaluate their own syllabi through a DEIJ lens using an assessment tool. The assessment tool evaluates the following dimensions of DEIJ: Inclusion of perspectives, Accessibility, Critical engagement, Diverse pedagogical teaching techniques, Respect for student needs, Respect for student identity, Attention to language, and Facilitating discussion of different perspectives.
Initiatives in Progress
Trainings for Teaching Assistants: The Education team is piloting DEIJ trainings for all Teaching Assistants.
Training and professional development for instructors: There will be further trainings available to instructors on understanding matters of DEIJ as well as how to navigate classroom conversations.
Structures and policies that promote access and equity in the hiring and promotion process and create an environment that allows all to thrive
Current Initiatives
Faculty, Staff, and Student Senates: The School has three senates representing faculty, staff, and students in the community.
Search Committees: Search Committees processes are transparent, and members of committees complete required DEIJ trainings.
Panel Interviews: All interviews must include a section dedicated to questions about DEIJ.
Job Applications: Faculty candidates are required to include a DEIJ statement as part of application. Faculty candidates are offered a non-evaluative meeting with DEIJ Committee representatives during the interview process.
Job Descriptions: Job descriptions are developed to accurately reflect the responsibilities and duties of the role and in consultation with administration.
Establish large applicant pools: Search committees are charged with ensuring a large and diverse pool of applicants for open roles at the School.
Regular provision of knowledge and tools to enable the community to act in accordance with the values of the School, engage in healthy discussion, and create an inclusive environment
Current Initiatives
Healthy Conversations: The School regularly hosts workshops for faculty, staff, and students discussing how to have difficult but healthy conversations.
Public Health Conversations: The School hosts frequent programs on pressing matters in public health, connecting the community with experts in the field and encouraging discussion.
SPH Reads: The Office of DEIJ, in coordination with Graduate Student Life, hosts a School-wide reading program, selecting a book annually, making the book available to the community, and hosting the author or relevant experts in conversation.
All School Retreat: The Office of the Dean hosts an annual School-wide retreat in the fall, for faculty and staff to connect and to discuss the vision and direction of the School. The retreat usually includes trainings or discussions about DEIJ.
New DEIJ Website: The School launched a newly designed DEIJ website to better communicate with the community about DEIJ initiatives and to establish easier access to resources.
Trainings and professional development opportunities for students, faculty, and staff
Current Initiatives
Trainings: The School requires mandatory DEIJ training, including anti-bias modules, mandatory Title IX trainings, and additional optional trainings throughout the year. All members of Search Committees complete additional training.
Department Level Committees: Every department or unit at the School has established a committee dedicated to aspects of DEIJ.
Funding to Attend Conferences: The Office of DEIJ has dedicated funds available upon request to support students or staff in attending conferences related to DEIJ.
Shared Vocabulary: The Medical Campus developed the Glossary for Cultural Transformation to ensure that our community has a shared vocabulary and is mindful about language.
An inclusive and welcoming community, illuminating and eradicating any inequitable conditions and promoting the wellbeing of all
Current Initiatives
Annual Survey: The School conducts an annual survey of the broad community, including a module specific to matters of DEIJ. The survey findings inform DEIJ strategy and initiatives.
DEIJ Reflections: The Associate Dean of DEIJ regularly writes reflections on different topics of DEIJ to share with the broad community.
Monthly updates from the DEIJ Committee Members: The DEIJ Committee writes and distributes monthly updates from members on a rotating basis to ensure information is shared across the School.
Engagement with the surrounding Boston community: The Activist Lab actively works with community partners around and surrounding Boston.
Initiatives in Progress
All-Gender Bathrooms: The Office of the Dean is updating and improving the campus map that indicates the locations and directions of all-gender bathrooms on the medical campus.
Strategies that expand access of underrepresented students to education at SPH and ensure equity in the admissions process
Current Initiatives
Scholarship opportunities: The School provides a variety of scholarship opportunities, with a particular focus on aid to support disadvantaged students, to increase access to our programs.
Pathways to SPH: Select Scholars and Global Scholars provide pathways for students to come to SPH.
Admissions Hours with the Dean: The Dean of the School hosts monthly admissions hours to open channels of dialogue with prospective students.
Removed GRE testing requirement: The School removed the GRE testing requirement for admission to promote equity and increase access to the School.
Need-based aid: The School Removed additional steps/documentation required to access need-based aid.