Redesigned SPH Course Examines Disability Across the Lifecourse
.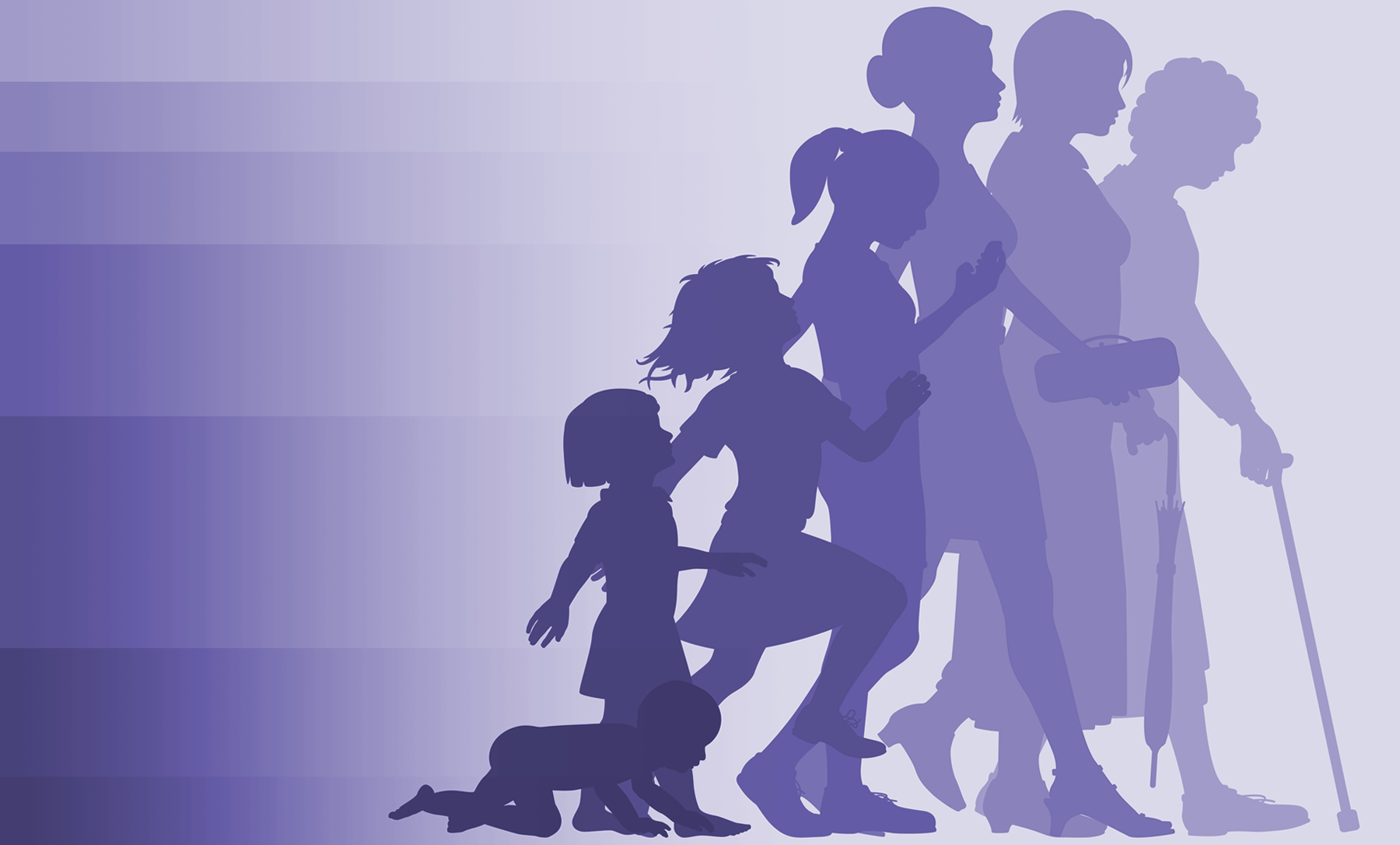 School News
Redesigned SPH Course Examines Disability Across the Lifecourse
Designed by SPH alum Mallory Cyr (SPH'15), the new course expands beyond the traditional lens of only addressing the needs of children with special healthcare needs to center equity, justice, and disability at all stages of life.
In the United States, 14 million children (approximately 19%) under the age of 18 and 61 million adults (approximately 26%) live with a special healthcare need. These needs are defined as having or being at an increased risk for a chronic physical, developmental, behavioral, or emotional condition, and requiring health and related services of a type or amount beyond that required of others generally.
According to Lois McCloskey, interim chair and associate professor of community health sciences and director of the Maternal and Child Health Center of Excellence at SPH (MCH CoE), when addressing the health needs of these populations, both the public health and maternal and child health fields have historically focused much of their resources and research on children and their families, and in doing so, have long failed to address the needs of these children as they transition into adulthood and how their healthcare needs evolve throughout their lives. Traditional approaches, she highlights, have also failed to center the impact of existing policies and programs on racial and social equity for people who live with abilities—and disabilities—of all kinds.
A newly redesigned course at the School of Public Health aims to change all of this.
The MCH CoE hired SPH alum Mallory Cyr (SPH'15) to lead on revising and redesigning a longstanding course at the school, Children with Special Healthcare Needs. The new offering, titled Disability Justice through the Lifecourse: Programs, Policies, and Turning Advocacy into Action, introduces students to issues related to the health and well-being of individuals living with disabilities across the lifecourse, including identity and intersectionality, sexual and reproductive health, and emergency preparedness. The course also assesses the social policies and programs that impact quality of life and the achievement of disability justice in the United States through an equity and justice lens.  
"I wanted to bring my lived experience as somebody with a disability who has navigated different healthcare systems in different cities across the country to show where we have fallen short and how we can better support and care for those living with disabilities at all stages of life," says Cyr, who works as a program manager for children and youth with special healthcare needs at the Association of Maternal and Child Health Programs (AMCHP).
Cyr says she is excited to bring the redesigned course to SPH to further equip future public health workers with an understanding of the world from a different perspective. "The system was never designed for us. It is so broken, and fixing it starts with educating folks in our training programs, our medical schools, our public health schools, and our social work schools about the health inequities and complex needs of those living with all types of disabilities," she says. "These are the people who need to understand how to really work with these individuals, rather than just for them."
Since graduating, Cyr has been a guest lecturer on the topic of disability in several classes at SPH, and she hopes the redesigned course will continue to bring individuals with a range of backgrounds and experiences with disability across the lifecourse into the classroom. The goal, she says, is to allow students to hear and understand how perspectives and experiences of people living with disabilities can and should be used to inform policymaking and system design.
"I really want people to walk away from this course with a new view of the world and their privilege in it," says Cyr. "This is a course about disability, but it is also about involving the lived experiences and voices of those in public health that are not often brought to the table. It is our responsibility as public health professionals to do work that involves the people we are doing the work about."
McCloskey worked closely with Cyr to reframe the course, and says she is looking forward to bringing this more holistic approach to understanding disability to students at SPH. She also hopes that by redesigning the course and expanding the traditional lens to center equity and justice students from other disciplines and schools across Boston University, including the School of Social Work and the Questrom School of Business, will be more drawn to it.
"A course on the special healthcare needs of children is a mainstay for our maternal and child health students, but the topics discussed in this course apply to a range of disciplines," says McCloskey. "Our children turn into adults. We need to know how to support and care for them throughout every aspect of their lives."
The new course will be offered for the first time this summer, and will be taught by Bria Dunham, clinical assistant professor of health science at Sargent College and program director for the 4+1 BS/MPH program. Dunham is a human behavioral ecologist with background and expertise in anthropology and public health.