Reconsidering Our School's Engagement with Twitter
.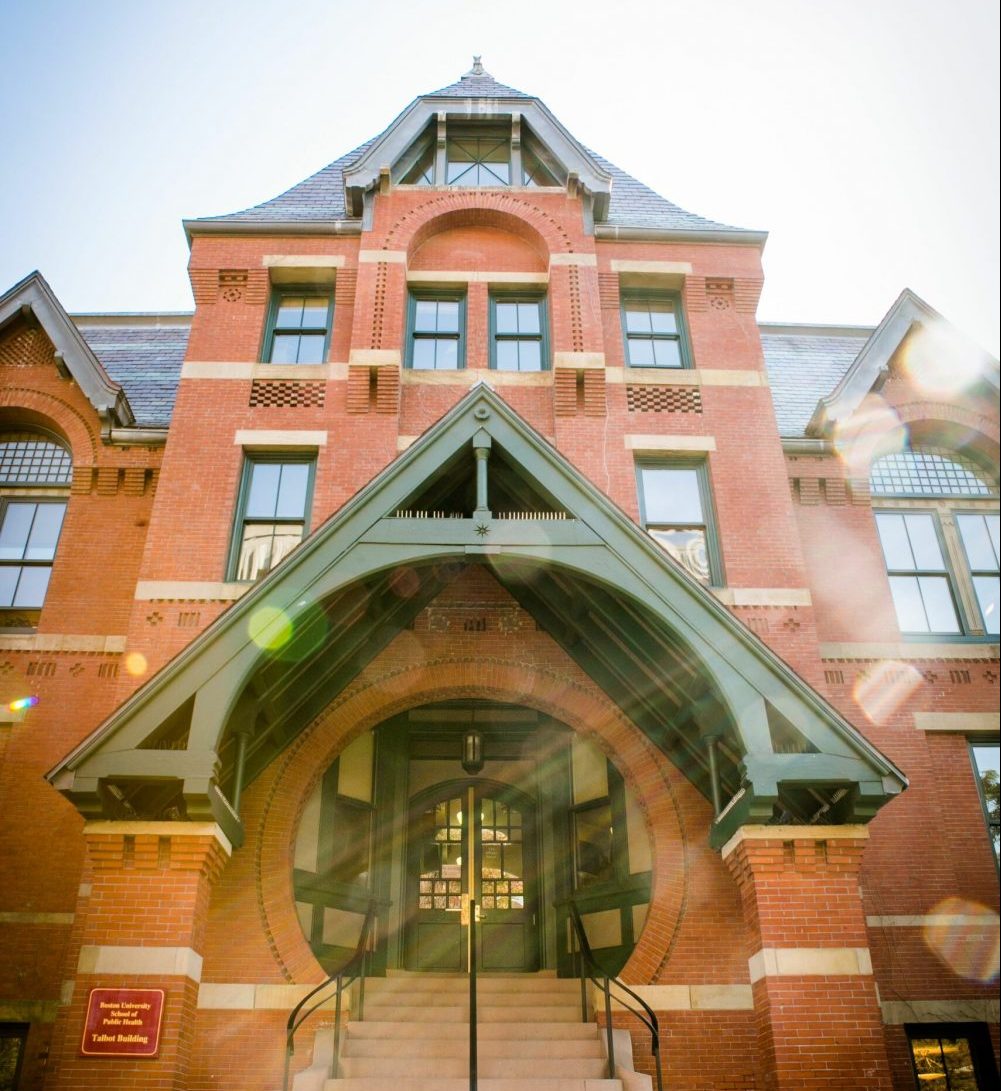 DEAN'S NOTE
Reconsidering Our School's Engagement with Twitter
Our commitment to a healthier world will continue to inform all of our communications, no matter where they take place.
It has long seemed to me that one of the core responsibilities of academic institutions is to aspire to always align what we do with our mission. This should include our way of communicating, both within our community and to the broader population. On this front, our aspiration is to advance a communications model that not only highlights the work of our community with efficiency and reach, but also exemplifies our values as a community.
With this in mind, having weighed the impact of a number of changes around the platform over the past several weeks, we will, as a School, be disengaging from our Twitter account @busph. Relatedly, I will also suspend my personal @sandrogalea account. Neither account will be deleted. While we may in future return to Twitter if the circumstances around the platform change, this seems the right thing to do at this point, for two key reasons.
First, Twitter has moved from being a publicly held company to being a privately held company, and, in particular, a company controlled by one person who has not been hesitant to impose his personal views on the platform. A publicly held company is, through regulatory constraints, subject to a degree of oversight, which does not apply to a privately held company. In the case of Twitter, it is clear that there is essentially no oversight for the company's functioning beyond what the new CEO, Elon Musk, thinks should be done. This creates a very visible media platform that is running its operations solely according to the priorities of one person, with no accountability. That may well be acceptable if that person shows themselves to be judicious and thoughtful in both their communication and actions, but that has not been the case with Mr. Musk. This puts SPH in a position of lending distribution power to a privately held enterprise that may, and increasingly clearly may not, align its actions with our values.
Second, while Elon Musk's comments on Twitter have long been provocative, he has increasingly been veering into the use of language and tone that is unacceptable by standards and principles that we have previously discussed as a community. I am aware that, in suspending our engagements on Twitter, it may be construed that we are somehow opposed to "free" speech. This is, however, not the case. As an academic community, we are committed to a vision of inclusive debate and free and open inquiry. However, we do not in our community tolerate speech that is demeaning and non-rebuttable, dangerous, or factually false. By way of one example, Musk's tweet on Sunday is at least two of these, both demeaning and potentially dangerous. In the tweet, Musk mocks the importance of pronouns in respecting someone's identity and humanity. He also incites opprobrium against a public health professional, Dr. Fauci, who has served the country well for decades through challenging times. Given the potential for actual violence to emerge from social media instigation, this tweet seems to me to be tantamount to endangering others.
When I wrote those guidelines for speech, I had in mind speech that we tolerate in our community—an academic space dedicated to ideas and the pursuit of respectful, open inquiry. I think they apply equally to this different circumstance, namely, to speech on a platform that we use as a School. And that, fundamentally, is what Twitter is—a service we use, a tool. In this sense, our choice to suspend our engagement with Twitter echoes the long history of academic communities choosing to divest from companies that do not share their values. As a School, we make decisions to engage with outside organizations conditionally, our choices always subject to our values. We are, in this sense, consumers, our choices shaped not just by which companies provide the best service, but by which companies best align with who we are as a community. When we make these decisions, we remain vigilant about the actions and guiding values of the companies with which we do business, to ensure their actions continue to reflect the values we embrace.
While there is, of course, an argument to be made for staying on Twitter to rebut misinformation and call out hate speech, at this time the clearer imperative seems to be to take the unambiguous position that a space which amplifies such speech is a space that as a School, we will disengage from. It is sometimes the case, of course, that companies which provide essential services are nevertheless participating in questionable conduct or are guided by questionable leadership, and must be engaged with out of necessity, particularly when no one is willing to bear the cost of not doing so. However, Twitter is not essential, only free speech is. We can leave the former and continue embracing the latter. And that is what we will do.
There are several other considerations that we have been balancing as we have considered whether or not to continue on Twitter.
First, it is important to note that there are strong communities on Twitter that do much to advance in the public conversation a vision consistent with the creation of a healthier world. Some of these communities are organized and led by the populations we serve, giving a voice that is not easily replaced or relocated to another platform. It is easy to see how the pros of remaining on Twitter outweigh the cons for such groups, and how the choice to remain on the platform is, for them, no contradiction. We have several faculty, staff, and students who are active on Twitter, many who use the platform to communicate the science effectively, to the greater good. We respect—and make room for—the choices of all our community members about their means of communication and the value of continuing to engage on Twitter. The School, and those who, like myself, represent our community by dint of fiduciary responsibility have a different calculus to make than that faced by individual members of our community. We expect that members of our community will make their own choices about how to communicate, without judgement or prejudice; that is as it should be in an academic community where we value discussion and a plurality of perspectives.
We are also concerned with making sure that the School does not lose a valuable medium for communicating with prospective and current members of our community. In leaving Twitter, we will, undoubtedly, lose a distribution channel of communication where we have been successful. In consultation with our Marketing and Communications team, I am confident that we will be able to pivot to other platforms where we already have strong and growing presence (centrally, our email newsletter SPH This Week, Public Health Post, LinkedIn, Facebook, Instagram, press outreach, our website, as well as other emerging channels) to replace the communication we currently conduct on Twitter. On balance, the values that motivate our taking action here well warrant the short-term challenges we will need to overcome to fill the Twitter gap.
Finally, I always worry that decisions like this can seem overly performative. I hope that this is indeed right given the current landscape of Twitter, and that it is clear that this decision is consistent with how we have operated as a School, and how we hope to always operate. As with all decisions, we leave open the door to changing our approach if the data suggest we should reconsider. It is also important to acknowledge how our choice to leave Twitter reflects a degree of privilege on our part, in our expectation of having other places to go for our communications. It is on us to use this privilege to continue to elevate and amplify the voices of all communities, towards the goal of shaping a better public conversation in which all voices are included.
Our commitment remains to pursue an inclusive vision of a better world, in which all voices can be heard, valued, and respected. Our aspiration to create such a world will continue to inform all of our communications, no matter where they take place. A thank you to the many colleagues who have been sounding boards on this decision, in particular Cara Willis, our senior director of communications. As always, I welcome any and all comments on this or anything else at the school, at any time.
Warmly,
Sandro
Sandro Galea, MD, DrPH
Dean and Robert A. Knox Professor
Boston University School of Public Health
Previous Dean's Notes are archived at: http://www.bu.edu/sph/tag/deans-note/