Placing Transgender Health at the Heart of Public Health
.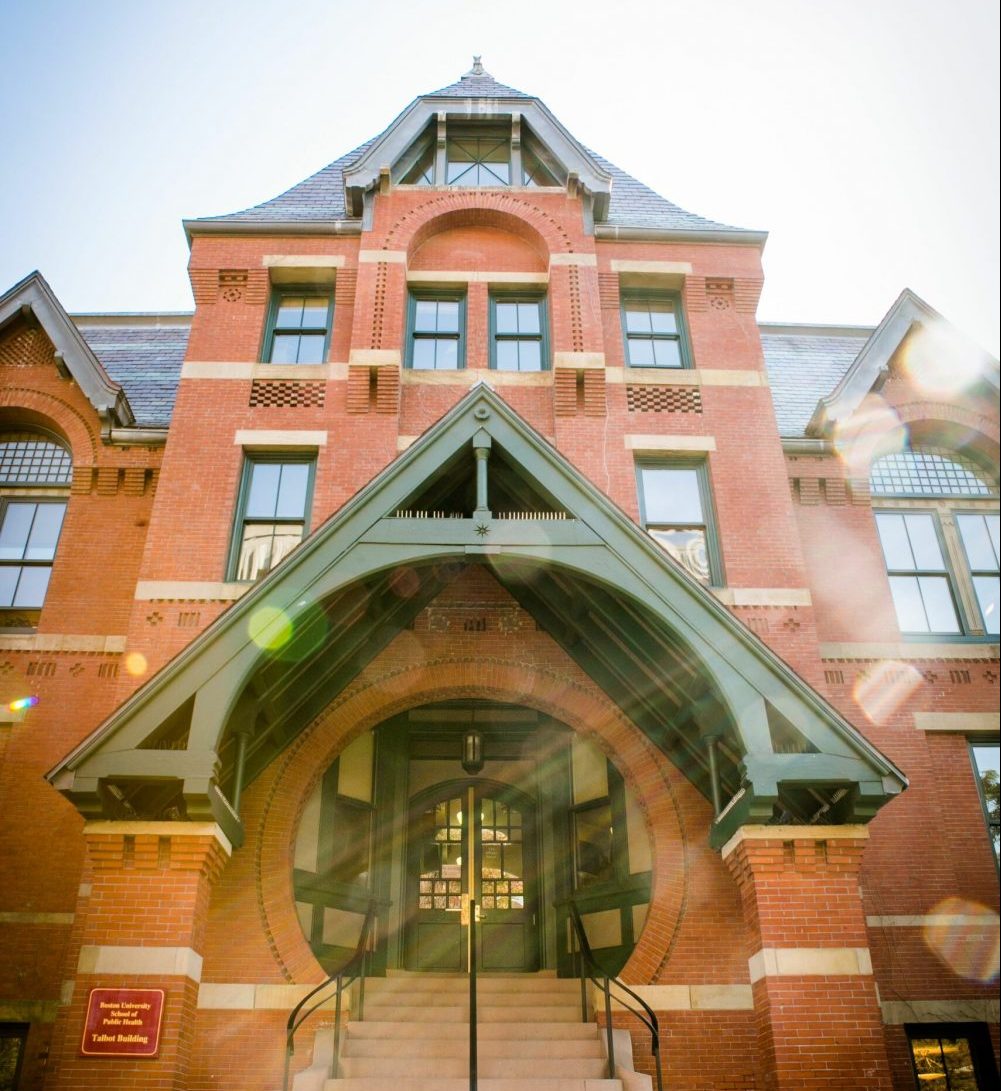 DEAN'S NOTE
Placing Transgender Health at the Heart of Public Health
On public health's responsibility to support the dignity and health of transgender people.
Last Tuesday, the US Senate passed the Respect for Marriage Act, which would codify marriage rights for same-sex and interracial couples. The bill passed with bipartisan support in a vote of 61-36. The drafting and passage of the bill happened in a context of uncertainty around the future of marriage rights. This uncertainty was informed, in part, by Justice Clarence Thomas' stated belief, with the recent overturning of Roe v. Wade, that the Supreme Court might consider revisiting its ruling supporting marriage equality. These comments were part of a larger ecosystem of backlash to LGBTQ+ rights we have seen in recent years, making it all the more urgent that these rights be protected. It is progress indeed that Congress acted decisively to ensure that the fundamental right to marry will no longer be subject to such uncertainty.
The Respect for Marriage Act is a step forward for the dignity and health of the LGBTQ+ community. As I wrote in 2015, when the Supreme Court voted to uphold marriage equality, health depends on a context of justice, equality, and the ability to form the connections that give life meaning and purpose. Alternatively, challenges like injustice, bigotry, and disregard for the safety and basic humanity of populations undermine the capacity of communities to be healthy. The bipartisan passage of the Respect for Marriage Act reflects the progress we have made on issues relating to LGBTQ+ rights. However, the work of safeguarding the health of this population is far from over. It is a sad fact of social movements that steps forward are often followed by steps back. When the Supreme Court affirmed marriage rights in 2015, it was possible to think the issue was largely resolved. The challenges of the present moment reflect the reality that backsliding is always possible, that the progress we have made is often incomplete. that we are still far from where we should be, with much work yet to be done.
This is particularly clear when it comes to the rights of transgender populations. Transgender people have long faced discrimination, threats, and marginalization, conditions which have undermined their health. The transgender community has been subject to physical and political attacks, and to a public conversation that often traffics in a lack of empathy, even in hate. A spate of legislation has been introduced around the country targeting transgender individuals. In the midterms, transgender issues were sometimes used in bad faith by political actors to stoke fear in hope of electoral gain. These threats to the dignity and health of transgender people are a reminder that health is inseparable from the creation of a world where all can access dignity, respect, and basic rights. Whenever we see a population being denied this access, public health has a responsibility to speak out, to advocate on behalf of the marginalized and vulnerable. For this reason, supporting the health of transgender people is core to the work of public health.
How can we as a public health community most effectively support the health of transgender populations? With the Respect for Marriage Act in mind, it strikes me that the movement for marriage equality offers lessons for how we can support progress on transgender health. The movement for marriage equality began with the increased visibility of members of the LGBTQ+ community, as gay and lesbian Americans asserted their fundamental rights to dignity and respect. Visibility can also help support greater public understanding of the transgender experience, as it becomes unavoidably clear that transgender people are our parents, our siblings, our colleagues, and our friends.
Creating a better world depends on our ability to have the conversations that support transgender populations by recognizing our shared dignity and humanity. Progress on marriage equality shows that this is possible within the framework of our small-l liberal system, in which persuasion, debate, a willingness to listen, and engagement with the political process can advance outcomes that shape a better world. The ideological heat around the transgender conversation makes these tools more necessary than ever, if we are to move beyond the difficulties of the moment, which are so reminiscent of the early days of the gay rights movement, to get to a place on this issue which more closely resembles the victory on marriage equality we just saw.
Public health has a key role to play in leading this process towards a world that fully supports the health of transgender populations. We can do this by continuing to engage in the conversation around these issues, taking the side, always, of dignity and justice. Consistent with this, on Wednesday, December 7, SPH will host an online event, "The Threat to Trans Rights and the Public's Health" (register here). The conversation will address challenges to the health of transgender populations and engage with how public health can best support this community. Public health can also support transgender populations by maintaining our pursuit of diverse, inclusive communities that celebrate difference rather than stigmatize it. In doing so, we can model in our own spaces the world we are trying to create. At SPH, we have done much to build such a space. It is a privilege to be part of a school that is committed to living out its values each day by advancing a vision of a respectful, welcoming community.
As we continue to engage with the conversation around transgender health, I am reminded of the words of Jan Morris, who has long been one of my favorite travel writers. She was an accomplished writer and historian who was the only journalist to accompany the 1953 expedition to Mount Everest. In 1972, Morris transitioned from male to female through gender reassignment surgery, becoming one of the first well-known public figures to do so in the television era. In this excerpt from an interview she gave shortly before her death in 2020, Morris offered what strikes me as ideal advice that can be applied to the conversation about transgender health, or any issue related to the dignity of marginalized groups:
"If you are not sure what you think about something, the most useful questions are these," she says. "Are you being kind? Are they being kind? That usually gives you the answer."
The conversations that get us to a healthier world are those which keep kindness at the forefront. Such conversations can help advance progress towards a day when the dignity of LGBTQ+ populations is no longer up for debate, when transgender people no longer struggle for their basic rights. Thank you to all who are working to help get us to this day.
Warm regards,
Sandro
Sandro Galea, MD, DrPH
Dean and Robert A. Knox Professor
Boston University School of Public Health
Twitter: @sandrogalea
Acknowledgement: I am grateful to Eric DelGizzo for his contributions to this Dean's Note.
Previous Dean's Notes are archived at: http://www.bu.edu/sph/tag/deans-note/