Paid Sick Leave May Increase COVID-19 Vaccination Uptake
.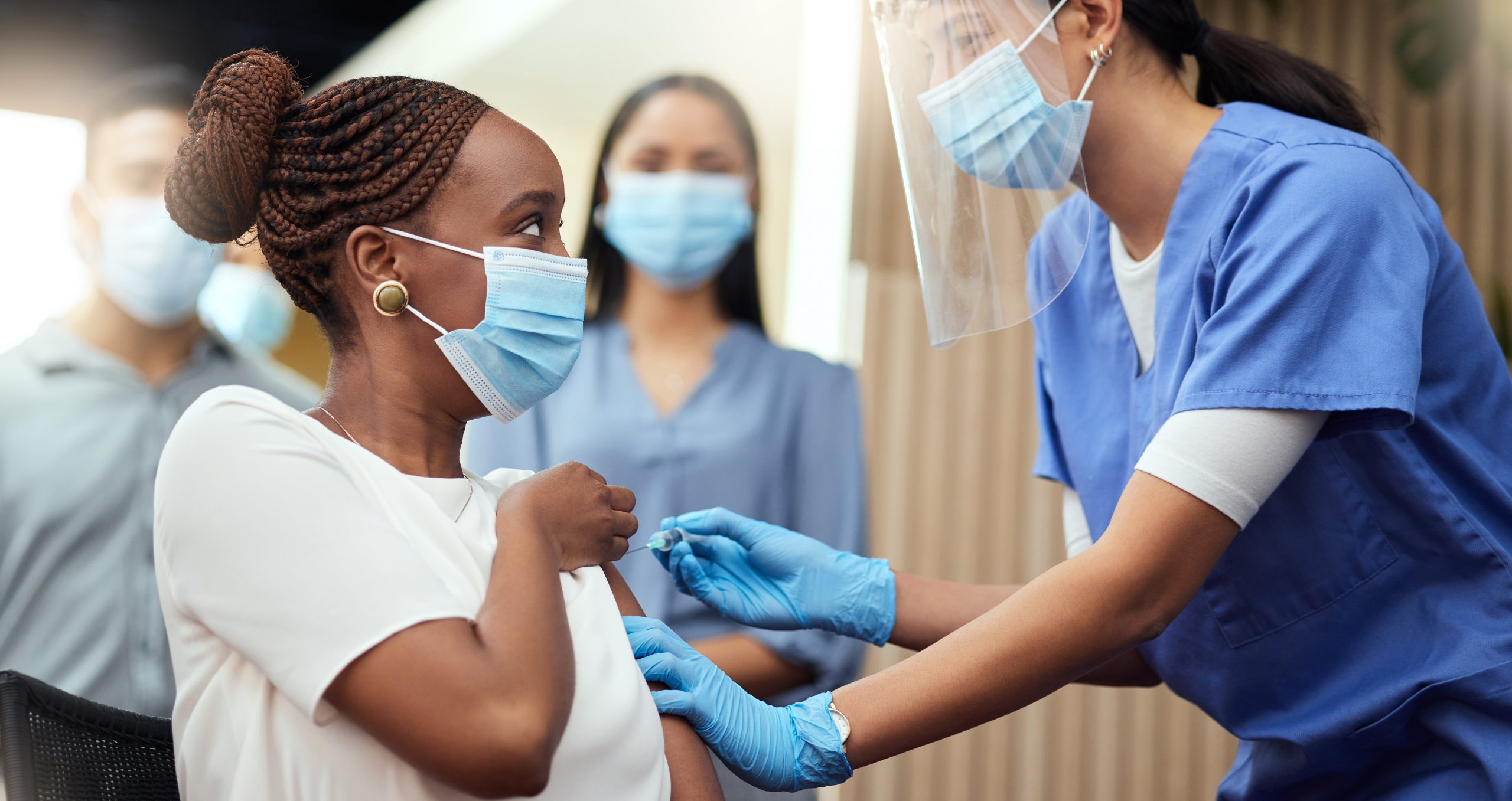 health policy
Paid Sick Leave May Increase COVID-19 Vaccination Uptake
A new study found a 17-percent higher vaccination rate in cities with paid sick leave policies, compared to cities that do not have these policies.
The United States is one of the few wealthy countries that does not have a national paid sick leave program, leaving workers to rely on inconsistent and inequitable policies at the city, county, and state levels.
As a result, at least 21 percent of US workers do not receive full or partial pay for time off from work, perhaps at a time when they need it the most. In 2020, the federal Families First Coronavirus Response Act required employers with fewer than 500 employees to provide COVID-related paid sick leave, but this legislation expired at the end of 2020, before vaccines became widely available in the US. As we near the third year of the COVID-19 pandemic, workers grapple with greater needs that require time off—such as illnesses, child and family care, and time to obtain vaccines—but in the absence of paid sick leave, many people cannot afford to tend to these critical needs.
Now, a new study coauthored by School of Public Health researchers has found that vaccination coverage may be 17 percent higher in cities with paid sick leave policies, compared to cities without them.
Published in the journal Health Affairs, the study also found narrower vaccination disparities in cities with paid sick leave policies and the largest benefits of these policies in the most vulnerable neighborhoods. The researchers measured vulnerability based on the Social Vulnerability Index, a score that measures vulnerability based on 16 different factors, including socioeconomic status, household characteristics, race and ethnicity, housing type, access to transportation, and more.
These findings suggest that paid sick leave may reduce disparities in COVID exposure and burden by potentially increasing vaccination among cities' most vulnerable residents.
"Unfortunately, low-income workers who continue to have the most exposure to COVID-19 and most need the financial protections of paid sick leave are also least likely to have paid sick leave," says Julia Raifman, assistant professor of health law, policy & management. "Paid sick leave policies can ensure all workers are covered and can take time to get vaccinated and recover from side effects. We see that paid sick leave policies are associated with increased vaccination rates. It benefits everyone when more workers are able to stay healthy and at work and to reduce the burden on health systems that are already over capacity during the pandemic."
For the study, Raifman and colleagues from the School of Public Health and Drexel University utilized national and city-level data on vaccination coverage, paid sick leave policies, and social vulnerability across 37 cities representing more than 66 million people, or nearly 20 percent of the US population.
Among the cities, 22 of them had paid sick leave policies, and 15 did not. In the cities with paid sick leave, the median percentage of vaccinated residents among working-age people (ages 18-64) was 73.2 percent, compared to 66.5 percent in cities without these policies. Vaccination coverage tended to decrease as vulnerability levels increased. The researchers found no association among residents 65 and older, who are less likely to be employed.
The researchers also note that cities with paid sick leave policies still may reflect wide disparities in workers who actually use their sick pay, due to structural barriers such as eligibility limitations, lack of awareness about the policy, lack of permission to take the time off, and more.
With this data, the researchers urge Congress and the Biden administration to approve a national paid sick leave program for all workers. The Healthy Families Act—proposed paid sick day legislation that would require employers with 15 or more employees to provide up to a maximum of 56 hours of paid sick leave in a year—is currently stalled in the House.
"The reality is that the normal we had in 2019 was structurally inequitable and left many people vulnerable to economic hardship," Raifman says. "The COVID-19 pandemic has exacerbated those strains. Implementing the Healthy Families Act would help us take concrete steps to provide more support to workers and families who have long been disproportionately impacted by worse access to health systems, vulnerability to disease transmission, and by economic hardship if they miss work."
At SPH, the study was also coauthored by Alexandra Skinner (SPH'20), research fellow at the time of the study. Alina Schnake-Mahl, assistant research professor in the Urban Health Collaborative and the Department of Health Policy and Management at Drexel University, was the lead and corresponding author.