MCH Fellowship Offers Research Experience and Long-term Mentorship
.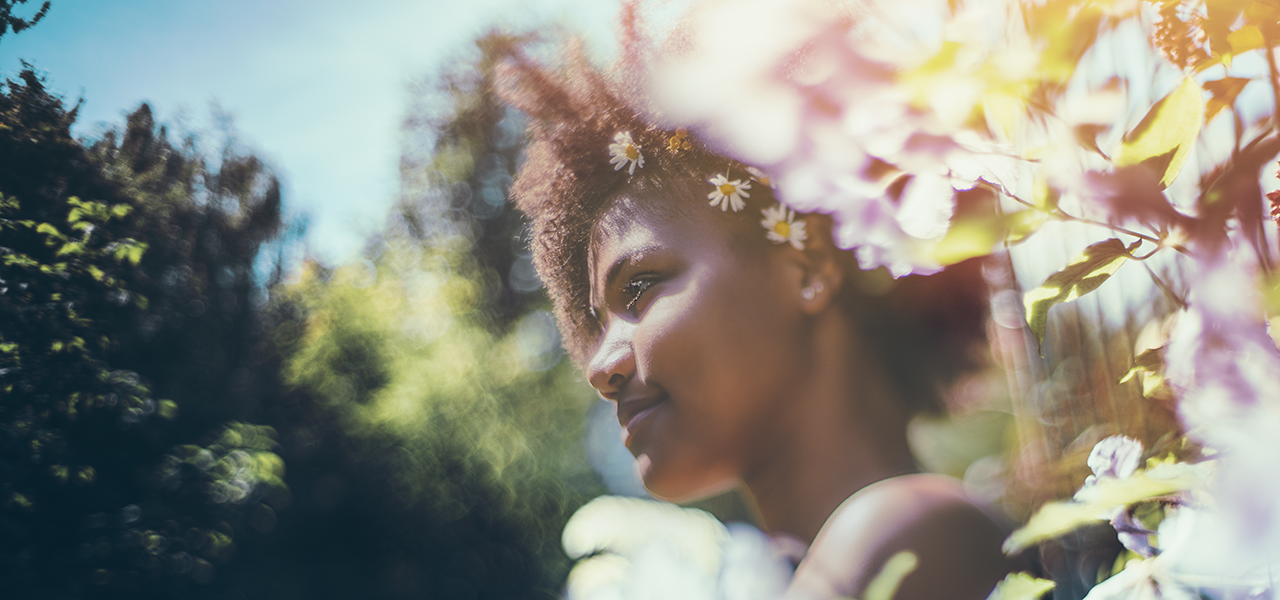 student news
MCH Fellowship Offers Research Experience and Long-term Mentorship
As Maternal and Child Health Research Fellows, alums Alyson Codner and Eva Nelson worked closely with Jacey Greece, clinical associate professor of community health sciences, on projects related to food insecurity.
Fellowships can play a key role in students' graduate school experience, providing opportunities for them to further explore and advance a particular area of interest. The School of Public Health has long prioritized offering fellowships for students, taking care to ensure they have opportunities for experiential learning, professional development, and mentorship.
The Maternal and Child Health Research Fellowship, which is sponsored by SPH's Maternal and Child Health Center of Excellence, is just one example of these fellowship opportunities. The year-long experience allows students to work closely with faculty members as part of a research or practice team, contributing to and learning about various aspects of the research and project processes, including data collection and analysis, research and project management, and manuscript preparation and dissemination. Each fellow receives a stipend for their time and work through funding from the Health Resources and Services Administration of the US Department of Health and Human Services.
Throughout the 2021-2022 academic year, recent alums Alyson Codner (SPH'22) and Eva Nelson (SPH'22) worked as MCH research fellows on projects under the direction of Jacey Greece, clinical associate professor of community health sciences. Codner, who studied epidemiology and biostatistics at SPH, worked on data interpretation and analysis for the Greater Boston Food Bank to inform understanding around hunger in the Greater Boston area. Nelson, who pursued the community assessment, program design, implementation, and evaluation (CAPDIE) and human rights and social justice certificates, worked with data from the Census Bureau's Household Pulse Survey to examine the determinants of food insecurity across the Commonwealth during the first year of the COVID-19 pandemic.
With support and co-authorship from one another, Codner and Nelson led the writing and development of research papers on their specific projects, offering practical recommendations for the field. Nelson's first-author paper was recently accepted for publication in Preventive Medicine Reports, and Codner's first-author paper is still undergoing the review process.
"Research was not something I had much experience with prior to this fellowship, but I have really grown to love it," says Nelson, highlighting that her main takeaway has been persistence. "Publishing research is a really challenging process, so to see a paper through from start to finish has been so rewarding and exciting."
For Codner, going through the fellowship experience has given her a new appreciation for the time, work, and dedication that goes into public health research. "I feel like I am able to look at research and datasets from a whole new perspective now," she says. "This process has helped me gain a better understanding of the research I would read for class, while also preparing me with skills in both data analysis and communication, which I feel are two things that are always needed in the workforce."
In addition to the hands-on research experience, the fellowship also afforded Codner and Nelson the opportunity to grow and develop their relationships with faculty at SPH, something they were both interested in prioritizing after the shift to online learning during the height of the pandemic and the start of their programs at the School. Now, as they begin their public health careers outside of SPH, they both consider Greece a mentor and friend they can lean on and look to for advice and guidance, both personally and professionally.
"Jacey was incredibly attentive to what I wanted to get out of the fellowship, and her guidance and leadership made the entire process so fulfilling," says Nelson, who is continuing to work on research with Greece and is also a program manager at the New Jersey Department of Health. "The way she gives feedback on our work has been so helpful in improving my own writing skills, and I now use these same methods when providing feedback to others in my own work. Thanks to her, I have been able to pay it forward, and it is really special."
Codner is also continuing to work with Greece after graduating , and says that the mentorship she has received from Greece made her feel more connected to the SPH community and has been a highlight of her time at the School.
The faculty-student relationship dynamics that arise from opportunities like the MCH Research Fellowship are not only beneficial for students but for faculty, too, highlights Greece. "When you work with students for a full year instead of one semester, as you would in the classroom environment, you really get to know them as a whole person," she says, highlighting the importance of breaking down the faculty-student hierarchy. "Getting to work alongside both Eva and Alyson through their fellowship has been so fulfilling. We struggle through things together and we celebrate things together because we are a team. I have learned just as much from them as I hope they have from me."
Mentoring SPH students and alums has long been a priority for Greece because of the guidance she has received throughout her own education and career.
"I have been fortunate to have had amazing mentors who are now some of my closest friends. I still look to them for advice, and I want to be able to provide those same supports for my students because I know how important it can be to have trusted mentors help you see opportunity that you may not see otherwise," she says. "It is such a privilege to work with our students at SPH because of their passion, dedication, and ability. I truly believe that I wouldn't be the mentor that I am if the students weren't as phenomenal as they are. You give what you get, and I get so much from our students."