Loss and Damage: How COP27 Must Address the Trauma of Climate Change
.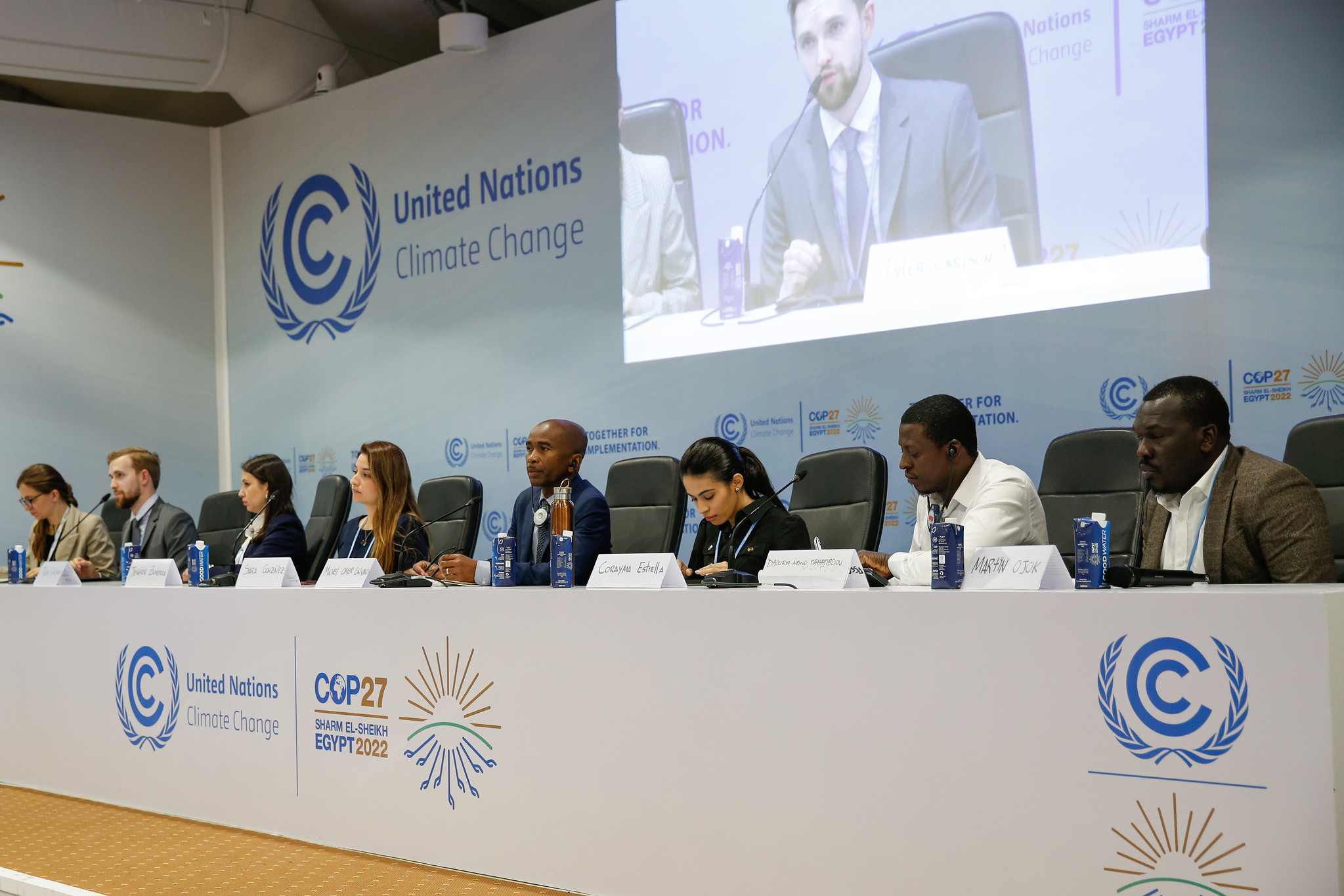 viewpoint
Loss and Damage: How COP27 Must Address the Trauma of Climate Change
Wealthy countries produce the vast majority of greenhouse gas emissions, and they are long overdue in providing financial support to lower-income countries that are most vulnerable to the harmful effects of climate change, writes MPH student Megan Jones, following COP27, the UN's annual Climate Change Conference.
Ninety percent of historical greenhouse gas emissions came from developed countries, but 97% of the people affected by adverse events related to climate change live in developing countries. There is a long legacy of wealthy countries inflicting trauma on poor countries. It is part of what made them rich in the first place, through practices like colonization, forced migration, and slavery.
Today, there is a growing body of research on this historical trauma. Studies have looked at the effects of displacement, economic destruction, and cultural dispossession on Native American communities, families of Holocaust survivors, and African American descendants of enslaved people. The findings show that historical trauma influences health disparities in both the direct victims of subjugation and subsequent generations. These disparities manifest in physical, social, and psychological responses like increased rates of diabetes, substance abuse, and post-traumatic stress disorder. Due to a lack of timely action, climate change is poised to add to the legacy of historical trauma.
Stronger heat waves in Europe, longer droughts in the Horn of Africa, more frequent hurricanes in the Caribbean, and increased sea-level rise in the Pacific are a few of the many devastating consequences of decades of unfettered fossil fuel combustion, stripping people of their rights to life, food, housing, education, health, and culture.
These are not new developments; an estimated 189 million people have been affected by extreme weather events since 1991, the same year the small island nation of Vanuatu, which only contributes only 0.00016% to global carbon emissions, first proposed that polluters pay for climate loss and damage (L&D). Thirty-one years later, there still does not exist a mechanism for finance of L&D in the United Nations Framework Convention on Climate Change (UNFCC), the entity governing international responsibilities for climate action.
In Egypt on November 6, the United Nations commenced its 27th annual meeting on climate change, better known as COP27. On the agenda: L&D finance. China and the G77 negotiating bloc—a coalition of 134 developing countries—proposed a L&D Finance Facility (LDFF) at COP26 last year and an agreement was not reached, opening instead the Glasgow Dialogue to, according to the UN, "discuss the arrangements for the funding of activities to avert, minimize and address loss and damage associated with the adverse impacts of climate change."
However, the time for discussion has long passed.
In 2009, developed countries committed to scaling up funding for adaptation and mitigation work in developing countries to $100 billion every year by 2020. It was a broken promise. The organization tracking progress toward the goal, the Organisation for Economic Co-operation and Development reported that developed countries came $16.7 billion short in 2020. Not that $100 billion per year is enough in any case; predictions estimate the economic losses in developing countries at $1.7 trillion annually by 2050.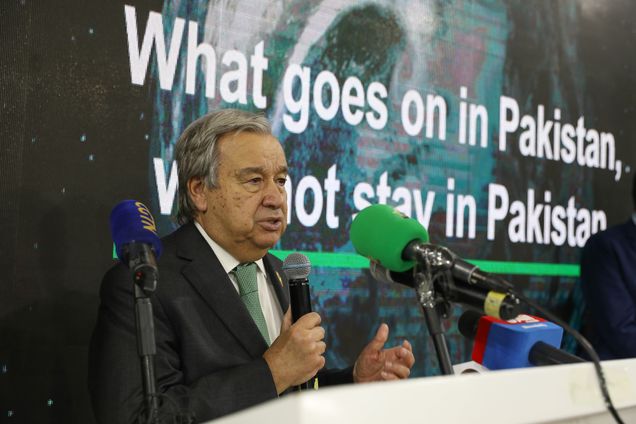 In the wake of recent catastrophic flooding, Pakistan's foreign minister said, "What we seek is not charity, not alms, not aid — but justice. Thirty-three million Pakistanis today are paying in the form of their lives and their livelihoods for the industrialization of bigger countries." While developed countries squabble over the definition of L&D and whether they can afford to pay, Pakistan was taking out a loan. The COVID pandemic shows that where there is political will, funds can be quickly mobilized. The annual defense budgets of many developed countries, particularly the United States, show the money is there. In the words of the Alliance of Small Island States (AOSIS), developing countries can no longer be held "hostage to random acts of charity." Reparations are in order.
A new paradigm in international trust and solidarity is necessary to avoid repeating history and inflicting further trauma. This starts with an agreement on L&D at COP27 this week. Effective and equitable L&D means helping in emergency responses and building back better after disasters. It means facilitating assisted migration when necessary and investing in cultural heritage. Lastly, it means the provision of psychological support and remembrance. Developing countries' "discourses of climate delay" only inflict further trauma.
Megan Jones is a second-year MPH student studying environmental health.