In Memoriam: Richard Saitz
.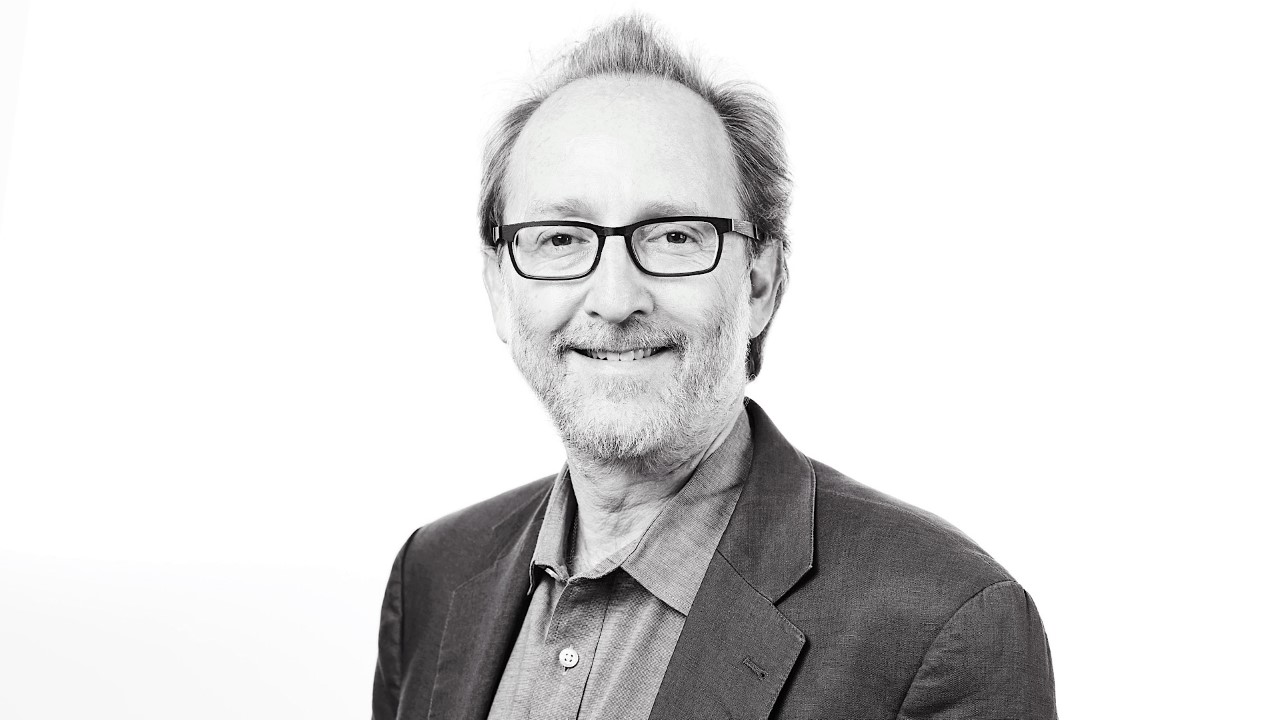 in memoriam
In Memoriam: Richard Saitz
Richard Saitz, whose decades of research into the root causes and debilitating effects of substance use disorder helped advance the field of addiction medicine, died January 15 after a long struggle with pancreatic cancer. He was 58.
Saitz, a professor and chair of community health sciences at the School of Public Health, "leaves behind a legacy of excellence in scholarship, teaching, and practice," said SPH Dean Sandro Galea. "Rich ultimately was a friend and a deeply cherished member of this community."
Saitz was renowned for his dedication to addiction research and for being a committed patient advocate, and he took on a third love over the last eight years—leading a department, said Lois McCloskey, interim chair and past associate chair of community health sciences. "At the height of his international research career, doctoring, and being a rigorous manager, Rich had the idea that he step up and teach a course on substance and alcohol use as a public health issue. He was great at it and kept getting better."
Said McCloskey, "Rich was never afraid to jump into whatever deep end there was, with rigor and joy in the swim."
Both Boston University and the city itself held undeniably prominent places in his life. Saitz graduated BU's accelerated six-year medical program, trained at Boston City Hospital—now part of Boston Medical Center—as a primary care/internal medicine resident and was selected to serve as a chief resident. There, his life's work was shaped by the patients he saw, many of whom were living—and dying—with the consequences of alcoholism. As he told the Research Society on Alcoholism (RSA) in 2012, he "learned how to take care of those medical conditions, but not their cause."
His dogged curiosity about improving the health of populations led him to obtain his MPH at the Harvard University School of Public Health, but he was immediately drawn back to BU, according to Kate Walsh, president and CEO of the Boston Medical Center Health System.
"We were fortunate to recruit him back to our Internal Medicine department after a fellowship in which he had begun to establish himself as a provocative evidence-based voice and researcher on alcohol use disorder," wrote Walsh.
Saitz directed BMC's Clinical Addiction Research and Education (CARE) Unit for more than a decade, and was named professor and chair of community health sciences at SPH in 2013. Along with these responsibilities, he was associate editor for the Journal of the American Medical Association, editor-in-chief of the Journal of Addiction Medicine, was author of more than 200 peer-reviewed publications, and was a former president of the Association for Medical Education and Research in Substance Abuse (AMERSA).
Saitz was the 2021 recipient of the Educator of the Year Award by the American Society of Addiction Medicine (ASAM), among many other awards in his field. His boundless energy as a scholar and educator extended to his relationships with his colleagues and students.
"Rich was a bon vivant—he loved good living. He worked and ate and taught and gave of himself with full enjoyment," said Michael Stein, professor and chair of health law, policy and management. "My friendship with Rich goes back 25 years, and our connection very much brackets my move to Boston. Rich reached out with my first invitation to apply for a job at SPH six years ago. He helped me get in the door and once I arrived, he was my translator for how to make sense of the life of a public health school in all its complexity."
Saitz was a sought-after speaker and author, said Walsh, but always valued his direct connection with patients and continued on the addiction consult service even during his years of responsibility as an SPH Chair.
"He was on the forefront of ensuring that research and clinical approaches took into account the unique needs of our patient population. His research in screening and brief intervention and integrating substance use care and general health care led to much needed changes in how we care for patients with substance use disorders," Walsh said.
Other colleagues appreciated his policy of ensuring everyone on his research teams felt included. Kara Magane, director of research operations for community health sciences, relayed the feeling among research team members. "To Rich, it did not matter if you were a new research assistant just out of college, or a seasoned, senior co-investigator, he solicited and valued everyone's opinions. This leadership style created vibrant, strong, collaborative, and innovative research teams – and these teams are part of his legacy."
Saitz was an internationally recognized leader in the field of addiction medicine, but "had unwavering humility," Magane said. "He was a lifelong learner, passionate about following the evidence. He cared deeply about doing what he thought was right. And he brought humor, and a laugh that I can still hear, to all of the right situations."
When Saitz learned of his diagnosis last year, he reached out to Stein and asked to collaborate on a National Institutes of Health center grant to further study the connections between HIV and alcohol misuse. Said Stein, "The project, now funded, that will go on without his guidance and special insight, will be the large, final legacy to an illustrious research career and I am proud to be part of it."
Throughout his career as both an educator and a clinician, Saitz was adamant that specialty addiction treatment programs and effective educational programs should not be considered free-standing entities separate from the current ways healthcare is delivered.
"If addiction is a health problem, and there is no question that it is, there is no justification for not treating it like one," Saitz told the RSA. "Other health problems are treated in the healthcare system, by health care providers, yet addiction treatment is clearly not part of that system; however, not being a part of that system does a disservice to people with addictions and their clinicians. It keeps funding too low and maintains low status, stigma, discrimination, and facilitates more dangerous and poorer quality of care than it could or should be. Addiction specialty care should be no different than getting care for a heart condition or depression. Separate but equal is unacceptable in society, it should be unacceptable for the care of people with addictions."
His former wife, Dr. Angela Jackson, and their two daughters, Isabella and Tatiana, are planning a private memorial to be followed by a more public ceremony of remembrance later in the spring.
To honor the legacy of Dr. Saitz, BUSPH has established the Richard Saitz, MD Scholarship Fund. To support the fund:
1.       To give on-line, please visit:
Select Other and designate your gift to: Richard Saitz, MD Scholarship Fund
2. To pay by mail:
Make your check payable to Trustees of Boston University.
On the check's memo line or in an attached note, specify how you would like to designate your gift to: Richard Saitz, MD Scholarship Fund. If you do not include a designation, your gift will be used for the general teaching, research, and public service initiatives of Boston University.
Mail your gift to:
Boston University, Gift Processing
c/o JPMorgan Chase & Co.
PO Box 22605
New York, NY 10087-2605
For questions, please contact Jacoba van Heugten, Assistant Dean of Development & Alumni Relations at jjvh@bu.edu.