CDC Responds to Professors' Call for Permanent Assessment of Racial Discrimination in Pregnancy Survey
.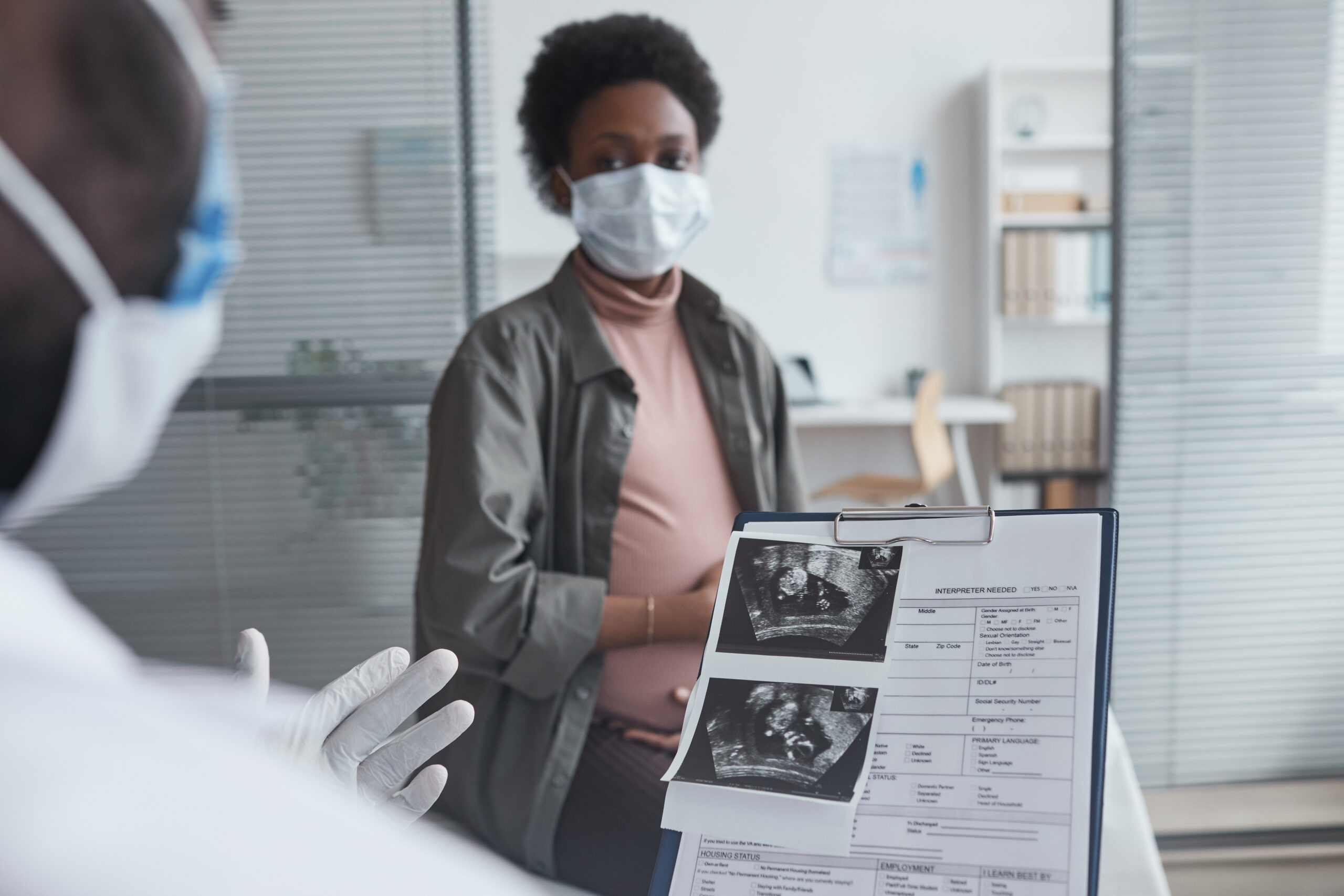 health inequities
CDC Responds to Professors' Call for Permanent Assessment of Racial Discrimination in Pregnancy Survey
In a response to a commentary co-written by Candice Belanoff, clinical associate professor of community health sciences, the agency shared its plans to better understand the impact of racism and discrimination on preterm birth.
Racial inequities in preterm birth (PTB) are well known, but there is limited data on why these inequities exist and continue to rise in the United States. Based on 2018 data, the rate of PTB among non-Latinx Black women was 14.1 percent, compared to 9.1 percent among non-Latinx White women. Growing evidence indicates that racism and discrimination are likely key factors in racial inequities in PTB, as racial discrimination has been documented to increase stress and contribute to a variety of adverse health outcomes.
However, there is currently no universal measurement of racial discrimination among pregnant people in the US. Last spring, a School of Public Health researcher co-wrote a commentary, published in the Maternal and Child Health Journal (MCH), that urged the Centers for Disease Control and Prevention to address this lack of knowledge on racial inequities in PTB and implement a national surveillance of racial discrimination during the perinatal period through its Pregnancy Risk Assessment Monitoring System (PRAMS), an annual, state-level questionnaire collects information on behaviors and experiences before, during, and after pregnancy.
"The time has come to name, measure and assess the impact of racial discrimination on maternal and child health, and the persistent racial/ethnic inequities," write lead author Joanna Almeida, an associate professor at Simmons School of Social Work (SSSW), and co-authors Candice Belanoff, clinical associate professor of community health sciences at SPH, and Kristin Erbetta, a professor of psychology at North Shore Community College (and a professor at SSSW at the time of the commentary). "The PRAMS survey provides a unique opportunity to assess interpersonal discrimination among a racially/ethnically diverse population-based sample across the US."
In a new Letter to the Editor published in MCH, the CDC responded to the commentary.
"We appreciate the commentary's call to action highlighting the importance of collecting representative, systematic data to fully examine effects of racial discrimination on health outcomes," CDC representatives wrote. They said the agency is currently exploring opportunities that "allow for the systematic assessment of the impact of racial discrimination on maternal and infant health among a large population-based sample," including a revised phase of the questionnaire, as well as a special supplement questionnaire on the social determinants of health (SDoH).
Revised every three to five years, PRAMS consists of "Core" questions that each state must include, as well as "Standard" questions that are optional. Currently, 22 states include a Standard question that assesses interpersonal racial discrimination on their PRAMS survey instrument, but 29 states do not measure racial discrimination at all. Citing numerous studies that show how interpersonal and structural racism can cause chronic worry and distress among Black pregnant people and lead to adverse health outcomes such as PTB, the authors specifically point to the need for a mandatory question in PRAMS that asks about experiences with racism and discrimination.
"While the racism data are collected in various forms by some participating PRAMS states, it's not universal the way other exposures such as smoking, prenatal care or health insurance are," Belanoff said recently. "This is a problem for two reasons: First, the lack of data signifies that the importance of racism as a determinant of health is still not as widely recognized by the MCH research community as something like smoking; and second, we need a universal, standardized racism measure in PRAMS in order to make valid comparisons across states and over time."
In its letter, the CDC acknowledged that PRAMS was launched to address disparities and slow declines in infant mortality rates and that the new phase of the questionnaire would incorporate questions to acquire data on discrimination. "In the early stages of development of the Phase 9 questionnaire, health equity, social determinants of health, and interpersonal racial discrimination emerged as critically important topics to be considered for the new questionnaire," the CDC wrote. "As the process continues, CDC PRAMS will determine which questions on racial discrimination will appear on the Core (asked by all PRAMS sites) and Standard (available for selection by sites) sections of the Phase 9 questionnaire."
The agency also wrote that the special supplement questionnaire on SDoH for PRAMS will include questions to assess interpersonal racial discrimination and social determinants of health and is expected to be available to include in PRAMS and other maternal and infant health surveillance systems this year.
"We are heartened to hear that the CDC acknowledges the need to measure social needs and exposure to SDoH that have been shown to adversely impact maternal and infant health," said Almeida. "We believe that exposure to racism and discrimination is an 'actionable' item that warrants systematic measure as a first step in addressing and combatting it."
Belanoff and Almeida, along with SPH doctoral student Mayowa Oluwatosin Alade, also recently published a study in MCH on PTB among Black people in Massachusetts, and the findings further underscored the need for more data on racism and discrimination. The study found that the prevalence of preterm birth among Black birthing parents varied significantly by nativity, by region, and by country of origin, and that individual-level sociodemographic, medical, and behavioral factors did not explain these gaps, suggesting that other factors such as racial discrimination played a role in these differences.
"Having a racism measure on the PRAMS data would allow us to dig into the reasons behind the variation in preterm birth we observed among Black birthing parents in MA," says Belanoff, who was lead author of the study. "Adjusting for the usual suspected confounders—such as maternal morbidities and indicators of socioeconomic position—didn't make a ton of difference in the end. It would be amazing to know more about the individual experiences of people who are racialized in America."