Alum Leads Human Services Company Named among Top 100 Women-Led Businesses in Mass
.
alumni honors
Alum Leads Human Services Company Named among Top 100 Women-Led Businesses in Mass.
Rita Gardner, president and CEO of Melmark, Inc., landed on The Commonwealth Institute's annual list of female power players for the fourth consecutive year.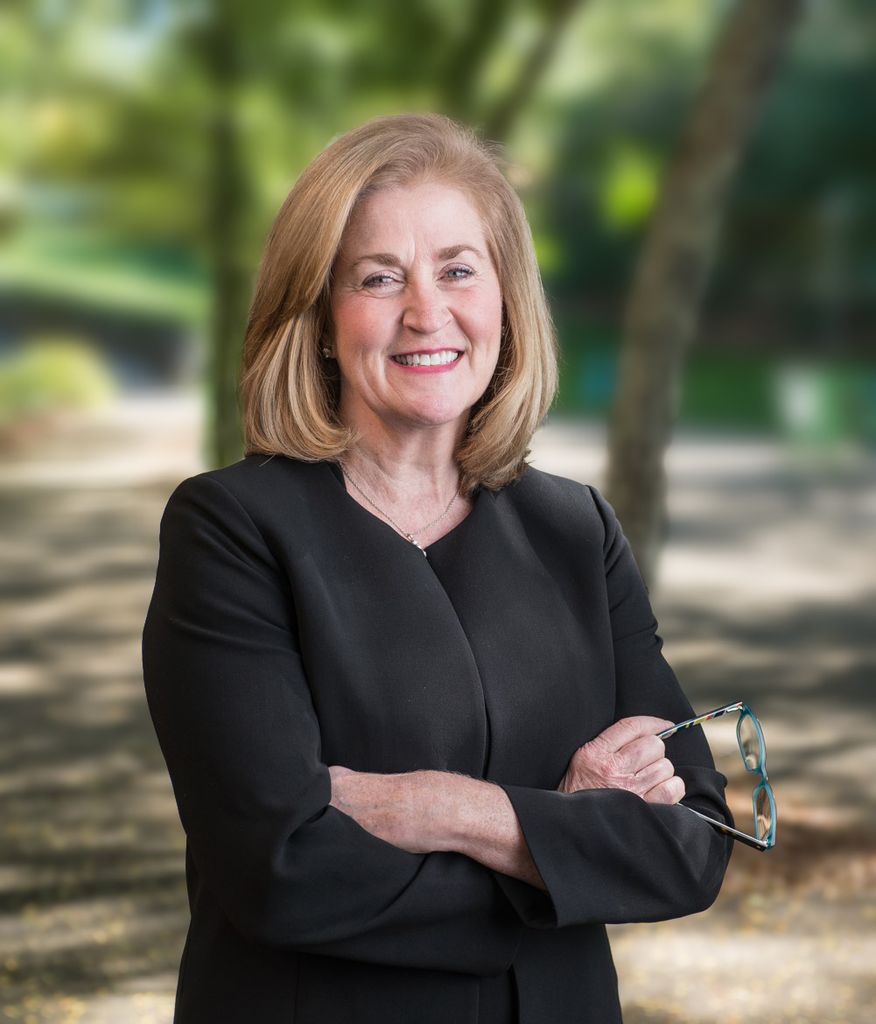 School of Public Health alum Rita Gardner (SPH'98) has worked with the disability community for as long as she can remember.
From childhood memories playing with a neighbor who was blind and would likely be diagnosed with autism today, to caring for children with disabilities at church, to a series of jobs she held in college, "there has never been a time since middle school where it was not a part of my life," she says.
A certified behavioral analyst, Gardner has designed and implemented more than 100 community-based programs for children and adults in her 40-year career. After completing the MPH program in 1998, she co-founded Melmark New England, the regional division of Melmark, Inc., a multi-state human services organization that provides special education, residential, vocational, and therapeutic services for children and adults with autism, developmental and intellectual disabilities, acquired brain injuries, and other medical complexities. Gardner currently serves as president and CEO of Melmark, Inc., which also includes divisions in Pennsylvania and the Carolinas.
For the fourth consecutive year, Gardner and Melmark were recently named among the Top 100 Women-Led Businesses in Massachusetts. Melmark placed 33rd on the list, which is compiled each year by The Commonwealth Institute and The Boston Globe to recognize the women power players that are driving the economy in The Bay State.
"I co-founded Melmark New England because I felt human service organizations were not recognizing the mission side of the business development," says Gardner, who studied behavioral science and health services administration at SPH. "In the field of work we are in, we are reminded that every individual is someone's family member and we must treat them how we want our own family members to be treated. My colleagues and I wanted to develop programs for individuals who had the most severe acuity and complexity, but could improve in their condition and have quality lives."

The mission-focused nonprofit offers 15 program models for children and adults from birth to elder age, including schools, residential treatment facilities, clinical and consultation services, professional development, contribute significant peer-reviewed research and books to the ID/A community.
"The work I do is rewarding at every level, from improving the lives of the individuals of the first program, where they successfully thrived, to helping families and mentoring new staff," Gardner says. "Every day is different, and it is inspiring to be able to impact children, adults and their families to have better lives."
Gardner is also a fierce legislative advocate for children and adults with autism, working to advance public policy around issues that affect the disability community. She is the immediate Past President of the Massachusetts Approved Private School Association (MAAPS), a founding board member and current vice chair of the National Council of Autism Providers, and serves on advisory committees for the Massachusetts Advocates for Children and Advocates for Autism of Massachusetts. She was appointed to the Autism Commission by former Massachusetts Governor Deval Patrick and current Governor Charlie Baker.
Gardner's career has not been without personal and professional challenges, she says, including balancing family needs, losses and raising three young sons while leading Melmark, a $100M organization and MAAPS, which represents 7,000 students and 10,000 staff, all of whom continued to provide front-line services throughout the pandemic. She has encountered resistance along the way for her tenacious approach to her work and advocacy.
"There is no question my level of passion and directness is not always well received as a female leader," says Gardner, adding that she will work on a project for a decade until it is accomplished. "I have often had to work with others who believe our individuals 'deserve less'—I simply will never accept that, and I believe society should address the needs of the most vulnerable. Not taking 'NO' for an answer has, at times, frustrated people on the other end, but I just always believe we need to get there for our community."