Sharpen Your Advocacy Skills in New Activist Lab Clinics
.
activist lab
Sharpen Your Advocacy Skills in New Activist Lab Clinics
Held monthly this semester, these hands-on trainings will help students dive deeper into their public health practice and build their activism toolkit.
The Activist Lab at the School of Public Health is launching a new Activist Clinic series to help students dive deeper into their public health practice and build their activism toolkit outside of the classroom.
Held monthly this semester, these hands-on, one-hour training sessions are designed to assist students in gaining tangible skills around developing issues from the ground up, exploring advocacy strategies, and communicating effectively with community members, agency officials, opposing parties, and more.
"These clinics are really thumbnail introductions to the broader advocacy landscape," says David Jernigan, assistant dean for practice and professor of health law, policy & management. "We advertise the School with the phrase, 'What if you really could change the world for a living?' Our clinics help to ensure our students have access to the skills and tools that enable them to do just that."
Last fall, the Activist Lab hosted two pilot clinics that aimed to provide background and context for what it means to be an activist and create meaningful change. The first session focused on turning outrage into action, and students learned how to identify a problem and frame it as an actionable public health issue. The second session provided students with a broad overview of the advocacy landscape, covering the central pillars of public health advocacy: organizing, communication, and lobbying.
Through surveys after each session, the Activist Lab received very positive feedback, and the team hopes to continue to build on this momentum and excitement throughout the spring semester, while diving deeper into more nuanced topic areas around advocacy and activism. Topics they plan to cover this spring include developing an advocacy strategy, public health storytelling, preparing a policymaker pitch, and tweeting for social change.
"We are being deliberately open and curious about what topic areas these clinics cover, and our students are helping to guide the way," says Emily Barbo, assistant director of the Activist Lab. "We want to show that just because a student's interest may not show up directly in the classroom curriculum doesn't mean it isn't important, and we hope these clinics give them the skills they need to move this interest forward."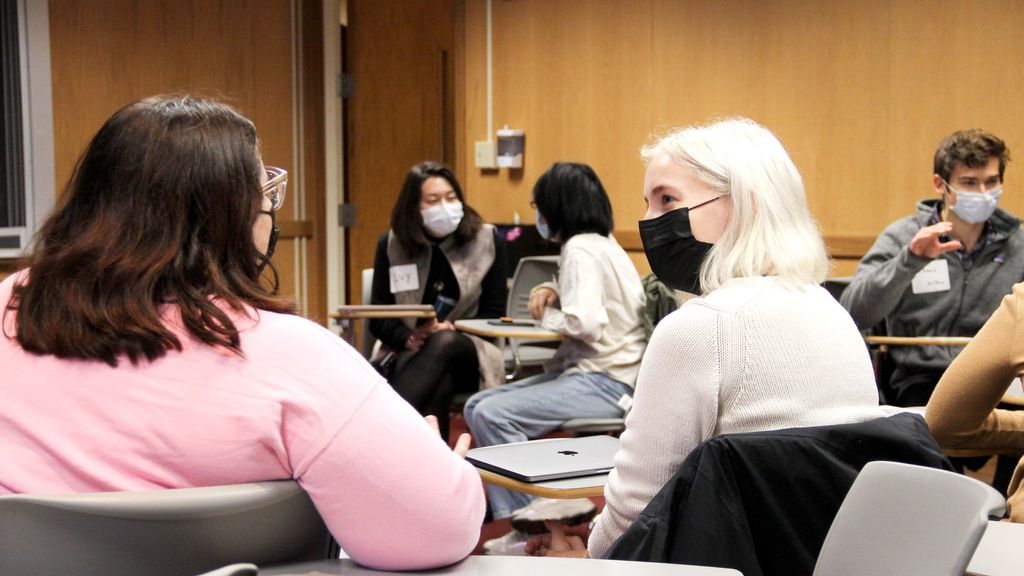 Through a partnership with Population Health Exchange, the Activist Lab team also plans to expand the reach and accessibility of the clinics by offering online components for each session, culminating in a robust online training library. Recognizing the different needs for teaching on an online platform rather than in person, the online trainings will incorporate more self-paced exercises and skill building practices that students and other community members can revisit over time, as needed.
Currently at SPH, there are few advocacy-centered courses, and the Activist Lab team hopes that by providing these clinics for students they can start to reframe the conversation around advocacy and activism as a core competency at SPH, eventually hoping to bring concepts from the clinics into other aspects of the work of the school.
"This is really just the beginning," says Craig Andrade, associate dean for practice and director of the Activist Lab. "These clinics are about bringing activists in our community together and helping them find a home in the Activist Lab. We are raising our profile and living up to our name as a lab, as a place where people get to come and try out ideas that will lead to positive social change. No one should leave SPH without knowing how to do this core work."
The first Activist Clinic of the spring semester will be held on Monday, February 7 from 5-5:50pm. Learn more and register here.