Students Lead Virtual Conference to Connect Public Health Students Across New England
.
student news
Students Lead Virtual Conference to Connect Public Health Students Across New England
MPH students Samantha Burkhart and Daisy Ramirez are leading the Public Health Student Forum, a virtual event in partnership with the Harvard T.H. Chan School of Public Health, the Brown University School of Public Health, and Northeastern University that aims to connect public health students from across New England.
Public health is a collaborative field, bringing together diverse, cross-disciplinary groups to create the best health for all. But in public health academia, it is rare that students at different institutions have the opportunity to connect, collaborate, and learn from one another.
To change this, students from the School of Public Health have partnered with students from the Harvard T.H. Chan School of Public Health, the Brown University School of Public Health, and Northeastern University to create the Public Health Student Forum.
Made for students and by students, the forum aims to bring together undergraduate and graduate-level students from around New England, who are either studying public health or who simply have an interest in the field, to discuss current and future concerns, and share ideas, resources, and projects.
"We often get siloed within our own schools and public health tracks," says MPH student Samantha Burkhart, community engagement director of the SPH Student Senate. "The Public Health Student Forum is designed to bridge these gaps so when we all eventually go out into the workforce we have connections, resources, and ideas from the whole view of public health."
Burkhart and MPH student Daisy Ramirez, president of the SPH Student Senate, are spearheading the event as members of the forum's strategy and management team. In this role, they oversee student volunteers, as well as the communication and experience teams.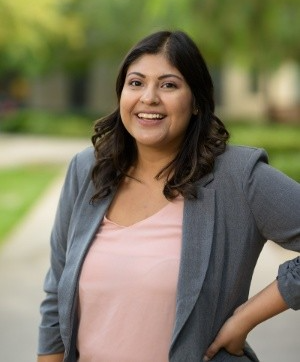 "As a first-generation student, I did not have a lot of guidance in my educational journey," says Ramirez. "Conferences like this are a great way to give students the opportunity to connect with other people that look like them and who are involved in the work that they are interested in to learn more about how they got to this point in their education or career."
Originally planned to take place in Spring 2020, the forum was postponed to Spring 2021 due to the COVID-19 pandemic. "This has been a long-anticipated event that will be really valuable for students," says Kimberley Hutter (SPH'20), an alumni advisor for the event. "And perhaps even more so after a year that has highlighted the intersectional nature of public health innovation." As a student at SPH, Hutter helped spearhead the event along with Andrew Chiao (Pardee'20, SPH'20), who now also serves as an alumni advisor.
As the pandemic took shape, Burkhart and Ramirez were involved with planning and restructuring the event to fit a virtual format, which Hutter says is a great example of how adaptive SPH students are in the face of challenges.
Students who attend the event will not only be able to network and build connections with other future public health professionals, but will also be able to explore their individual public health interests through five discipline-specific tracks. Track topics include infectious disease, global health, healthcare management, health policy and law, and mental health. All tracks are led by students from across SPH, Harvard, Brown, and Northeastern. Within SPH, specifically, the Health Policy and Law Student Organization is leading the health policy and law track, and the Healthcare Management Student Association is leading the healthcare management track. Several Student Senate members are helping to lead the other tracks, as well.
During the event, select students from within each track will present their research, projects, and practice-based work as it relates to the track topic. Though some tracks are also planning to bring in outside speakers to present, Burkhart says that the main focus is to hear from the students who are doing this public health work both inside and outside of the classroom.
The event is also set to open with a plenary session from Gerry Thomas, interim deputy director of the Boston Public Health Commission, and to close with a plenary session from Eric Rubin, editor in chief of the New England Journal of Medicine and Irene Heinz Given Professor of immunology and infectious diseases at the Harvard T.H. Chan School of Public Health.
Both Burkhart and Ramirez say that planning and putting together this event has been a collaborative process that they hope shines through at the virtual event.
"We're all interconnected," says Ramirez. "And in the midst of this pandemic, at a time when connection has been so difficult, we hope that this event can be a space that brings us all together in the name of public health."
The virtual Public Health Student Forum will take place on Friday, April 30 and Saturday, May 1. Learn more and register for the event here.