Ida Adjivon (SPH'19) Named First Winner of New Karen Smith Award
.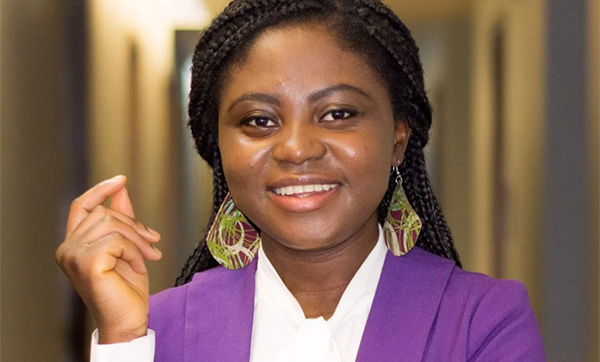 Ida Adjivon (SPH'19) is the first recipient of the inaugural Karen Smith Award, bestowed by the Department of Community Health Sciences for outstanding performance by a CHS staff member.
In a nomination letter from CHS faculty, Adjivon is praised for "demonstrating amazing fortitude and flexibility" during a tumultuous year, always approaching her work with "dedication, humility, and humanity."
The award celebrates the memory of Karen Smith, who served SPH as the executive director of administration in the Department of Community Health Sciences until her untimely death in a hiking accident in February 2020.
Smith joined SPH and the then-newly-formed CHS department in 2011, and distinguished herself in innumerable ways over the past decade, marked deservedly by her receipt of the school-wide Dzidra J. Knecht Award for Distinguished Staff Service in 2017.
Fittingly, Smith was instrumental in hiring Adjivon for an open position as an academic program administrator (APA) in the summer of 2019, says Trish Elliott, a clinical associate professor of community health sciences who also serves as the department's director of education.
Adjivon exhibited a willingness to go above and beyond her defined role during her first few months in the department, when she began working as a teaching assistant for a required health communication course. "She was more than a TA, as she was supporting a new external instructor," Elliott says. "Early on it became apparent that the instructor was a poor fit and students were unhappy. Ida worked to support and advocate for students and problem-solve in our department as the instructor left the course mid-way. She helped Professor [Jacey] Greece get the students back on track and remediate course objectives in very short time."
When another APA in the department left her position to take on a new opportunity at a different school, Adjivon shouldered the administrative duties for four active certificates, Elliot says.
Another faculty member wrote, "Ida has been instrumental in supporting our students in our certificate with her tireless and thorough efforts, from articulating the certificate course roadmap to addressing numerous individual needs over the course of their MPH training at BUSPH. Her commitment to our students was particularly worth noting during an unprecedented time due to COVID-19 and the resulted complex LfA modality. I am especially grateful for her genuine and generous services to our community."