Climate Change Response 'Must Acknowledge the Historic Concerns Facing Low-Income Communities of Color'
.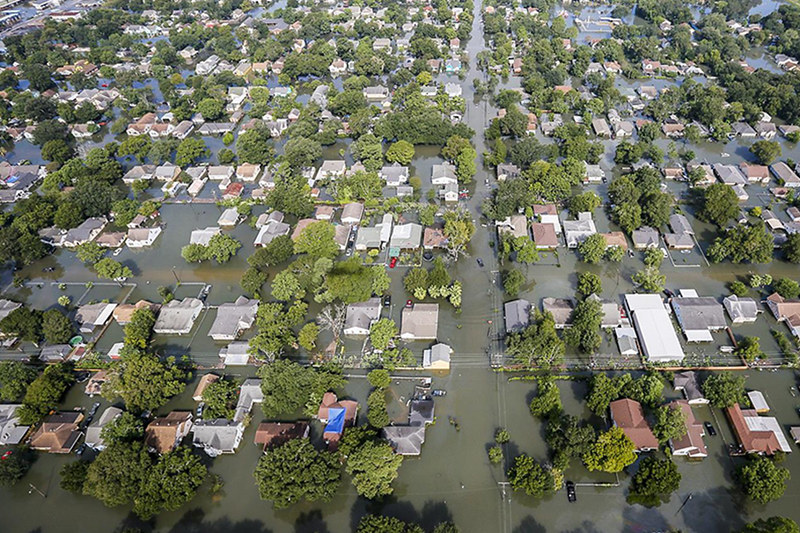 climate change
Climate Change Response 'Must Acknowledge the Historic Concerns Facing Low-Income Communities of Color'
Amruta Nori-Sarma and Patrick Kinney in the Department of Environmental Health discuss the challenges and opportunities for effective planning and action to mitigate the widespread impacts of climate change.
Despite climate experts' repeated warnings that extreme rainfall events will likely become more frequent and intense due to human-caused climate change, several US cities in the Northeast were caught off guard by the catastrophic rain that Hurricanes Henri and Ida dumped on the region in August.
Both storms broke rainfall and flooding records in parts of New Jersey, Philadelphia, New York City, and Boston. Ida, in particular, pummeled New York City with more than seven inches of rain and caused NYC to issue its first-ever "flash flood emergency," reserved for dangerous floods that rise beyond typical flood levels. Floods shut down subway stations, disproportionately affecting communities of color, and the storm turned fatal when people became trapped in their basements.
The hurricane exposed NYC's aging infrastructure and underscored how many cities remain unprepared to withstand worsening weather events and other impacts of climate change, from wildfires and earthquakes, to air pollution and snowstorms. A recent report by the Intergovernmental Panel on Climate Change (IPCC) predicted that the Earth is warming rapidly and, in ten years, will likely exceed the level of warming that world leaders hoped to prevent.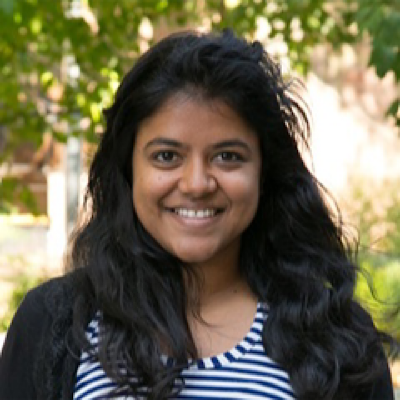 Extreme weather events also pose a grave threat to mental health, says Amruta Nori-Sarma, assistant professor of environmental health.
"In the long-term, mental health and physical health in the wake of hurricanes are inextricably linked," says Nori-Sarma, who studies the relationship between environmental exposures associated with climate change and health outcomes in vulnerable communities. "High rates of mortality may extend to months after major storms, causing mental disorders, including traumatic bereavement and prolonged grief among survivors."
Nori-Sarma and Patrick Kinney, Beverly A. Brown Professor for the Improvement of Urban Health in the Department of Environmental Health, are two faculty members researching the effects of, and solutions to, climate change in SPH's Program on Climate and Health, which launched last year under the leadership of Gregory Wellenius.
The professors spoke further about the state of climate preparedness and adaptation in the US, the strain of weather-related events on the healthcare system, the term "climate anxiety," and BU's recent decision to divest from the fossil fuel industry.
Q
&

A
with Amrita Nori-Sarma and Patrick Kinney
After the widespread—and, by many, unexpected—damage caused by record rainfall and flooding following Hurricanes Henri and Ida in the Northeast, what could these cities have done to prepare more efficiently?
Patrick Kinney: Impacts of extreme weather events, especially those involving coastal storms, are very hard to predict with the level of temporospatial detail needed to avoid disastrous outcomes in specific locations. Coastal flooding from storm surge is highly dependent on where and when the storm makes landfall with the greatest intensity, and where that comes in relation to normal tidal variations, which can vary a lot along an urban coastline. Also, rain intensity can vary tremendously over short distances and times, leading to striking differences in impacts from place to place. While prediction models for these processes are continually improving, they still lack sufficient detail. Even if adequate predictions are available, communicating them to those in harm's way isn't easy in the midst of an evolving disaster.
How are these hurricanes and other weather-related events impact mental health, particularly during COVID, and what type of strain might these worsening storms put on the healthcare system?
Amruta Nori-Sarma: There are many ways that hurricanes can cause damage to mental health, including both direct and indirect impacts. For example, hurricanes can cause outages in power systems as well as communication networks, making it more difficult to get access to care. This is especially an issue for people with existing chronic health conditions, including psychiatric patients who may rely on uninterrupted care and access to medication. Relatedly, patients taking medication for some psychiatric conditions may have issues with thermoregulation, which is especially a problem during power outages when there may not be access to air conditioning facilities during times of high heat (illustrating the complex ways in which different types of climate issues may compound to impact health). People experiencing hurricanes are also at higher risk for new-onset major depression, generalized anxiety disorder, and post-traumatic stress disorder (PTSD), and people with substance-use disorders may increase consumption or relapse if they are in recovery during hurricanes due to stress.
Yet another less-discussed way that hurricanes can impact mental health is a relatively new term, loosely referred to as "climate anxiety"—the generalized anxiety that people may currently experience in anticipation of more extreme events due to climate change, before any extreme event has occurred. During COVID, one major concern was how to manage care of people evacuating storm-ridden areas, and whether evacuation to large FEMA centers (the usual strategy for storms) would lead to COVID outbreaks.
As climate change leads to more frequent/severe events, we can expect that there will be acute and long-lasting stresses on mental healthcare systems, as well as increased stress on systems in anticipation of storms and climate change. Anticipating interruptions to care, providing comprehensive plans during extreme weather events, and increasing access to mental health providers/coverage of mental health services are all ways that the system can help people to cope during hurricanes and more generally with climate change-related stress and anxiety.
FEMA recently announced policy changes aimed at improving individual access to disaster relief for underserved populations. Are there other changes that can be implemented to ensure equitable post-disaster support is provided to vulnerable communities?
Nori-Sarma: In the wake of natural disasters, those responsible for planning disaster relief must acknowledge the historic concerns facing low-income communities of color that lead to inequitable outcomes in disaster recovery, including funding from FEMA. First, the risks of disasters is itself an environmental justice issue. Communities of color are less likely to be able to access strong environmental planning, placing them at higher risk of damages in the wake of hurricanes and other extreme events. Before considering post-disaster recovery, efforts should be made to reduce these inequities by providing frontline communities with resources to better adapt to climate change and mitigate the impacts of climate change.
Second, local stigma surrounding communities can greatly influence the efficacy of post-disaster reconstruction and recovery by predetermining who is or is not "deserving" of assistance. Engaging local histories of racism and prejudice is key to addressing these inequalities and ensuring post-disaster support for vulnerable communities. This means engaging not only with FEMA, but also with local and regional environmental planners to improve best practices for post-disaster relief distribution.
What are your thoughts on BU's recent announcement that the university will divest from fossil fuels?
Nori-Sarma: This is great news! The recent IPCC 6th assessment report from Working Group I, which focused on the physical science basis behind our understanding of climate change, illustrates the urgency of the climate crisis. The impacts of climate change are no longer a future hypothetical—communities around the world are feeling the effects of climate change today. By divesting from fossil fuels, BU has joined the vocal group that is dedicated to delegitimizing the fossil fuel industry, especially when the impacts of the damages from the fossil fuel industry disproportionately impact those vulnerable communities which have benefited the least from fossil fuel extraction and use. By divesting, and focusing resources to elucidate all of the links between climate change, extreme events, and health, BU is comprehensively illustrating our dedication to protecting the planet in the face of this imminent threat.
Kinney: I echo Amruta's enthusiastic support for BU's divestment from fossil fuels. This builds on BU's leadership in sustainability planning over the past five years.
While surveys show that more than two-thirds of people believe in climate change and are taking it seriously, only one-third believe in phasing out fossil fuels, and less than half support phasing out new gas-powered vehicles. What can we do to turn climate change awareness into action on an individual level?
Kinney: If one is concerned about climate change, it should follow directly that we need to stop burning fossil fuels. It's important for people to know that by transitioning to clean, renewable energy we not only will contribute to solving climate change, but also live longer and healthier lives because our air will be cleaner and our communities more livable. Air pollution from cars, trucks and buses is unavoidable, and contributes to heart disease, lung cancer, and asthma. By speeding the transition away from fossil fuels, we'll all be healthier sooner. Nobody loves change, but this one is essential for the health of us and the planet.