Alum Receives David A. Kinzer Scholarship for Healthcare Leadership
.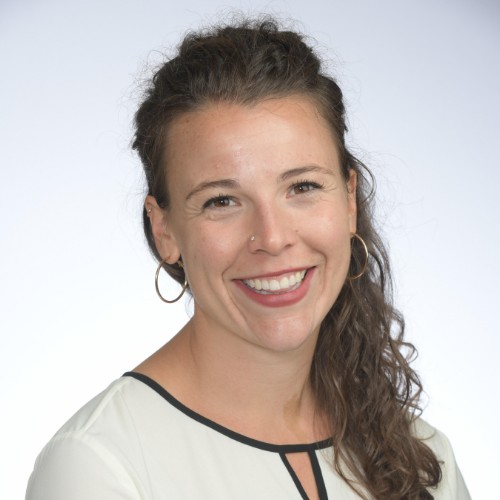 alumni news
Alum Receives David A. Kinzer Scholarship for Healthcare Leadership
Julia Oak, who received the scholarship from the Massachusetts chapter of the American College of Healthcare Executives for her healthcare leadership, completed the MBA/MPH program with interests in health administration service delivery and policy.
School of Public Health alum Julia Oak (SPH'21) has received the David A. Kinzer Scholarship from the Massachusetts chapter of the American College of Healthcare Executives (ACHE).
The $1,500 scholarship symbolizes the legacy and leadership of David A. Kinzer, who served as president of the Massachusetts Hospital Association from 1973 to 1985. It is presented each year to students who demonstrate leadership skills and active participation in health administration activities, and who are enrolled in their final year of study at a school that is a member of the ACHE's Higher Education Network.
"I'm honored to receive this scholarship. It's really recognition of all of the hard work I put into my education," says Oak, who completed the MBA/MPH dual-degree program at SPH. "Straddling the business school and SPH was really challenging at times, but I learned a lot and it feels great to have that recognized."
While at SPH, Oak pursued a functional certificate in health policy and management with a focus on mental health and substance use. Her public health interests center around behavioral healthcare service delivery, policy, and access to care.
In February 2021, Oak represented SPH at the 15th Annual University of Alabama-Birmingham Health Administration Case Competition, which provides graduate students with an opportunity to put what they have learned in the classroom into practice. Competitors are given a case with a real problem that a business or company is facing and are asked to present a solution to a national panel of judges through a series of deliverables touching on various aspects of healthcare administration, from data analysis to organizational management. In 2020, Oak participated in the case competition as a student observer.
Since graduating from SPH, Oak has started working as a consultant for Deloitte as part of their Government & Public Services practice, where she assists nonprofit and government agencies in their federal healthcare offering. In her role, she focuses her work with federal healthcare agencies on issues related to health equity, service delivery, and policy.
"Julia was an outstanding student in a highly demanding dual MBA/MPH program," says Chris Louis, clinical associate professor of health law, policy & management, who nominated Oak for the David Kinzer Scholarship. "She excelled in each of her classes and has since launched a career in healthcare leadership. We are very proud of Julia and her work and know that she will represent Boston University and the ACHE well in the future."
The ACHE is an international professional society of over 48,000 healthcare executives whose mission is to advance its leaders and the field of healthcare leadership excellence. Its network of 77 chapters provides access to networking, education, and career development at the local level.