The Social Consequences of Nonconsensual Pornography
.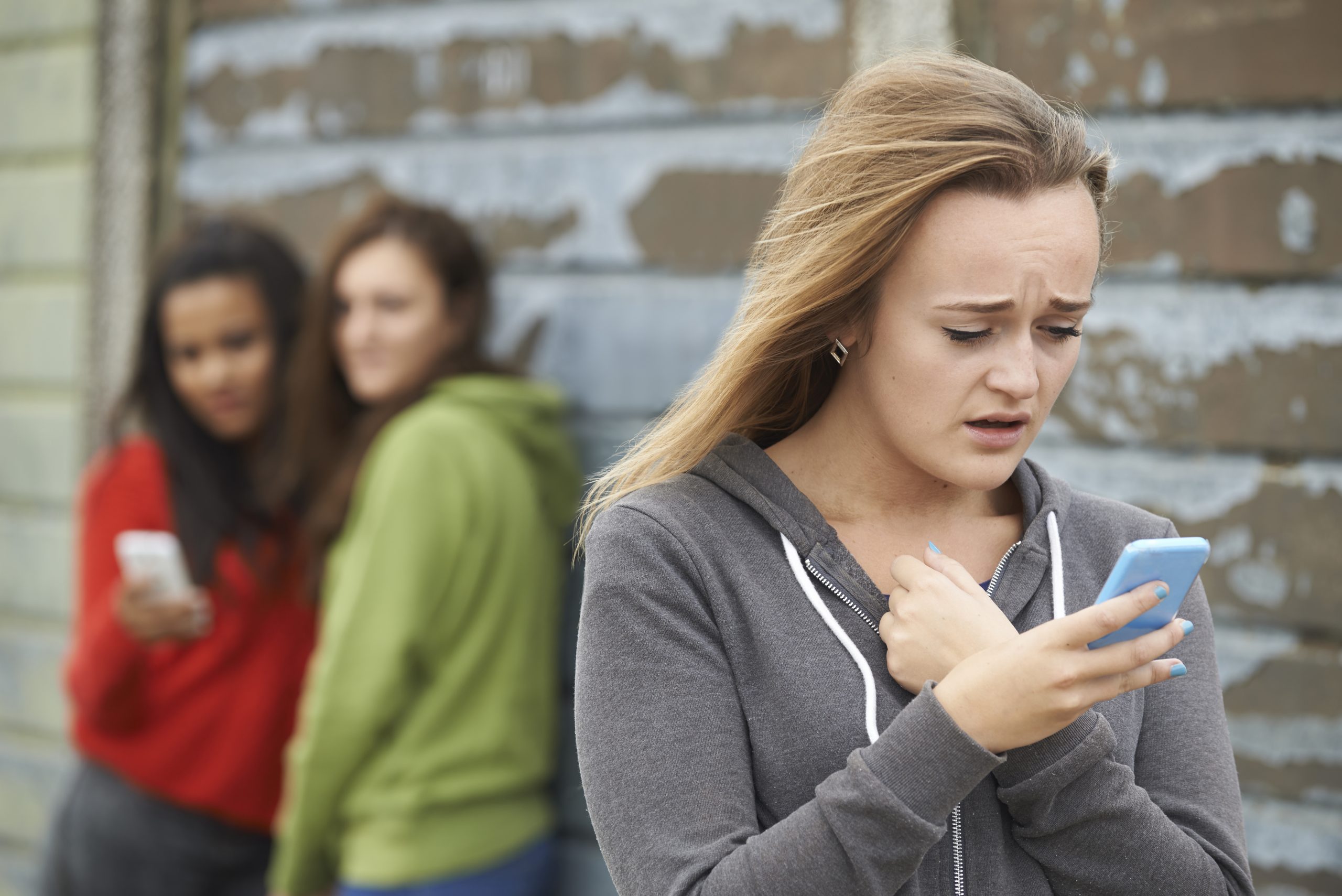 pornography
The Social Consequences of Nonconsensual Pornography
Sexually explicit images of someone shared without their consent can lead to social anxiety and isolation, and harm their relationships with partners, friends, and family.
An estimated one in eight people 18 years or older in the United States has experienced sexually explicit image-based abuse, also known as non-consensual pornography. While most research on this subject has focused on the legal and mental health impacts of these actions, a new School of Public Health study examines the devastating social impacts on victims of this growing form of online abuse.
Julia Campbell (SPH'19), an SPH alum and research coordinator in the Department of Community Health Sciences, is the lead and corresponding author of a first-of-its-kind study that explores how the distribution of sexually explicit images without a person's consent can produce or worsen feelings of social anxiety and social isolation among the survivors, as well as damage their social relationships.
Published in the Journal of Interpersonal Violence, the study assessed the experiences of 17 survivors of sexually explicit, image-based abuse, including the health consequences they experienced, how they responded to the incident, and the outcomes they wished to see after their experience.
"When we started this study, we sought to understand the entire experience of someone who encounters this type of image-based abuse, but it became pretty clear by the end of the interviews that a lot of survivors experienced social anxiety and social isolation," says Campbell, who is also a research coordinator at Boston Medical Center. She completed the study with co-authors Sydney McCartin Poage, alum and community health educator at Cambridge Health Alliance, Sophie Godley, clinical assistant professor of community health sciences, and Emily Rothman, professor of community health sciences.
The participants, ages 22 to 53, were interviewed from May to December of 2019—prior to the start of the COVID-19 pandemic and resulting physical distancing restrictions that have increased the prevalence and opportunity for various forms of online abuse.
The five main consequences the participants shared include fears of going out in public, engaging in relationships, applying to jobs, and seeking help, as well as an increase in depression and anxiety. Almost half described the abuser as a former dating partner, while 18 percent described the abuser as a current dating partner, and 24 percent described the abuser as a friend or acquaintance.
Non-consensual pornography is a relatively new phenomenon, and one that is increasing in today's digital age.
"There really wasn't a movement or language to describe these situations even 15 or 20 years ago," Campbell says. "But these experiences can really devastate people's lives. People liken it to the experience of being publicly raped."
Victim-blaming is also common and psychologically harmful, she says. "Some people will say, 'well, you shouldn't have sent the picture in the first place,' and that can just crush people, and make them not want to leave their homes at all. People don't understand the shame and embarrassment it can bring upon victims."
Almost all of the study participants described problems with romantic and platonic relationships after explicit photos of them were shared, and others reported a fear of appearing in public at all, worrying that "everyone" had viewed their sexually explicit photos.
The study also revealed that image-based abuse can cause severe financial consequences; many survivors reported losing their job, or difficulty applying for new jobs, after employers were able to search their names online and view the compromising images.
Campbell recalls one female participant who became homeless after her abusive partner repeatedly spread explicit photos of her on the Internet without her consent.
"This woman ran an online business, which was her livelihood, and she lost her job after people saw the photos that would pop up in Google searches of the business," says Campbell. "She was unsafe and had to move across the country, and she couldn't find a new job." She notes that this particular experience is an extreme example of image-based abuse, but "the takeaway point is that this can really ruin people's lives. It's a really big deal and it needs to be taken seriously."
Campbell says the study findings show more research is needed to understand the impacts of image-based abuse on specific populations, including people of color, the LGBTQ community, and high school and college-aged students. Educating adolescents and young adults on the consequences of sharing non-consensual explicit photos is critical, as their age groups engage frequently in online dating and experience high rates of cyber bullying and online dating abuse. In the tightknit social networks that define the typical college experience, explicit photos can spread rapidly and create instant distress and humiliation for the victim.
"But we're also not saying that people should never share these types of photos with someone they trust," says Campbell. "Sharing these images can be part of a healthy relationship that is built around trust. But when the line is crossed between consensual and non-consensual photos, it becomes a problem, just like it would with any other sexual encounter."