Professor Co-Leads Call for Health Care Equity during COVID-19
.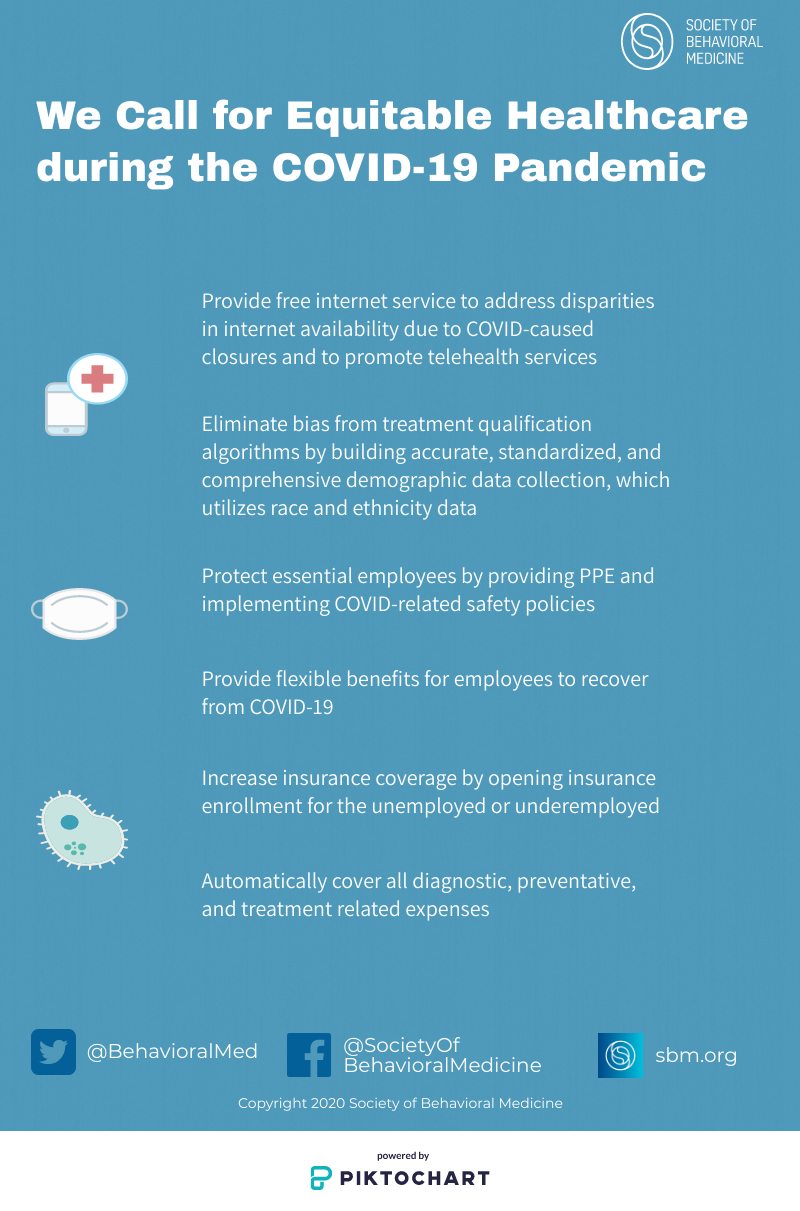 Monica Wang, assistant professor of community health sciences, is one of the lead authors of a policy brief from the Society of Behavioral Medicine (SBM), calling for equity in health care, data collection, and employee protections in the COVID-19 pandemic.
Read the full policy brief here.
Wang serves on the board of directors of SBM and chairs its Civic and Public Engagement Committee. She led the writing of the statement with Pamela Behrman of the College of Mt. St. Vincent, and Marian Fitzgibbon of the University of Illinois.
"The unfolding COVID-19 pandemic has exacerbated existing health inequities in the US," the statement reads. As the pandemic disproportionately sickens and kills members of racial/ethnic minorities, lower-income individuals, and essential workers (three heavily-overlapping groups), the authors write, "SBM advocates for prioritization of the needs of these vulnerable and marginalized populations through research and policy development to promote virus suppression and mitigation of current inequities."
Such policies would include free internet service; better demographic data collection to eliminate bias from treatment qualification algorithms; personal protective equipment and other COVID-related safety measures for essential workers; flexible benefits to help workers recover from COVID-19; open insurance enrollment for unemployed and underemployed people; and automatic coverage of all diagnostic, preventative, and treatment-related expenses.
The statement also calls for COVID-19 research and communication that prioritizes equity, including better representation and ethical inclusion of racial/ethnic minorities in clinical trials; including race/ethnicity information in COVID-19 data collection and reporting; improving communication and information availability for lower-income and racial/ethnic minority communities; and research on how COVID-19 stigma intersects with race/ethnicity, immigration, housing, income, health status, and other areas of discrimination.
"A pandemic has no borders and should not disproportionately penalize vulnerable
segments of the population," the authors write. "Addressing COVID-19 requires us to act swiftly, bridging geographic, social, and economic divisions, while increasing focus on those at greatest risk."