'We Check Our Party Registration at the Door'
.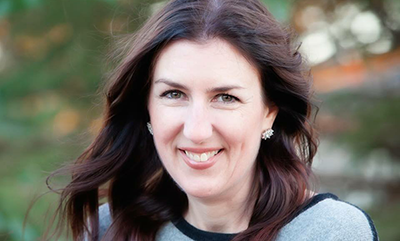 Bipartisan support for public health policy is essential to preserving and improving population health in the United States, but today's polarized nation often struggles to find political and ideological common ground on many of the issues that affect the health of the public.
On Tuesday, June 11, the School of Public Health will hold the Diversity & Inclusion Seminar "Red in a Sea of Blue: A Public Health Perspective" to explore how to bridge this gap in values and beliefs, and create a pathway for bipartisan policies that advance the health of all people.
The seminar will include a panel discussion with Bob Flaherty, former CEO of a gene testing company and a member of the SPH Dean's Advisory Board, and Hannah Kane, Massachusetts State Representative for the 11th Worcester District and a 1993 alum of the School of Management (now Questrom). It will be moderated by Nicole Huberfeld, professor of health law, policy & management.
As a Republican representative in a State House with a Democratic majority, Kane emphasizes that constituents should keep an open mind when it comes to choosing which political candidates to support.
"I don't think that anyone should ever just rely on a party designation as a way to sum up a candidate's worth," says Kane, who began her third term in the House in January. "I think there's a lot of value in spending time to make sure that people understand that you are a thoughtful legislator who's done the homework."
Ahead of the seminar, Kane spoke about the political environment in Massachusetts, and her work in the private and public sectors.
Before becoming a state representative, you worked in business management and consulting, and for the state's economic development agency in Governor Bill Weld and Lieutenant Governor Paul Cellucci's administration. Did your collaborative work in business help shape the way you engage with colleagues in the legislature?
Yes, I rely quite often on my management education that I got at the BU School of Management. When you're in the business world, you approach things with a collaborative effort to determine the best solution for a problem, and the best way to take advantage of an opportunity.
I approach policymaking in the same manner. A lot of it is doing the research, making sure you know what you're talking about, and knowing what's going on in the environment around you. It's not only collaborating across both parties at the State House, it's also looking at what else is being done around the country. Quite often, I find myself going back to the skills that I learned in the School of Management about how to collaborate and work with people, and how to get the best out of people. Those are the same skills that I bring to my work as a legislator.
Political compromise is necessary, but becoming increasingly difficult to achieve in today's national arena. Do you think we'll return to a time where Democrats and Republicans can learn to compromise on legislation that is in the best interests of the public?
Yes, and I think the environment in Massachusetts is very different than the environment at the federal level. In Massachusetts, you see very little partisan bickering among legislators, but a lot of collaboration and a willingness to work together. By the time that many of the bills are brought to the floor for us to vote on, there has been substantial work by many members of the legislature to make sure we've put in our best thinking and have taken into consideration the concerns of people who are advocating for and against a bill.
I think that if you were to spend a day at the State House, you would be hard pressed to determine who might be a Democrat and who might be a Republican. We sort of check our party registration at the door. We're more focused on doing the work that the folks in the Commonwealth expect us to do. Even though there's only one independent legislator at the State House, the majority of people in Massachusetts are un-enrolled in a party. For the most part, people in the Commonwealth aren't interested in what party accomplishes something—they're interested in ensuring that we are being productive and collaborative members of the House and Senate, and that we're advancing the issues that are most important to them.
Several of the policies that you support are directly or indirectly related to public health, including food policy, healthcare access, and transportation. What are one or two policy areas that you're looking forward to advancing this year?
This year, five of my colleagues and I formed the first Food System Caucus in the nation, and within a month or two we were the largest caucus on Beacon Hill, with the exception of the Democratic Caucus. The caucus has three priority areas: food access and insecurity, farmland, and economic development. I work with Representative Dan Donahue on the Healthy Incentives Program, which hits on all three of these priorities. It provides fresh fruits and vegetables to people who are on SNAP, and is also a huge economic benefit to our farmers—in the last two years, they've had $9 million in additional sales. It's also a way to preserve our farmland and ensure our farmers can keep farming.
How do you encourage your Republican constituents to consider any of your policies that may deviate from what some would classify as traditional Republican values?
I've been party to many bills that perhaps run counter to what some people believe Republicans stand for. I find that sometimes people have a preconceived notion about what a Republican might be interested in, and I work hard to make sure people understand why I champion the issues that I do and why I vote the way that I do. Whenever I have the chance to speak to people, I make sure that people are aware that a party isn't one person. People should make sure to look at a candidate's experience and perspectives, and what issues they think are important and would champion.
Also, the content of a bill may be strikingly different than what you're led to believe by its title. I've had many people who have approached me, either for or against a bill, and when I ask them what they find most compelling or concerning about the bill, they oftentimes either don't have an answer or they repeat the bill title, or they say something contrary to what's in the bill. That runs across the political spectrum. So I try and make sure to provide the facts about the bill and what it will change in the law. When you spend the time to talk to people about where you stand on a bill, even if they disagree with you, they appreciate the fact that you've taken the time to give them insight into your own thinking about it.
I also think sometimes, as legislators, we don't engage enough with people who may have different thinking or perspectives than we do. Being among people who have a diversity of opinion is really important to me. I take seriously the responsibility to ensure that I am representing my district as a whole.