Teens Less at Risk in Program to Prevent Child Sex Trafficking
.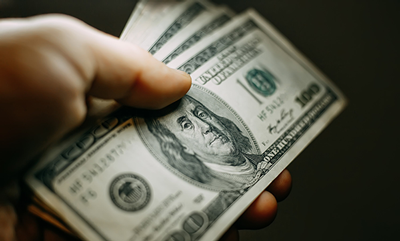 The high-profile case of Jeffrey Epstein has highlighted the reality that minors are being commercially sexually exploited, says Emily Rothman, professor of community health sciences at the School of Public Health. "The public is now seeing that young teenagers who stand out as seeming vulnerable in some way may be particularly targeted."
Although commercial sexual exploitation (CSE) of minors is an important public health and criminal justice issue, a new study led by Rothman is the first to evaluate the effectiveness of a child CSE prevention program in the US—ever.
The study, published in the Journal of Interpersonal Violence, found that young teenagers who went through the Boston-based My Life My Choice (MLMC) curriculum showed signs of being less at risk for commercial sexual exploitation afterward, including reporting fewer episodes of sexually explicit behavior and dating abuse, and giving CSE-related information and help to their friends.
"What is so exciting about the My Life My Choice model is that they are bringing education and support to girls who are believed to be at high risk before they are exploited," Rothman says. "This is really what public health is all about: Identifying a problem, designing a solution to prevent it from happening in the first place, and testing it out."
MLMC is part of the Boston-based nonprofit Justice Resource Institute, and the MLMC curriculum is now used by groups in over 30 states and Canadian provinces. Child protection workers, teachers, social workers, juvenile probation officers, and others refer young people whom they believe may be at particularly high risk to MLMC (groups are restricted to young people who identify as female and/or were assigned female at birth). Previous research has identified child CSE risk factors including neglect and abuse, involvement with the child welfare system, substance use, running away from home, being homeless (and particularly being homeless and LGBTQ), and having a lack of family support and education/employment opportunities.
In the 10-week MLMC curriculum, group facilitators (usually a clinician and/or a CSE survivor) provide information designed to increase participants' knowledge about the commercial sex industry and individuals who sexually exploit others, and shift their attitudes about the commercial sex industry. The curriculum also acknowledges barriers to making behavioral and safety-oriented changes (such as making new friends), and teaches participants about risk factors for CSE, as well as helping participants develop media literacy skills and build self-esteem, resilience, and personal empowerment. Each participant keeps a journal during the curriculum and shares it only with the facilitator, giving the facilitator an opportunity to adapt the curriculum and giving participants a way to privately communicate possible threats to their safety and/or risky behavior.
The group participants assess their own vulnerability to exploitation, and the curriculum also encourages them to share what they have learned with other young people who may be at risk.
For the study, Rothman and her colleagues focused on about 300 participants in MLMC groups in Boston, Connecticut, New Jersey, and Florida, most of them around 14 years old. These participants filled out a survey before their first MLMC class, then responded to the same questions when they completed the curriculum, and again three months later. The surveys asked about demographic information, behaviors and experiences, and also measured beliefs and attitudes about CSE (including how much they agreed or disagreed with statements such as, "Only girls who are addicted to drugs get pimped out," and "If a guy spends a lot of money on a girl, she shouldn't say no to sex").
Both immediately after the curriculum and three months later, the researchers found that the participants reported half as many episodes of sexually explicit and potentially CSE-related behavior as they had before the curriculum. These behaviors ranged from taking naked selfies to exchanging sex for money, food, a place to stay, drugs, gifts, or favors.
By the final survey, the participants were also 24 percent less likely to report experiencing recent dating abuse than before the curriculum. They also demonstrated increased knowledge and awareness of CSE and its harms, and were 40 percent more likely to have given help or information about CSE to a friend
Future research will need to compare MLMC participants with a control group, the researchers wrote, rather than comparing knowledge and behavior over time, just in case these changes were from some other factor. Still, Rothman says, "we're hopeful that the MLMC model—which is being used in groups across the US and Canada—is making a difference in many lives."
The study was co-authored by Sarah Preis, research associate professor of biostatistics, and Megan Bair-Merritt, associate professor of pediatrics at the School of Medicine. The other co-authors were Amy Farrell of Northeastern University, Jennifer Paruk of Michigan State University, and Katherine Bright of Rutgers University.
Learn more about My Life My Choice here. If you need help or want to make a referral, click here.