What the Masterpiece Cakeshop Decision Means for Public Health and the Rule of Law
.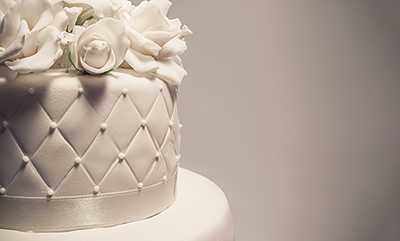 A version of this article first appeared in Cognoscenti.
Lesbian, gay, and bisexual (LGB) youth are nearly five times more likely to report attempting suicide in the past year relative to their heterosexual peers, and LGB adults are nearly twice as likely as heterosexual adults to report mental distress. These health disparities are not inevitable; they are closely tied to LGB rights.
State same-sex marriage policies were linked to a 14 percent reduction in LGB teen suicide attempts. In contrast, policies permitting the denial of services to LGB people were associated with a 46 percent increase in LGB adult mental distress. Monday's Masterpiece Cakeshop, Ltd. v. Colorado Civil Rights Commission failed to address and prevent ongoing harm from service denials to LGB and transgender (LGBT) populations.
While the Supreme Court found that the Colorado Civil Rights Commission violated its "obligation of religious neutrality," due to the "different treatment of [Masterpiece proprietor Jack] Phillips' case and the cases of other bakers with objections to anti-gay mes­sages," the Colorado commissioners were right to view the cases differently. Denying services based on personal characteristics is discrimination that creates broad harms to well-being. There are different health repercussions when services are denied due to personal characteristics and when services are denied based on expressing a particular opinion.
In the JAMA Psychiatry study on the link between denying services to same-sex couples and mental distress, increases in mental distress occurred among the whole LGB population, not merely those who were denied services, and were equivalent among those who were and were not part of same-sex couples. In contrast, denying certain types of messages on cakes does not target any population based on personal characteristics and does not have the same harmful population health effects. In addition to harming health, permitting discrimination against same-sex couples conflicts with constitutional guarantees of equal protection and with past Supreme Court precedent.
The First Amendment ensures protections for free speech and the free exercise of religion—but not to the point of requiring one group of citizens to bear the burden of religious exercise to the detriment of their constitutional rights and health. The Constitution also requires that the state not "deny to any person within its jurisdiction the equal protection of the laws." In short, when the Colorado "commissioners endorsed the view that religious beliefs cannot legitimately be carried into the public sphere or commercial domain," these were not "expressions of hostility to religion"—they were expressions that personal views cannot protect discriminatory denial of services, upholding equality principles of the Constitution. To permit the denial of services to same-sex couples fails to uphold equal rights for LGBT people; whether the discrimination is based on religion should be irrelevant.
The Supreme Court has sharply rejected religion as a justification for discrimination in the past. When restaurant owner Maurice Bessinger tried to use religion to defend denying barbeque sandwiches to black customers, he was practically laughed out of court. While this week the Supreme Court objected to Colorado Civil Rights Commission member's comment that it is despicable for people to use religion to hurt others, the 1968 Supreme Court took a similar view when it deemed Bessinger's use of religion as a defense of discrimination "patently frivolous."
To permit religion to justify discrimination based on sexual orientation but not based on race would be to accept certain religious beliefs but not others, potentially violating the Establishment Clause. In Masterpiece Cakeshop, the Court should have followed the precedent set in Piggie Park and held that religion does not justify discrimination.
Meanwhile, 12 states continue to enable, and even encourage, discriminationbased on sexual orientation and gender identity. At the federal level, the Department of Health and Human Services developed a Conscience and Religious Freedom Division that may encourage discrimination against LGBT people throughout the health care system. LGBT people are left to suffer dignitary and health harms made tangible by the JAMA Psychiatry study. The Masterpiece Cakeshop majority opinion expresses concern that "if that exception were not confined, then a long list of persons who provide goods and services for marriages and weddings might refuse to do so for gay persons, thus resulting in a community-wide stigma in­consistent with the history and dynamics of civil rights laws that ensure equal access to goods, services, and public accommodations."
This concern is not hypothetical; it is already a reality. States are denying everything from participation in school groups in Kansas and Kentucky, to mental health counseling in Tennessee, to any type of service in Mississippi, where one man was denied cremation of his deceased husband by a funeral home. As accommodations for religious refusals continue to grow, the exceptions threaten to swallow the rule. Under these circumstances, the rule of law itself is at risk.
The 1964 Civil Rights Act established equal rights to voting, public accommodations, employment, and education regardless of race, color, religion, sex or national origin. On Monday, the Court missed an opportunity to ensure constitutional protections of equality to LGBT citizens, failing to adhere to its precedent of civil rights protection for those who are underserved and failing to stop ongoing harm to mental health from service denials targeting LGBT people. Congress should extend the Civil Rights Act to cover LGBT protections by passing The Equality Act, already introduced in both chambers in the 115th Congress. As the Supreme Court "await[s] further elaboration" of similar cases in lower courts, there is an urgent need to clearly protect the equal rights of LGBT people to end ongoing harm to health and well-being.
Julia Raifman and Michael Ulrich are assistant professors of health law, policy & management.