Roe v. Wade and Abortion Rights in the Post-Kennedy Era
.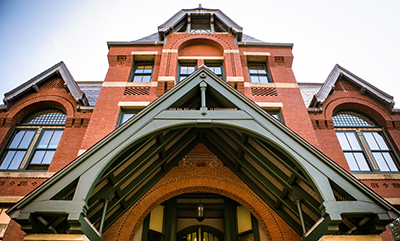 The announcement that Justice Anthony Kennedy will retire from the US Supreme Court has created deep uncertainty about a range of issues related to health. Kennedy was regarded as a swing vote on the court—while he generally sided with the court's conservative wing, he famously joined with progressive opinion on the issues of abortion and LGBT rights. His successor will likely make decisions about these and many other issues, including the economy, voting rights, the environment, and the basic ground rules of our politics, all of which will have ramifications for health.
For today's note, however, I would like to address the issue that forms the nexus for much of the concern over the court's future effect on health: abortion. Soon after Kennedy's announcement, CNN legal analyst Jeffrey Toobin tweeted, "Abortion will be illegal in twenty states in 18 months." Whether this prediction proves to be accurate or overblown (health law scholars have suggested we might see abortion rights undermined at a more incremental pace), it is clear that, with Kennedy's retirement, abortion rights are as vulnerable as they have ever been since the passage of Roe v. Wade—the landmark Supreme Court decision which affirmed the constitutionality of abortion. Despite the clear majority of Americans who wish to see abortion rights upheld, President Trump appears poised to select a conservative justice with a dubious commitment to safeguarding the legacy of Roe.
What does this legacy mean for health in the US?
On January 22, 1973, Roe v. Wade transformed reproductive health in the US, ruling unconstitutional a state law that banned abortions outside of saving the life of the mother. The decision declared that states were only allowed to regulate abortions after the first trimester of pregnancy, and only in cases explicitly related to maternal health or in laws protecting the lives of fetuses during the third semester. The lawsuit was brought on by a pregnant woman in Dallas, "Jane Roe," whose lawyers argued that the Texas ban on abortions was violating her constitutional rights. The Court's 7-2 decision was written by Justice Harry Blackmun and argued that contraception and childbirth are covered in constitutional "zones of privacy" and are therefore protected in the First, Fourth, Ninth, and Fourteenth Amendments. The decision of a companion case, Doe v. Bolton, was released on the same day, overturning the Georgia abortion law that required a licensed physician to perform an abortion only under his "best clinical judgment," among many other statutes surrounding the practice.
Although Roe v. Wade was transformative in the US, the provision of abortion care remains challenging, and frequently challenged. The Hyde Amendment, which was originally passed in 1976 and has been updated since, bans the use of federal funds for abortion services in all but extreme circumstances such as rape, incest, or life endangerment. Many states defied the decision of Roe v. Wade outright by passing new laws that prohibited abortions, while others put logistical hurdles in place for women seeking abortions. For example, in 1982, Pennsylvania passed the Abortion Control Act, which required women to give informed consent, and minors to get informed consent from their parents (except in cases of "hardship"), and placed a 24-hour waiting period on abortions while women were given information about the procedure. The act also required that a wife must inform her husband of her plans to abort, except in medical emergencies, and that all Pennsylvania abortion clinics report themselves to the state. In 1992, Planned Parenthood v. Casey affirmed Roe v. Wade's basic ruling, and kept states from placing unnecessary burdens or obstacles on women seeking abortions. However, it also said that states may outlaw abortions of "viable" fetuses, and ruled that most of Pennsylvania's laws were in fact constitutional.
Testament to US success in promoting overall reproductive health, abortion uptake is decreasing overall in the US. Abortion rates decreased from 2002 to 2011 for women in all age groups except for those younger than 15 years old, for whom they increased. Still, about half of all pregnancies in the US each year are unplanned, and almost one-third of women will have an abortion in their lifetime. Highlighting perhaps the importance of ready access to safe abortion, adolescents 15 to 19 years of age accounted for 13.5 percent of all abortions in 2011, 58 percent of women who have abortions are in their 20s, and 69 percent are economically disadvantaged. In 2011, there were 1,720 abortion providers in the United States, down slightly from 1,787 in 2008.
Roe v. Wade came at a time when most states had strict abortion policies and bans making obtaining an abortion difficult for all, and impossible for many. This made the freedoms for which Roe v. Wade paved the way a critical part of a population reproductive health armamentarium. As important perhaps was the Title X Family Planning program, enacted in 1970 as part of the Public Health Service Act (Public Law 91-572, Population Research and Voluntary Family Planning Programs). Title X is a grant program aiming to provide comprehensive family planning, prioritizing low-income individuals and those not eligible for Medicaid or otherwise uninsured even as Title X funds, by statute, cannot be used to pay for abortions. Title X continues to this day to offer a range of counseling, contraceptive methods, cancer screening, pregnancy testing, HIV testing, and screening and treatment for sexually transmitted infections. These services are overseen by the US Department of Health and Human Services' Office of Population Affairs and serve about 4.5 million clients a year. Services include state, county, and local health departments; community health centers; Planned Parenthood centers; and hospital-based, school-based, faith-based, and other private nonprofit organizations. Public expenditures for family planning services in the US overall totaled $2.37 billion in 2010, with Medicaid accounting for 75 percent of total expenditures, state appropriations for 12 percent, and Title X for 10 percent.
Two straightforward pieces of evidence readily highlight the contribution to population health made by Title X. First, women using Title X reproductive services in general are young, minority, and poor—populations that need access to safe, effective reproductive health services and are not likely to have such access absent government services. Among the 20 million women in need of publicly funded contraceptive care, 77 percent are considered low-income. Among women in need of publicly funded services from 2000 to 2010, the proportion of Hispanic women increased by 47 percent, the proportion of black women increased by 17 percent, and the proportion of white women increased by 4 percent. Second, it is estimated that every public dollar spent on contraceptive services in 2008 resulted in about $3.74 in savings that would have been spent on Medicaid costs related to pregnancy care and delivery, or to infants in their first year of life.
One would rather not contemplate how a regressive Supreme Court ruling on abortion could affect the health of the US population. However, the uncertainty created by Kennedy's retirement does clarify the mind about the need for a resolute public health voice agitating against any backward movement on this critical issue. That reproductive freedom is at the heart of population health remains true, no matter who sits on the court.
Until next week.
Warm regards,
Sandro
Sandro Galea, MD, DrPH
Dean and Professor, Boston University School of Public Health
Twitter: @sandrogalea
Acknowledgement: I am grateful for the contributions of Laura Sampson and Catherine Ettman to this Dean's Note.