Professor Honored for Maternal and Child Health Work
.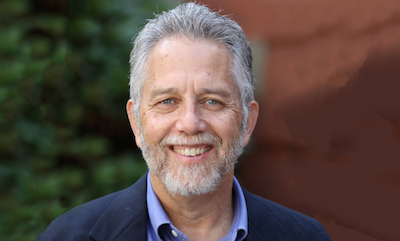 Eugene Declercq, professor of community health sciences, will be awarded the Greg Alexander Award for Advancing Knowledge at the 2018 CityMatCH Leadership and MCH Epidemiology Conference, held in Portland, Ore., on September 12-14.
Several colleagues from around the country nominated Declercq for the award, which recognizes individuals and teams who are advancing the knowledge base to improve the health of women, children, and families through epidemiology and applied research.
Declercq is currently part of a collaborative team focused on continuing documentation of maternal experiences in childbirth in the series Listening to Mothers, and on examining challenges associated with the measurement of maternal mortality in the United States. The latter area of research has led to his membership on the Massachusetts Maternal Mortality Review Committee. Declercq was previously a Robert Wood Johnson health policy investigator studying programmatic and policy influences on childbirth practices, particularly cesarean section, in the US and internationally. He was also principal investigator on NIH-funded collaborative projects examining child and maternal outcomes associated with assisted reproductive technologies, and was one of the founders of the Pregnancy to Early Life Longitudinal (PELL) data system that links vital statistics, hospital, and administrative data on 1,200,000 births in Massachusetts since 1998. He is a past winner of the Martha May Elliot award from the American Public Health Association.
"My research into childbirth grew from listening to the questions and concerns that were raised in prenatal education classes I taught," says Declercq, who is also assistant dean for DrPH education and a professor of obstetrics & gynecology at the School of Medicine. "I always learned more from listening than talking, and thought it was critical to incorporate the voices of women giving birth into maternity practice and policy."
The award's namesake, perinatal pioneer Greg Alexander, "was always at the forefront of linking research to practice," Declercq says. "It's humbling to join the others whose work has been recognized with this award."
CityMatCH is a national membership organization of city and county health departments' maternal and child health (MCH) programs and leaders representing urban communities in the United States. The mission of CityMatCH is to strengthen public health leaders and organizations to promote equity and improve the health of urban women, families, and communities.