No Association Between Adjustment Disorder and Cancer
.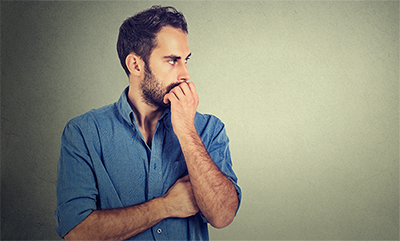 Although adjustment disorder is common, research on its physical health consequences is limited. Prior studies examining whether cancer as a consequence of the disorder have been inconclusive.
Now, a new study co-authored by School of Public Health researchers has found no evidence of an association between adjustment disorder and cancer.
The study was published in Acta Oncologica.
"The association between stress and cancer has long been discussed in the scientific literature and in clinical settings," says senior author Jaimie Gradus, associate professor of epidemiology. "Evidence from studies to date is mixed, however, and most studies have only examined associations between a single stressful event and a single type of cancer."
Adjustment disorder is a psychiatric diagnosis of those who exhibit extreme behavioral symptoms or emotions in response to stressors that lead to impairment of social or occupational functioning. Prior studies found that the prevalence of adjustment of disorder is 16 percent to 19 percent following trauma exposure, 25 percent to 32 percent among patients undergoing or through cancer treatment, and 3 percent among primary care patients. Despite being common, little research has been done on the health effects of adjustment disorder, including the association between stress and cancer.
Using data from the Danish national health and social registries, the researchers analyzed the nationwide medical and administrative registries of Denmark from 1995 to 2013. They then measured the impact of adjustment disorder diagnosis on the incidence of 33 type-specific malignancies. Despite adjustment disorder being associated with a 20 percent higher rate of smoking- and alcohol-related cancer, the researchers found no overall association between the disorder and cancer incidence.
"This is consistent with other research from our group that showed no association between post-traumatic stress disorder and cancer type in the same population," says Gradus.
The study was led by alumnus Thomas Ahern (SPH'06, '10), assistant professor of epidemiology at the University of Vermont; SPH doctoral student Tammy Jiang and alumnus Timothy L. Lash (SPH'92, '99) were co-authors. Other co-authors were Katalin Veres, Dóra Körmendiné Farkas, and Henrik Toft Sørensen of Aarhus University, Denmark.