Alumna Honored by International Society for Environmental Epidemiology
.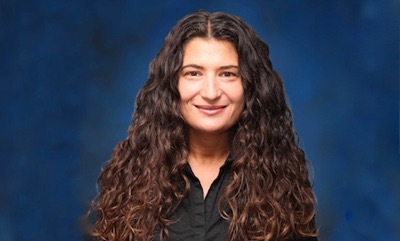 Alumna Veronica Vieira (SPH'03) received the Tony McMichael Mid-Term Career Award at the 29th Annual Scientific Conference of the International Society for Environmental Epidemiology in Sydney, Australia, on September 25.
Vieira is an associate professor of public health at University of California, Irvine. She has been a researcher with the BU Superfund Research Program for the past 15 years, examining the relationship between mixtures of chemical and non-chemical stressors and behavior outcomes in children. That project's use of generalized additive models (GAMs) for spatial analysis led to the creation of the MapGAM package in the R statistical programming language, of which Vieira is senior author.
She holds a DSc in environmental health from SPH and an MS in environmental engineering from Stanford University. Her environmental research is supported by the National Institute of Environmental Health Sciences, and she has recently received funding from the National Institute of Minority Health and Health Disparities to study the contribution of geographic location to racial and socioeconomic disparities in ovarian cancer treatment and survival throughout California.
"It was an honor to receive the Tony McMichael award at the ISEE conference in Sydney," Vieira says. "Not only does this award recognize my work, but it is an acknowledgement of my strong training at SPH and the hard work of my students."
Vieira has been an active member of ISEE since 2004, and is co-organizing the 2018 joint annual conference of ISEE and the International Society of Exposure Sciences (ISES) in Ottawa, Canada.
The International Society of Environmental Epidemiology (ISEE) is an international organization with members from more than 60 countries, addressing issues including environmental exposures, health effects, methodology, environment-gene interactions, and ethics and law.