Alumna Challenges Narrative of HIV/AIDS
.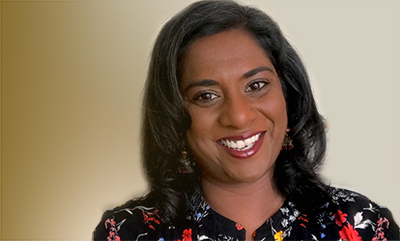 "When you think of Africa and you think of AIDS, you would think of suffering, of pain, of orphans, of death," says alumna Diveena Cooppan ('07), director and co-producer of the documentary Positively Beautiful.
Released in 2015, Cooppan's debut film counters that narrative, following a group of five South African friends living with HIV. Positively Beautiful has been the official selection at 10 festivals—and counting—around the world.
Cooppan grew up in KwaZulu-Natal, South Africa, and came of age during the peak of the epidemic in the country.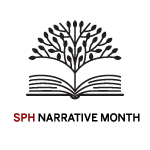 "KwaZulu-Natal was one of the provinces that was the worst hit," she says. "The University of KwaZulu-Natal was significantly hit as well at the time that I was there. We had almost monthly memorials at school for students who had died."
After completing her MPH, Cooppan worked as a program manager on HIV/AIDS projects in South Africa. By then HIV was no longer a death sentence, she says, but that dominant narrative still got in the way of what would otherwise be effective prevention and treatment strategies.
The problem, she and her colleagues felt, "was that there just wasn't a real understanding of what it meant at a human level to live with the disease," she says. "You understood the science of it, you knew the technicalities surrounding it, but you didn't understand what it truly meant to live with it on a day-to-day basis."
To do that, Cooppan turned to film. "I didn't have a film background at all beyond a class I took at SPH," she says, a class that included creating a PSA. Still, she says she knew the medium's public health potential, "how storytelling can take the data and the knowledge and translate it into something that's relatable."
Cooppan also understood the power of film from her own experience. "I grew up in apartheid South Africa," she says, "and it was a time of intense sanctions, so we lived in a very isolated environment—isolated within the country and isolated from the world as well. One of the only ways to look out into the world was through film, so for me film had become a vehicle to consider other possibilities, an opportunity to have an open mind."
The five people in Positively Beautiful let an audience into another world, Cooppan says, focusing on individuals instead of a disease. That personal perspective lets the audience see HIV in all of its complexity, and the intersecting roles of gender, race, class, and education.
"It also gives you a sense that HIV is not the only thing in your life," she says, "that access to treatment has made a huge difference, and you can live a full and happy life if you manage the disease well and you get yourself informed."
Cooppan says a lot has changed since she started making the documentary in 2010, but there is more work to do. "People sometimes say that now treatment is so widely available, it's not such a stigmatized disease," she says. "Maybe in the cities, maybe in some communities, but in rural communities it's still highly stigmatized, and within the prison setting it's very highly stigmatized. Stigma is still quite significant. Yes, it's gotten better, but it's still a problem that affects successful prevention and treatment."
She says she hopes the documentary can reach a wider and wider audience in South Africa and around the world, "so that it becomes less of an enigma and more of an understood concept, where you can imagine what it would be like to live with this disease."
Cooppan says she is thrilled by the partnership between SPH and the BU College of Communication—and wishes it had begun while she was still a student.
"It's so important for public health professionals to be able to think about how to translate all that amazing knowledge and data into a story that everyday folks can understand," she says, "that anyone can understand and then feel inspired to do something about."
Cooppan will be a panelist at the Dean's Seminar: Global Health Storytelling—Ending AIDS: The Politic of Possibility, on Wednesday, March 15.

The Department of Global Health will screen Positively Beautiful on Tuesday, March 21, followed by a discussion with Cooppan.