On Discrimination Against Transgender Populations
.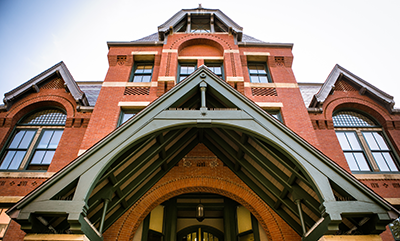 Before I start today's note, a reminder that June 2 is Gun Violence Awareness Day. Gun violence is one of the stains on the country's conscience. I have written on this several times before. One remains hopeful that recent growing awareness of the issue, including presidential candidates with progressive approaches to the problem, will eventually make a dent in this preventable epidemic.
On to today's note. There are signs of progress. President Obama's recent decision to direct US public schools to allow students to use the bathroom that corresponds with each student's gender identity; the Massachusetts Senate's overwhelming approval of a transgender rights bill; and Boston Medical Center's launch of a transgender medical center are encouraging steps on the long walk towards universal human rights.
This progress, however, belies the formidable barriers that still remain in the way of full equality for the transgender community. The recent law in North Carolina, which nullifies local antidiscrimination ordinances based on gender identity and requires individuals to use bathrooms and locker rooms in government-controlled buildings that match the sex on their birth certificate is one such barrier; it has understandably received heated national attention and backlash, including a lawsuit from the American Civil Liberties Union. The same law has far reaching consequences, allowing for discrimination against LGBTQ individuals on a broad number of fronts. Mississippi's governor also signed a bill allowing organizations and businesses to refuse services to gay, lesbian, bisexual, or transgender individuals. Although North Carolina and Mississippi have received most of the media attention on this, they are unfortunately far from the only states that have proposed such bills, many of which cite religious freedom as justification. Announcing the government's lawsuit against the North Carolina law, US Attorney General Loretta Lynch powerfully refuted this argument, saying to the people of that state "You've been told that this law protects vulnerable populations from harm—but that just is not the case. Instead, what this law does is inflict further indignity on a population that has already suffered far more than its fair share."
Despite arguments that anti-discrimination laws could allow men to enter women's bathrooms and sexually assault or harass women and girls, the logic behind such bills is nonexistent. No such cases have, in fact, been documented. Ironically, as Mason Dunn, the director of the Massachusetts Transgender Political Coalition points out, the group most likely to face harassment in bathrooms or locker rooms are, in fact, transgender people themselves. Further, as BU Law Professor Robert Volk points out, many actions and business transactions "protected" religiously by these laws have very little to do with religion itself, and invoke memories of when religion was used to justify racial discrimination and segregation. Why is it that we are so far behind on this issue compared to other countries? What are the obligations of public health in this arena?
A precise estimate of the prevalence and health burden of transgender, gay, lesbian, bisexual, or queer individuals is difficult, given that the Census and many other official surveys do not explicitly ask about sexual orientation and gender identity, and that gender identity can be nonbinary. Further, estimates we do have may be biased due to underreporting; one study found that 71 percent of transgender people have hidden their gender in order to avoid discrimination. Transgender people are also sometimes "lumped in" with other populations—for example, HIV studies have characterized transgender women as "men who have sex with men." An analysis by the Williams Institute in 2011 compiled different databases to estimate that about 8 million or 3.5 percent of Americans identify as gay, bisexual, or lesbian, with another 700,000 identifying as transgender.
As I discussed in a previous Dean's Note, discrimination and marginalization of the LGBTQ population is associated with a range of health conditions, including substance use, anxiety, and mood disorders. Additionally, LGBTQ populations may have less access to healthcare. On a larger scale, we know that discrimination in general is significantly associated with negative health outcomes as broad-ranging as depression, heart disease, obesity, hypertension, and substance use, and we are in need of better data on the health effects of being transgender specifically. The ACLU case against NC has an expert declaration on transgender and intersex children from Dr. Deanna Adkins, who powerfully points out, "With the exception of some serious childhood cancers, gender dysphoria is the most fatal condition that I treat because of the harms that flow from not properly recognizing gender identity." According to the Human Rights Campaign, 20 percent to 57 percent of transgender individuals have experienced workplace discrimination. Globally, transgender women are nearly 50 times more likely to get HIV than the general population, and transgender individuals who are also members of an ethnic or racial minority are at even greater risk of discrimination and harassment. The number of transgender and gender nonconforming people murdered in the US in 2015 was the highest on record; almost all of them were black or Latina women or gender non-conforming people. At least 12 trans/GNC people have been murdered in the US this year.
What, then, is the role of public health today, faced with efforts to marginalize a population, in this case the transgender population, gaining traction in states across the country? It seems to me that our responsibilities here map well onto the work that we do as a school of public health within a university.
First, we are charged with generating the knowledge that can guide public discussions and thinking about this issue, and many others. This means that we have to do the intellectual work that elevates human dignity and human rights as a core mission of public health, and work that emphasizes how marginalization and structural discrimination of any group adversely affect that group's health and diminish us all. Importantly, social forces that diminish and marginalize groups are to be repudiated whether or not they have a direct impact on health. At core, an expansive definition of health suggests the centrality of issues of inclusion to the well-being of populations. Any efforts that systematically marginalize particular groups are inimical to the goals of public health. Data that illustrate how these efforts influence the health of populations directly add to the intellectual weight of our argument against such laws, and buttress the moral case against them.
Second, we have a core responsibility to educate our students—to pave the way for the next generation of thinkers, teachers, and doers in population health. This teaching extends well beyond education about the canonical foundations of public health. It includes exposing our entire community to the issues that dominate the public conversation and that are changing the social, economic, and cultural conditions that shape the health of the public. This Dean's Note is perhaps part of that attempt, as is our faculty's engagement with this issue, our recent Q and A about the North Carolina law, our organizing of Dean's Seminars that discuss and elevate this issue in our consciousness, and our ongoing efforts to create more gender-affirming classrooms.
Third, we must also do. To paraphrase Goethe's well-worn aphorism, adorning all National Academy of Medicine reports, knowing is not enough, we must do. And that informs our effort as a school to balance translation of knowledge with action, through our Practice Office, through the work of our faculty, and through our emerging Activist Lab and our everyday awareness and practices. This involves our engagement with issues that represent a threat to population health, a readiness to partner with organizations and advocates who are positioned to tackle these issues, and, perhaps centrally, a willingness to embrace innovative approaches that might make a difference.
We can and should continue with these efforts. We as a country have reached a crucial moment in the fight for transgender equality; we should capitalize on the gains that have already been made, and work to move this issue forward. I highlight today an issue that I think warrants our attention, as a challenge to us all, to inform and fuel our thinking, teaching, and doing.
I hope everyone has a terrific week. Until next week.
Warm regards,
Sandro
Sandro Galea, MD, DrPH
Dean and Robert A. Knox Professor
Boston University School of Public Health
Twitter: @sandrogalea
Acknowledgement: I am grateful to Laura Sampson, Michelle Samuels, and Meaghan Agnew for their contributions to this Dean's Note and to Professor Ulrike Boehmer for a critical read.
Previous Dean's Notes are archived at: https://www.bu.edu/sph/tag/deans-note