Subclinical Disease Rate Moderately High in African Americans
.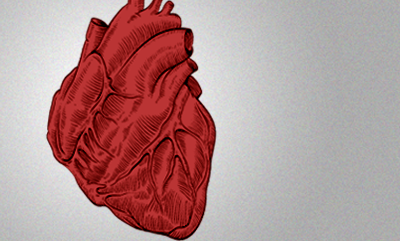 African Americans have a moderately high prevalence of subclinical disease, which is associated with an increased risk of cardiovascular disease (CVD), according to a study led by a School of Public Health researcher.
A research team led by Vanessa Xanthakis, assistant professor of biostatistics at SPH and assistant professor of medicine at the School of Medicine, evaluated more than 4,400 participants of the large-scale Jackson Heart Study with available subclinical disease measures. The researchers examined the prevalence of subclinical disease and its association with CVD.
In a study published online in Diabetes Care, the researchers found that 26 percent of participants had subclinical disease, defined as the presence of one or more of the following: peripheral arterial disease, left ventricular hypertrophy (LVH), microalbuminuria, high coronary artery calcium (CAC) score, and low left ventricular ejection fraction.
The odds of subclinical disease were higher for participants with, versus those without, metabolic syndrome (MetS) or diabetes mellitus (DM) in cross-sectional analyses. High CAC score and LVH correlated directly with the incidence of CVD. Having MetS or DM significantly increased the risk of incident CVD in prospective analyses, independent of the presence of subclinical disease.
"Overall, our findings are of public health importance because African Americans have a disproportionately high burden of CVD in the US relative to other racial groups," the authors wrote.
The presence of subclinical disease measures has been directly associated with the development of cardiovascular disease in whites. African Americans in the US are at higher risk of CVD, compared with non-Hispanic whites. But data on the prevalence of subclinical disease measures in African Americans and their association to CVD has been unclear.