SPH Ranked Top 10 Public Health School by U.S. News & World Report
.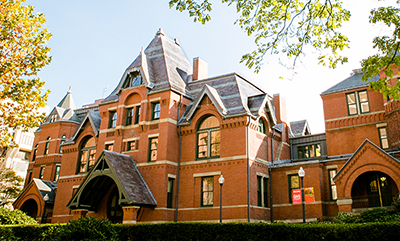 The School of Public Health now ranks among the top 10 public health schools in the country, according to the latest U.S. News & World Report graduate school rankings.
The rankings, published this morning, place SPH at No. 10 among all schools of public health. This represents the School's third consecutive rise up the U.S. News rankings, which assess the quality of schools accredited by the Council on Education for Public Health. The full list is available on the U.S. News website, with the conversation continuing on Twitter at #BestGradSchools.
Dean Sandro Galea, who joined SPH in January from Columbia University's Mailman School of Public Health, said he and the SPH community were honored by the consideration as a top-ten school.
"I think this reflects the extraordinary work of our faculty, students, and staff over the school's history," Dean Galea said. "It also represents a recognition of our commitment to be both a global leader in public health scholarship and to train the next generation of the public health workforce with a 'real world' approach to empowering communities, locally and globally."
SPH is home to some of the most prominent public health scholars and best public health students in the world. In 2014, SPH faculty attracted a research portfolio of $41 million, making SPH the third-highest-funded school at Boston University. The school continues to pursue a dual focus on excellence in research and scholarship and a deep commitment to boots-on-the-ground public health education, aiming to train the next generation of public health practitioners.
Inclusion in the top 10 public health schools has given SPH a benchmark for the future. Said Dean Galea, "It certainly helps to motivate us to continue to expand our research and educational efforts, and encourages us to look ahead to further engaging the public health challenges of the next decade, and the next."