Exclusive MTV Shuga: Down South Screening in Boston
Tuesday, March 28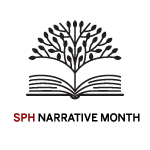 noon–1:30 p.m.
Morse Auditorium
602 Commonwealth Avenue
#SPHDSS17
Speakers
Georgia Arnold
Senior Vice President, Social Responsibility, Viacom International Media Networks and Executive Director, Staying Alive Foundation

Read More
Given Stuurman
Cast Member, MTV Shuga: Down South
Read More
Pioneered in Nairobi, Kenya in 2009, MTV Shuga is a long-running drama series and multimedia campaign that follows the lives of young people on the African continent. Aired on MTV channels around the world, the content is also offered rights-free to 3rd party broadcasters and content platforms, and used as a teaching aid by educators, healthcare workers and grassroots HIV/AIDS organisations around the world. Over the previous four series, the drama has crossed the continent from Kenya to Nigeria and touched on numerous plotlines relating to HIV and safe sex including HIV testing, stigma, living with HIV, mother to child transmission, transactional sex, gender-based violence, and condom use.  MTV Shuga is multi-award winning, most recently winning the ISNTD Festival's award for Mass Media and Impact to Disease Burden (2017), Third Sector Award for Big Impact and the World Media Festival, Gold Award for Edutainment & Intermedia-Globe Grand Award (2016).  It is broadcast globally on 179 broadcasters in 61 countries and discovered the Oscar-winner actress, Lupita Nyong'o.
MTV Shuga: Down South
Modern day drama charts ups & downs of sex, pregnancy, abortion & difficult decisions among vulnerable South African teens
An irresponsible teen mom… a predatory teacher…an ambitious hostess… a conflicted adolescent struggling to understand his identity… a neglected trophy wife… a pregnant schoolgirl… a possessive boyfriend…an ruthless entrepreneur…these are some of the faces of MTV Shuga: Down South, the 12- part new drama series from MTV Staying Alive Foundation and MTV Base. Set in the homes, cafés, schools, parks and hangouts of fictional township, Zenzele, and real-life Bloemfontein, MTV Shuga: Down South is the fifth instalment in the award-winning drama series, MTV Shuga.  With powerful contemporary storylines, relatable characters and a cast of talented actors, MTV Shuga: Down South uses drama to disseminate important public health messages.  The latest series includes a new focus on issues affecting adolescent girls in South Africa, with a particular emphasis on their vulnerability to unintended pregnancy and HIV infection. Never one to shy away from difficult subjects, MTV Shuga: Down South is crowded with interweaving stories of heartbreak, love, betrayal, and difficult decisions among contemporary South African youth.  Other key plot points include transactional sex, living with HIV and infidelity.
Planning on Attending? Let us know.