Why Public Health. Now is the time
.
2021 marks the School's 45th Anniversary. In honor of this year, and the many years our community has served our shared mission, we have launched SPH45: Public Health. Now is the time. Every month, we will feature alumni, faculty, students, staff, and friends in our SPH45 videos!
We  encourage you to view, share on social using #SPH45 #ProudtoBU #BUSPH, and celebrate 45 years of research, scholarship, and practice.
Health Inequities. Now is the time.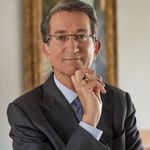 Donato Tramuto
Founder Health eVillages, Dean's Advisory Board member

Zubeen Shroff (CAS '86)
Managing Partner, Galen Partners, LLC., Chair of Dean's Advisory Board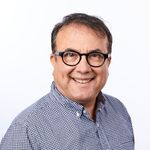 Russ Lopez (SPH'03)
Author, Alumni Leadership Council Member
Epidemiology. Now is the time.
Kerra Washington
MPH Candidate, Epidemiology and Biostatistics & Health Policy and Law
Jaimie Gradus (SPH '04, '09)
Associate Professor of Epidemiology
Watch Video

Susan Garfield (SPH '11)
Chief Public Health Officer, Americas at EY
Dean's Advisory Board and idea hub Advisory Board member
Watch Video
Environmental Health. Now is the time.
Jon Levy
Chair and Professor, Environmental Health
Watch Video

Samantha Hall (SPH '21), Environmental Health & Infectious Diseases
Watch Video