Global Network of Internships and Practicums
.
The Global Network finds ways for students to participate in research, education, and practice around the world. With your support, Global Network programs will host and send students in global exchanges, create and sponsor immersive, real-world internships and practica, and help students fund their own independent projects.
All MPH candidates are required to devote at least one semester to intensive practica in the United States or abroad, often in developing countries and addressing underserved populations. From Tanzania to Mexico, India to Peru, and beyond, our students have applied what they learn in the classroom—and learned from the people they work alongside in host organizations, gaining invaluable experience with urgent global health challenges.
Student Pallavi Puri recently traveled to multiple cities in India to probe the country's unregulated industry in beedi, or hand-rolled cigarettes. Because of loose regulations, it's unclear what impact the industry has on its workers, mostly women and children. The women are exposed to tobacco dust, they don't use gloves, and many of them work from home with children on their lap," Puri says. "I wanted to understand how their health and livelihood are affected by this hazardous industry."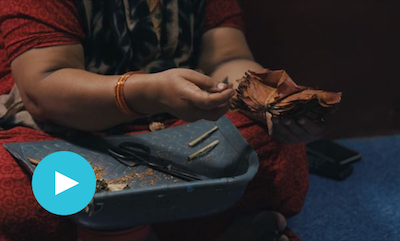 Educating the next leaders
Your gift to the Global Network will help us keep translating knowledge into frontline action.
With alumni representing 115 different countries, we aim to expand our reach. Many of our alumni are leaders in major organizations, institutions, and industries and could mentor our students. Your support will help us develop new partnerships, supporting more and more students as they learn how to become the next generation of leaders on the global stage.
CONTACT US
For help exploring which options best fit your interests, please reach out to Jacoba van Heugten, Assistant Dean of Development, at 617-358-3321 or at jjvh@bu.edu.