Colton-Cupples Visiting Scholars Fund
.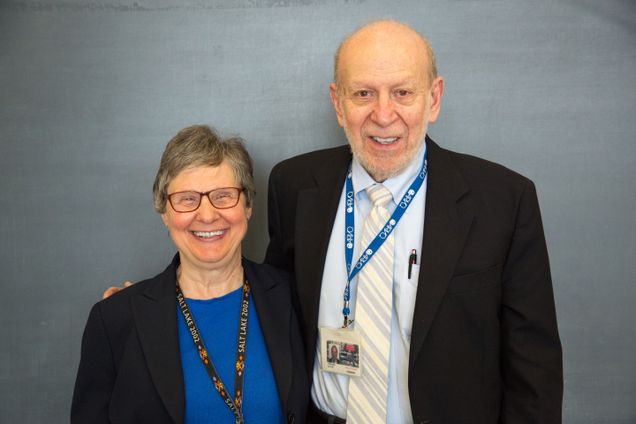 The Colton-Cupples Visiting Scholars Fund was established in 2016 to bring leaders in biostatistics of national and international repute to the Department of Biostatistics at BUSPH.  The scholars are anticipated to present a series of lectures, to conduct seminars with groups of faculty and students, and to meet individually with interested faculty and students in informal settings that allow for personalized interaction, dialogue and the exchange of ideas.
About Dr. Colton:
Dr. Theodore Colton was the founding Chair of the former BUSPH Epidemiology and Biostatistics Department from 1980 to 1999 and is now Professor Emeritus. He is a prominent biostatistical educator of clinicians and other health researchers.  His textbook, Statistics in Medicine, has been used widely in the education of physicians and public health professionals in the US as well as abroad.
At BUSPH, Dr. Colton initiated the Epidemiology Doctoral Program, the first doctoral degree program at BUSPH and he co-initiated the doctoral degree program in biostatistics at Boston University. He is a founding editor of the journal Statistics in Medicine, and has served on numerous editorial boards, including that for the New England Journal of Medicine. He is co-editor-in-chief of the Encyclopedia of Biostatistics, a widely used reference work.
About Dr. Cupples:
Dr. Adrienne Cupples joined the faculty at BUSPH in 1981 and later served as founding Chair of the Department of Biostatistics and Co-Executive Director of the Graduate Program in Biostatistics. For her efforts in research she received the BUSPH Faculty Career Award in Research & Scholarship as the First Recipient.
During her tenure at BUSPH, she has advanced the field of biostatistics through extensive publications in major journals and book chapters on collaborative and methodological research, development and effective teaching of a wide range of biostatistics courses, and mentorship of numerous graduate students and faculty.
How to Give:
To give online, please visit the BU giving website
To give by mail, To pay by mail with a check:
Make your check payable to Trustees of Boston University.
On the check's memo line or in an attached note, specify Colton-Cupples Visiting Scholars Fund as the designation.
Mail your gift to
Boston University
Gift Processing
c/o JPMorgan Chase & Co.
PO Box 22605
New York, NY 10087-2605